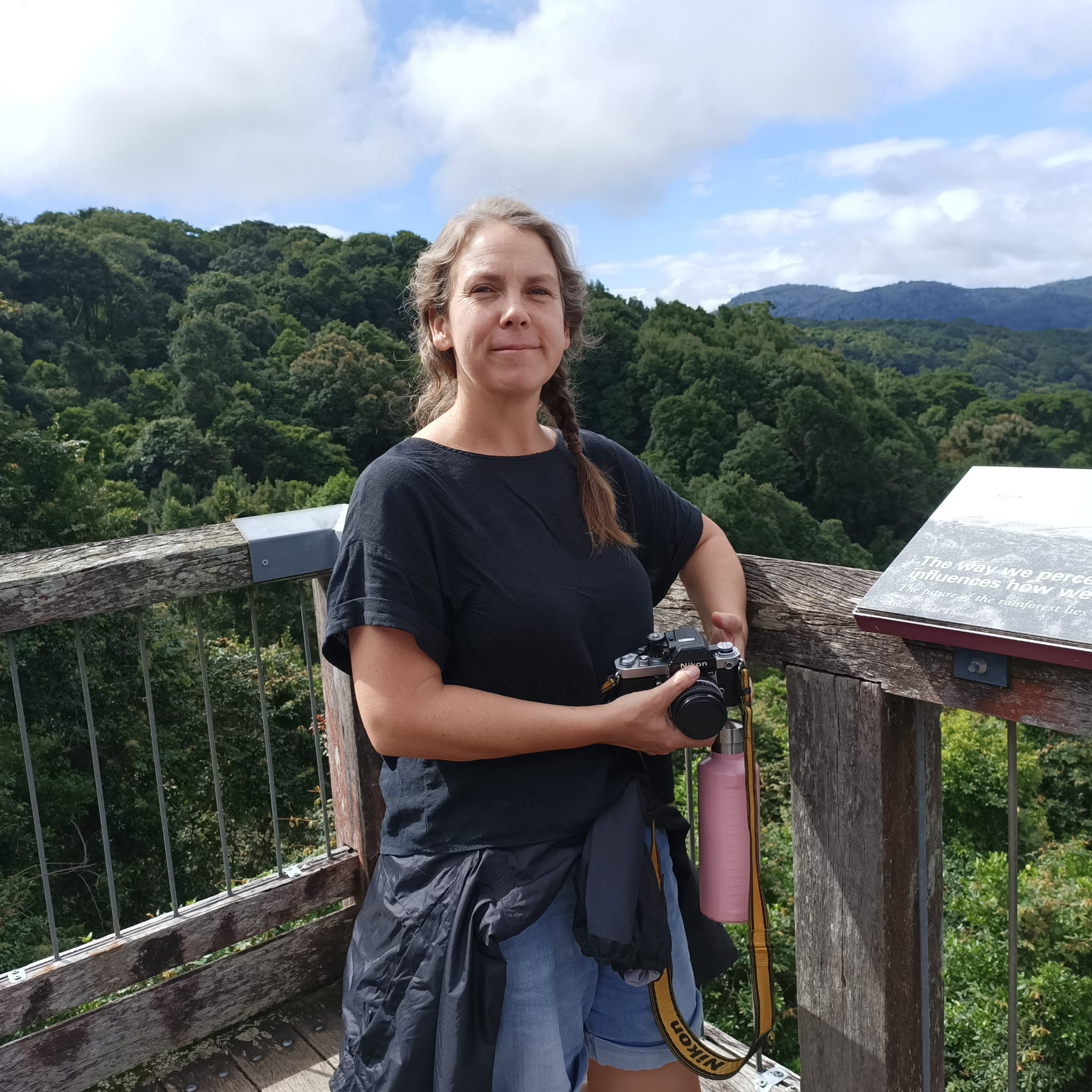 Bree Forrer at Dorrigo National Park, New South Wales, Australia; photograph by K. Sincock
Australian Bree Forrer has been contracted by the ACAP Secretariat to be its new Communications Advisor. Based in New South Wales, Bree will help the Agreement increase its reach to the general public via social media and the ACAP website to spread the word on the conservation crisis still being faced by the world's albatrosses and petrels – and what could and should be done to improve their status. Following a decision made at the Seventh Session of the Meeting of the Parties (MoP7) held online in May this year, Bree has been working with the ACAP Secretariat on a part-time basis for three days a week from the beginning of June.
Bree Forrer is a communications graduate of the University of Newcastle, Australia with professional experience in the publishing, tertiary education and science research sectors. Bree has worked in Australia, the United Kingdom and most recently in the Falkland Islands (Islas Malvinas)*, where she was the Communications Officer for the South Atlantic Environmental Research Institute, creating content for social media, website and the Institute's quarterly newsletter.
One of the first tasks Bree has tackled has been setting up an Instagram account for the Agreement, a long-desired initiative but up to now one beyond the capacity of ACAP's small Secretariat to manage. Already ACAP Instagram (acap_birds) has a steadily growing number of subscribers following her near-daily posts. This will complement the news section of the website and the ACAP Facebook page. She has also been taking the lead editing and posting French and Spanish versions of the ACAP Species Summary Series.
The ACAP Secretariat is most pleased to be able to add Bree's knowledge and skills to its portfolio and wishes her a productive and enjoyable time with the Agreement.
John Cooper, ACAP Information Officer, 27 July 2022
*A dispute exists between the Governments of Argentina and the United Kingdom of Great Britain and Northern Ireland concerning sovereignty over the Falkland Islands (Islas Malvinas), South Georgia and the South Sandwich Islands (Islas Georgias del Sur y Islas Sandwich del Sur) and the surrounding maritime areas.