"Those of us who work to save albatrosses and petrels do not do it only for their immediate survival, we do it so our children, and their children, can live in a world that continues to support these magnificent birds, and so that the generations that will follow us will have an opportunity to appreciate them as much as we do. ... A very important part of raising public awareness is to educate the young. One way that the conservation message can be put across is by the way of children's books. However, although there is a plethora of children's books on penguins, there are far fewer on albatrosses and most especially on petrels, including those species listed within ACAP" (click here).
With the COVID-19 pandemic seemingly shutting down the whole world in the first half of 2020, this year's inaugural World Albatross Day is no exception in facing disruption to its planning. Several countries have had to cancel events set to mark the day and it looks like 'WAD2020' is going to have to be a strictly 'virtual' event come 19 June. With school closures and the need for home schooling the list below of children's books published in the last decade that have been reviewed in ACAP Latest News may help in keeping children (and perhaps their parents as well) entertained for an hour or two. To aid this some of the titles are available on line. Click on Review to learn more about each book.
Click here for a longer list of children's books on albatrosses and petrels, including some older titles.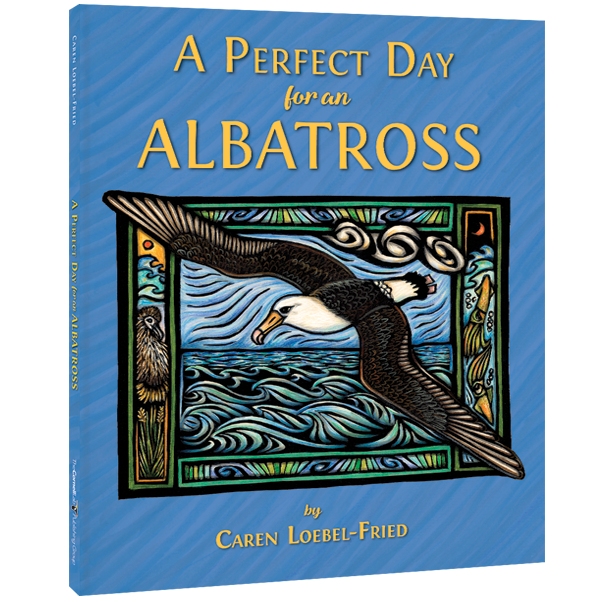 Auman, Heidi 2014. Garbage Guts. Illustrated by Luminita Cosareanu. Indianopolis: Dog Ear Publishing. Unpaginated [64 pp.]. Review.
Dierker, Susan 2014. Albatross of Kaua'i. The Story of Kaloakulua. Coloured illustrations. Hanalei: Done by Dogs Publishing. Unpaginated [44 pp] + DVD. Review.**
** Now available free online in support of World Albatross Day here - with thanks to the author
Gill, Maria & Mouldey, Gavin 2017. Toroa's Journey. Nelson: Potton & Burton. 32 pp. with an eight-page gatefold. Review.
James, Nikki & Mackintosh, Richard 2009. Allie makes a Difference. Wynberg: Don Nelson Publishers. 104 pp. Review.
Knowles, B. & Mina, S. 2012. Where Albatross Soar. A Beachside Story of Waves & Storms. San Clemente: Swell Read Books. Unpaginated [34 pp]. Review.
Lawrence, Kate 2019. Molly and the Monsters of Gough Island. Illustrations by Jaimie Cleeland and Kate Lawrence, 30 pp. Review.
Loebel-Fried, Caren 2017. A Perfect Day for an Albatross. Many colour illustrations by author Apex: Cornell Lab Publishing Group. Unpaginated [40 pp.]. Review.
McQuilken, James 2010. The Mists of Time. The Amazing Story of Cymba, the Wandering Albatross from the Islands of South Georgia. York: Sessions of York, England. 162 pp. Review.
Updated 29 June 2020