The Agreement on the Conservation of Albatrosses and Petrels (ACAP) through its 13 Parties strives to conserve albatrosses and petrels by coordinating international activities to mitigate threats to their populations. In 2019 ACAP's Advisory Committee declared that a conservation crisis continues to be faced by its 31 listed species, with thousands of albatrosses, petrels and shearwaters dying every year as a result of fisheries operations. To increase awareness of this crisis ACAP inaugurated a World Albatross Day to be held annually on 19 June from 2020, the date the Agreement was signed in 2001.
The theme for World Albatross Day 2022 on 19 June is "Climate Change"
**** NEW! 12 WAD2022 Posters now freely available ****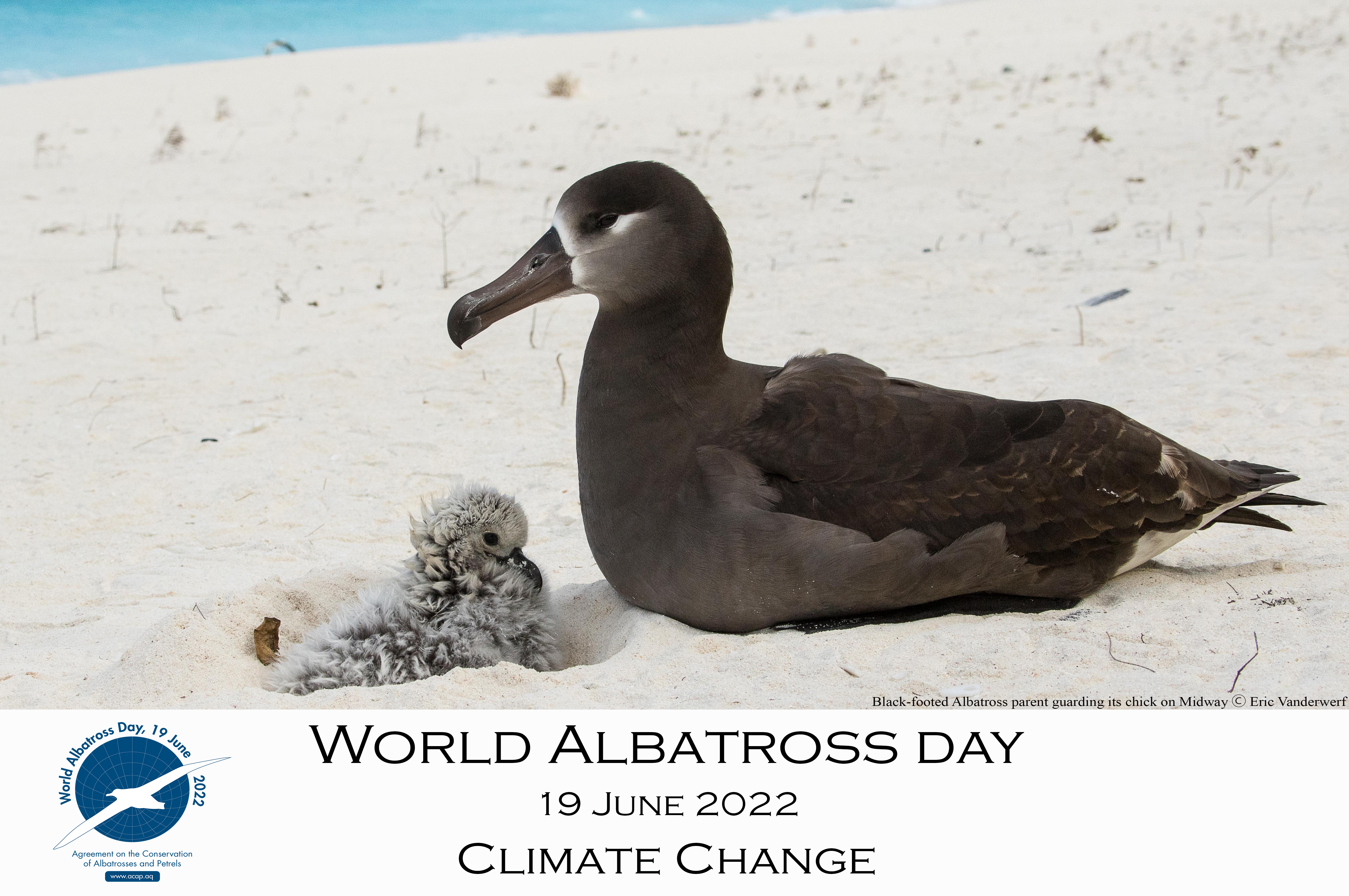 Seventh Session of the Meeting of the Parties
The Seventh Session of the Meeting of the Parties (MoP7), is planned to be held in Hobart, Australia from 9-13 May 2022. A proposal has been put to ACAP Parties to postpone to 1 March a decision on whether MoP7 will be an in-person or virtual meeting. For more information, including a provisional agenda, see Circular 1.
Twelfth Meeting of the ACAP Advisory Committee

The Twelfth Meeting of ACAP's Advisory Committee (AC12) was held as a virtual meeting from 30/31 August to 1/2 September 2021. Meetings of the Seabird Bycatch Working Group and the Population and Conservation Status Working Group preceded AC12: SBWG10 from 16/17 to 18/19 August and PaCSWG6 from 23/24 to 24/25 August 2021. The AC12 Final Report is available in English. French and Spanish texts will follow.