Southern Royal Albatrosses on Campbell Island; photograph by Kimberley Collins
Unlike some national schemes, the New Zealand's threat classification system uses a different categorization system to that used for global assessments by the IUCN Red List of Threatened Species, and for birds by BirdLife International. The latest bird threat classification report by the Department of Conservation (DOC) assesses 491 taxa that occur in New Zealand, including on its sub-Antarctic islands, showing that 25 species have improved in status whereas 22 have declined since the last assessment was undertaken five years earlier in 2016. Changes in the status of albatrosses that breed in New Zealand are described in extracts from the report below.
"Observed declines in populations of southern royal albatross (Diomedea epomophora) [and], northern royal albatross (Diomedea sanfordi) … led to a worsened conservation status for each. In the case of both albatross species, fisheries bycatch, which now mainly occurs outside Aotearoa New Zealand's EEZ following improved national fisheries management within the EEZ, and storm events and/or droughts associated with climate change appear to have contributed to the observed declines. As a consequence, both species have been recategorized as At Risk – Nationally Vulnerable from At Risk - Naturally Uncommon. Northern Royals are globally Endangered, Southern Royals Globally Vulnerable.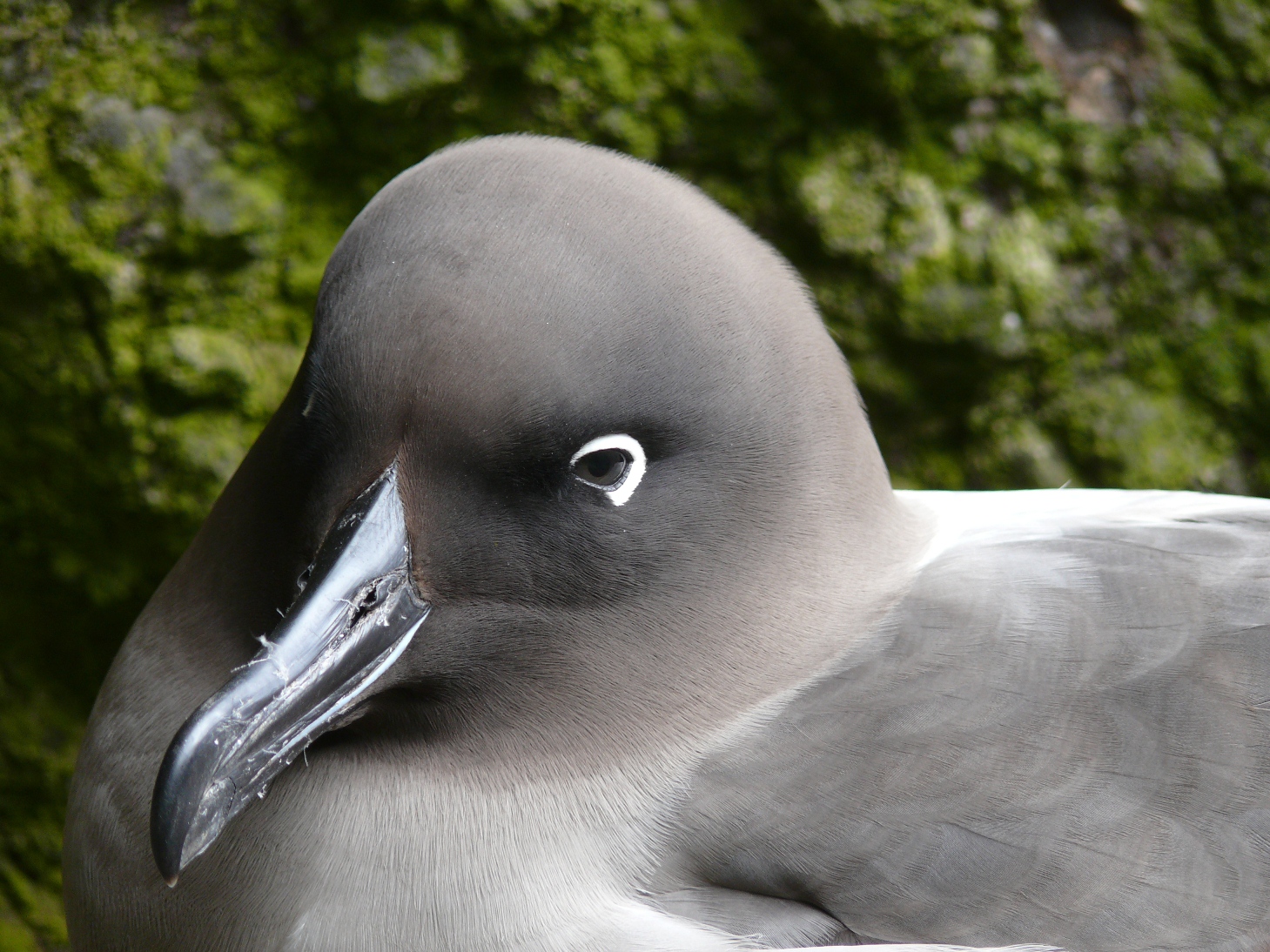 Light-mantled Albatross on Campbell Island; photograph by Paul Sagar
"Light-mantled sooty albatross (Phoebetria palpebrata) nests are difficult to count on cliffs and other steep terrain on remote subantarctic islands, but recent evidence shows a serious long-term reduction in chick counts in two southern cliff areas on Adams Island in the Auckland Islands. Although the sample was small and from a single island, the panel considered that the conservation status warranted a shift from At Risk – Declining to Threatened – Nationally Vulnerable pending further population trend data." The species is categorized as globally Near Threatened.
Other changes for ACAP-listed species follow:
Southern Buller's Albatross Thalassarche b. bulleri has been reassessed as At Risk- Declining rather than At Risk -Naturally Uncommon due to a recent drop in adult survivorship. The species is categorized as globally Near Threatened.
"Campbell Island mollymawk (Thalassarche impavida) has ceased to decline and the population has been stable over the past 25 years, possibly due to reduced bycatch mortality as a result of improved fisheries practices in the Aotearoa New Zealand EEZ. Consequently, it has been assessed as At Risk – Naturally Uncommon." The species is categorized as globally Vulnerable.
Read more here.
Reference:
Robertson, H.A., Karen A. Baird, K.A., Elliott, G.P., Hitchmough, R.A., McArthur, N.J., Makan, T.D., Miskelly, C.M., O'Donnell, C.F.J., Sagar, P.M., Scofield, R.P., Taylor, G.A. & Michel, P. 2021. Conservation Status of Birds in Aotearoa New Zealand, 2021. Wellington: Department of Conservation. 43 pp.
John Cooper, ACAP Information Officer, 06 January 2022