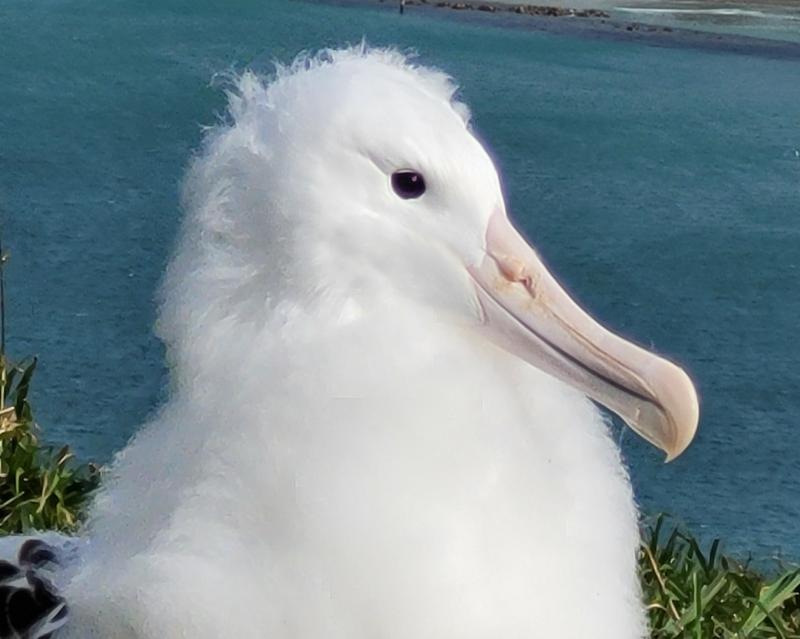 Still some down to lose, the Royal Cam chick on 27 August, photograph by Sharyn Broni
The 2023 Royal Cam chick, named Manaaki, has fledged from Pukekura/Taiaroa Head on New Zealand's South Island at an average age of 240 days and of a "healthy weight". The globally Endangered Northern Royal Albatross Diomedea sanfordi chick, identified genetically as a male, was last seen hovering above the ground by the live-streaming camera during strong winds and then flew out of camera frame during the afternoon of 16 September. It was not seen within the colony the next morning.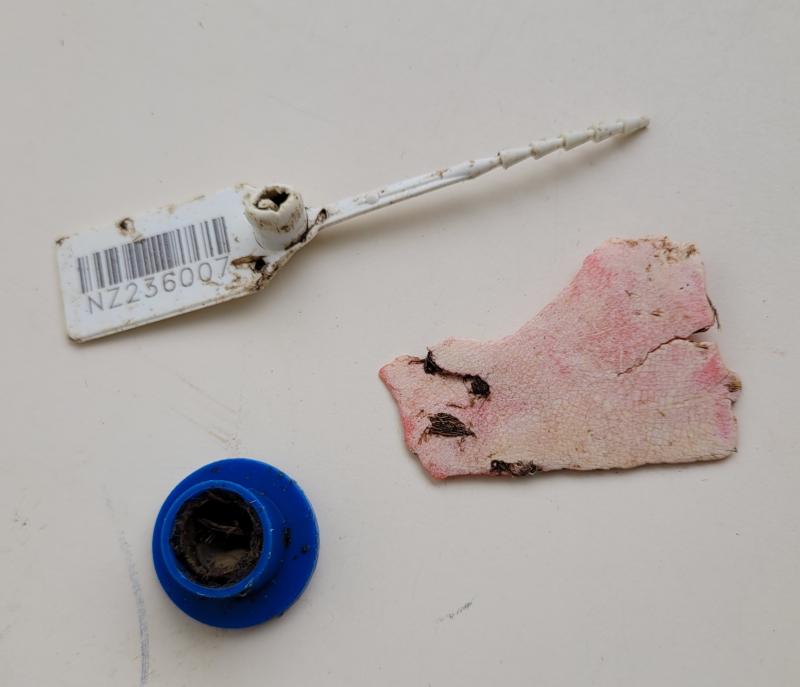 Manaaki's regurgitated plastic pieces
Before fledging, Manaaki regurgitated some pieces of plastic within a bolus of squid beaks alongside its nest, reminding us that this year's theme for World Albatross Day on 19 June was "Plastic Pollution" (read an earlier ACAP Latest News post on regurgitated plastic at Taiaroa Head).
Over the next few days both colour-banded parents of the Royal Cam chick were seen visiting the empty nest (watch a short video of the male parent returning).)
As of 17 September, 18 chicks have fledged from the headland colony leaving 15 still to go; by today (21st) only nine chicks of the 32 remain in the colony.
News from the Facebook groups Albatross Lovers and the Royal Albatross Centre.
John Cooper, Emeritus Information Officer, Agreement on the Conservation of Albatrosses and Petrels, 21 September 2023\\