UPDATE: Despite being described as eating well in captivity (on fish and prawns), the Grey-headed Albatross died in captivity on 07 June.  An autopsy to discover the cause of death is planned (click here).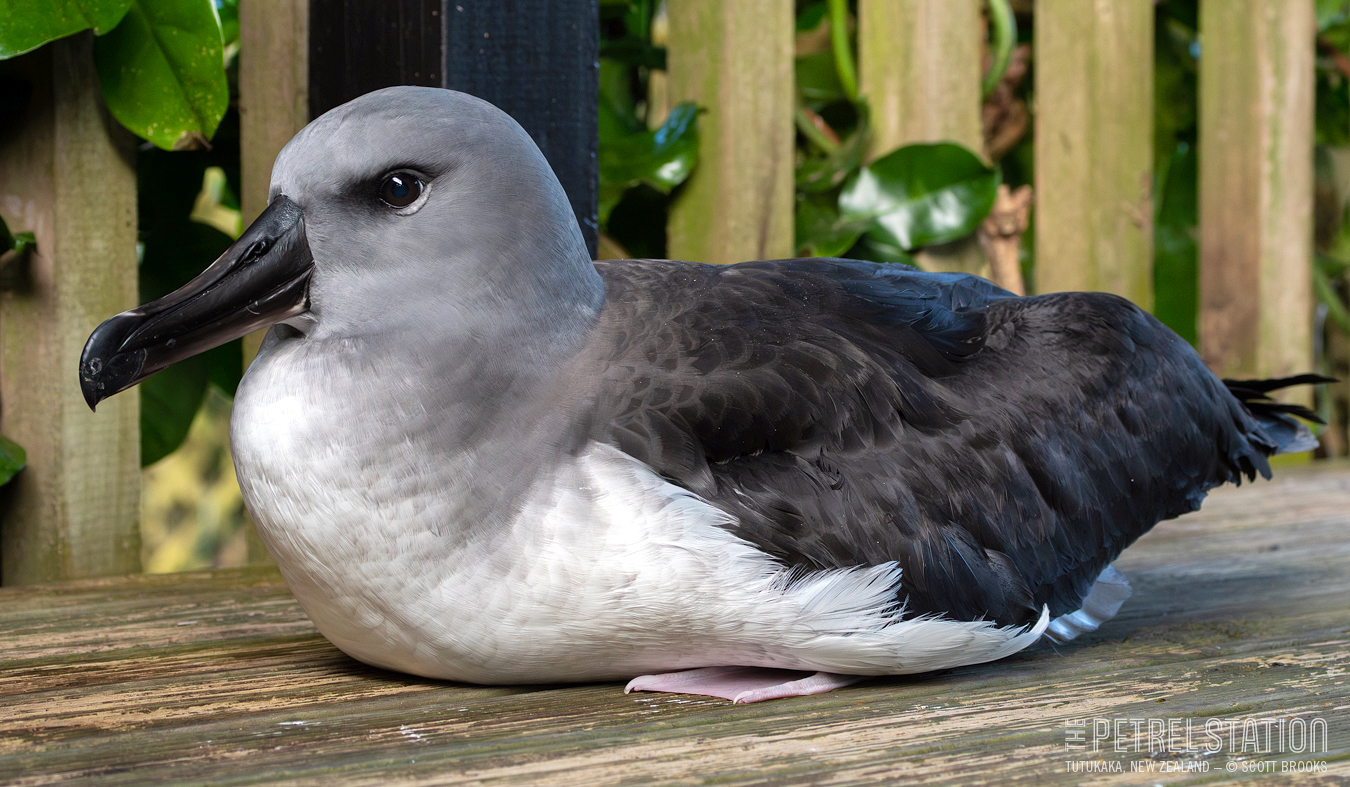 The juvenile Grey-headed Albatross in captivity, photograph by Scott Brooks, The Petrel Station
A juvenile Grey-headed Albatross Thalassarche chrysostoma recovered from a beach close to Tutukaka, Northland, New Zealand on 29 May has been taken into care at the Whangarei Native Bird Recovery Centre. The globally Endangered and Nationally Vulnerable bird was entangled around its bill and a wing by nylon line attached to a fishing balloon so it was unable to fly. Balloons are used to keep live bait close to the sea surface and to float the bait out from the shore by recreational fishers in New Zealand targeting Kingfish or Yellowtail Seriola lalandi.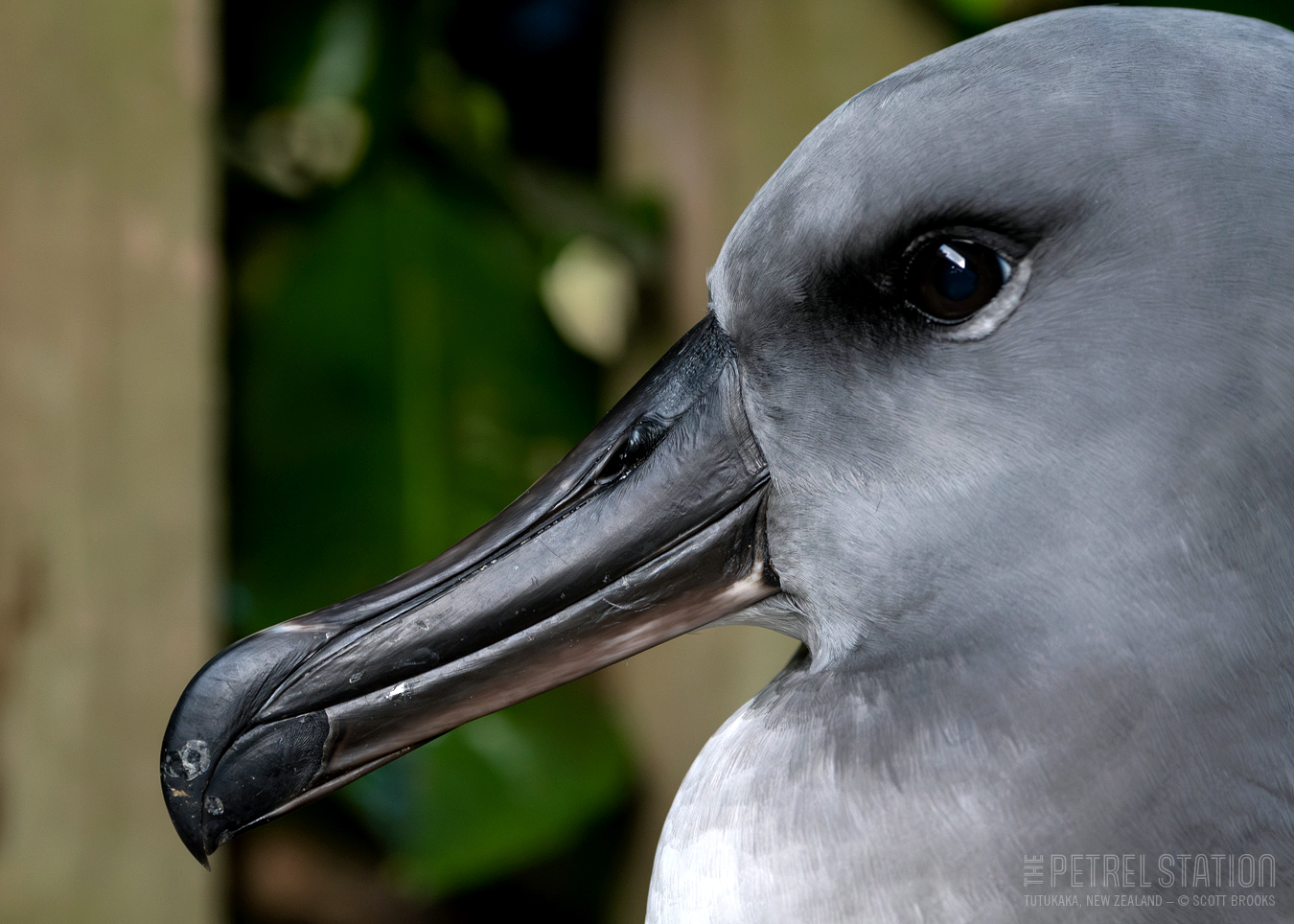 A close-up showing the dark juvenile bill, photograph by Scott Brooks, The Petrel Station
The Petrel Station reports on its Facebook page that the albatross is feeding well in captivity, so its early release is expected. Grey-headed Albatrosses are stated to be infrequent visitors this far north in New Zealand. The species breeds farther south on New Zealand's sub-Antarctic Campbell Island.
A New Zealand fisher demonstrates how he avoids his fishing balloon becoming free when the fish takes the bait and polluting the ocean
World Albatross Day on 19 June this year has the theme of "Plastic Pollution". Responsible recreational fishers can support the conservation of albatrosses by ensuring their 'floater' balloons do not escape to become marine litter and entangle marine wildlife.
John Cooper, Emeritus Information Officer, Agreement on the Conservation of Albatrosses and Petrels, 02 June 2023, updated 09 June 2023