UPDATE: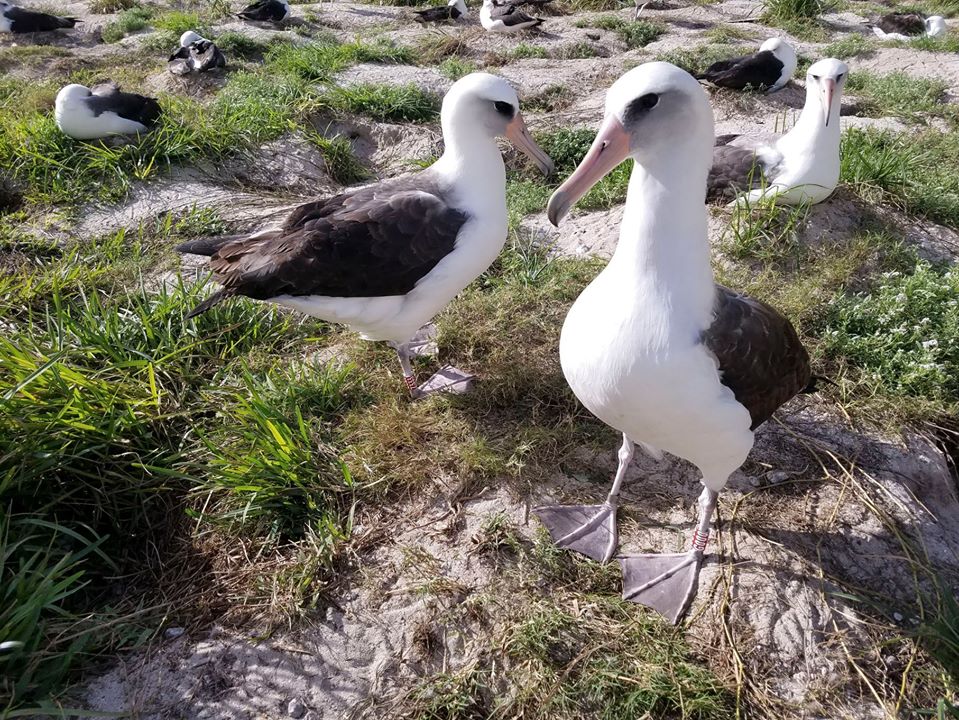 The pair on 9 November, photograph by Emily Jankowski / USFWS
Wisdom's current mate (Akeakamai; Red G00) was seen back on Midway on 9 November, next to Wisdom (Red Z33). It is suggested it is a bit late for an egg this season, so they may take a (deserved) gap year.
*****************************************
Wisdom, a female Laysan Albatross Phoebastria immutabilis and the world's oldest known banded wild bird, has returned to the USA's Midway Atoll National Wildlife Refuge in the northern Pacific. She is now considered to be at least 69 years old – but could be older as she was originally banded in 1956 as an adult.
Wisdom was first sighted on 22 November this year. "She has been preparing her nest in her usual location in anticipation her current mate [Akeakamai] will arrive soon".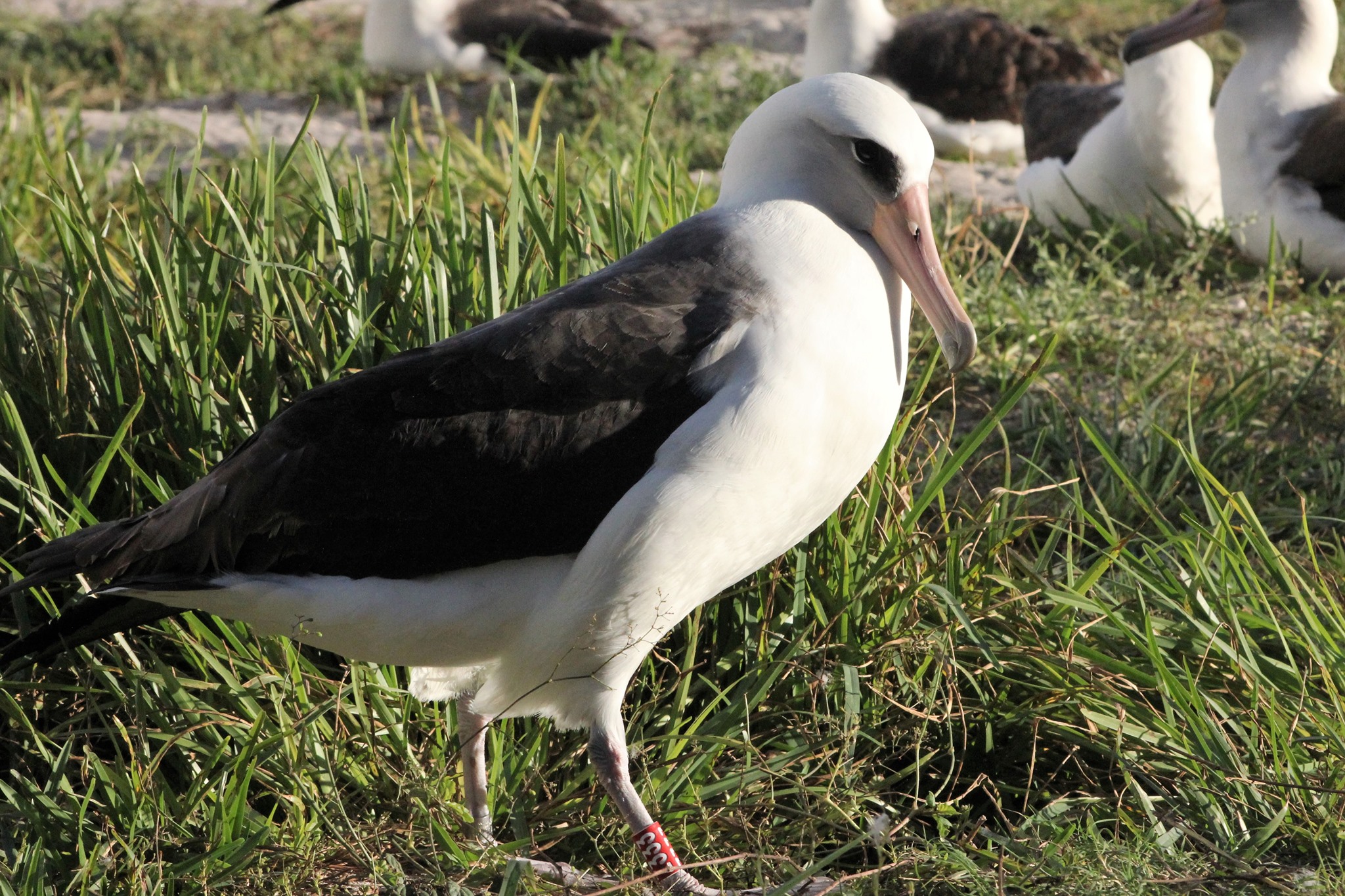 Wisdom in November 2019, photograph by William Kennerley/USFWS
"Wisdom is important not only because she is a part of a long-term study of [the] albatross population, but also because she is an individual that we can actually know and follow her personal history" according to Elizabeth (Beth) Flint, [USFWS] Supervisory Wildlife Biologist in a video clip. "She has seen so much, and yet she is still doing what she evolved to do: surviving and raising young every year. That makes her incredibly powerful as a symbol of why we do what we do."
Beth Flint has been a regular member of the USA's observer delegation to ACAP meetings over the years and is a member of the ACAP Population and Conservation Working Group. She recently wrote on the subject of next year's inaugural Word Albatross Day to ACAP Latest News: "While we share similar life spans and the spatial scales of our activities, ranging over vast areas of the globe, albatrosses have lived on earth in their current form tens of millions of years longer than Homo sapiens without disrupting or degrading their own habitats". She was probably thinking of Wisdom.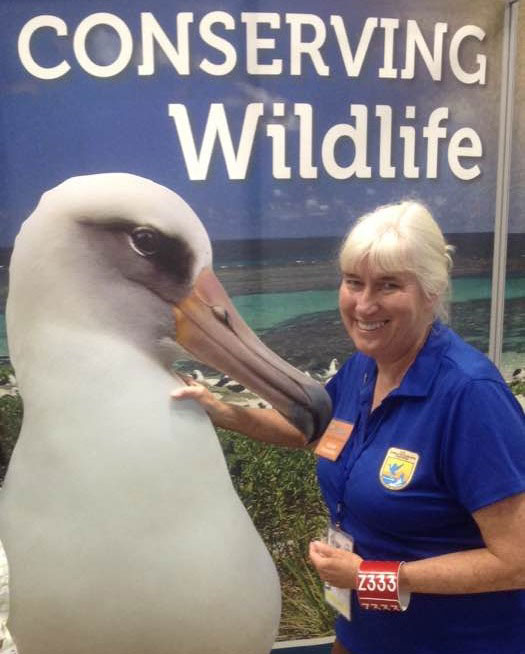 Beth Flint wears Red Z333, the colour band of Wisdom
Read more here and access the many postings about Wisdom in ACAP Latest News.
Meanwhile, Midway's other two famous birds, Geraldine and George the atoll's only pair of breeding Short-tailed Albatrosses P. albatrus, are already back for a new season and are incubating their new egg (click here).
John Cooper, ACAP Information Officer, 29 November 2019, updated 10 & 11 December 2019