Pacific Rim Conservation will host a free three-day workshop on seabird translocation and social attraction on the Hawaiian Island of Oahu over 19-21 May 2020. The number of participants will be limited to 25.
The emphasis will be on "the nuts and bolts of field-based translocation techniques. Participants will learn relevant background needed during the classroom component (1 day), and then get basic training in avian husbandry, diet preparation, and hand feeding techniques during the field-based component (1-2 days). The goal of this workshop is to increase capacity for organizations to conduct seabird translocations in new locations and species worldwide,"
One day of lectures from Hawaiian and New Zealand experts in Honolulu will be followed by two days of field work in the James Campbell National Wildlife Refuge on Oahu's north shore covering diet preparation; food storage; seabird handling; weighing, and measuring; feeding; and cleaning, sanitation and husbandry practices.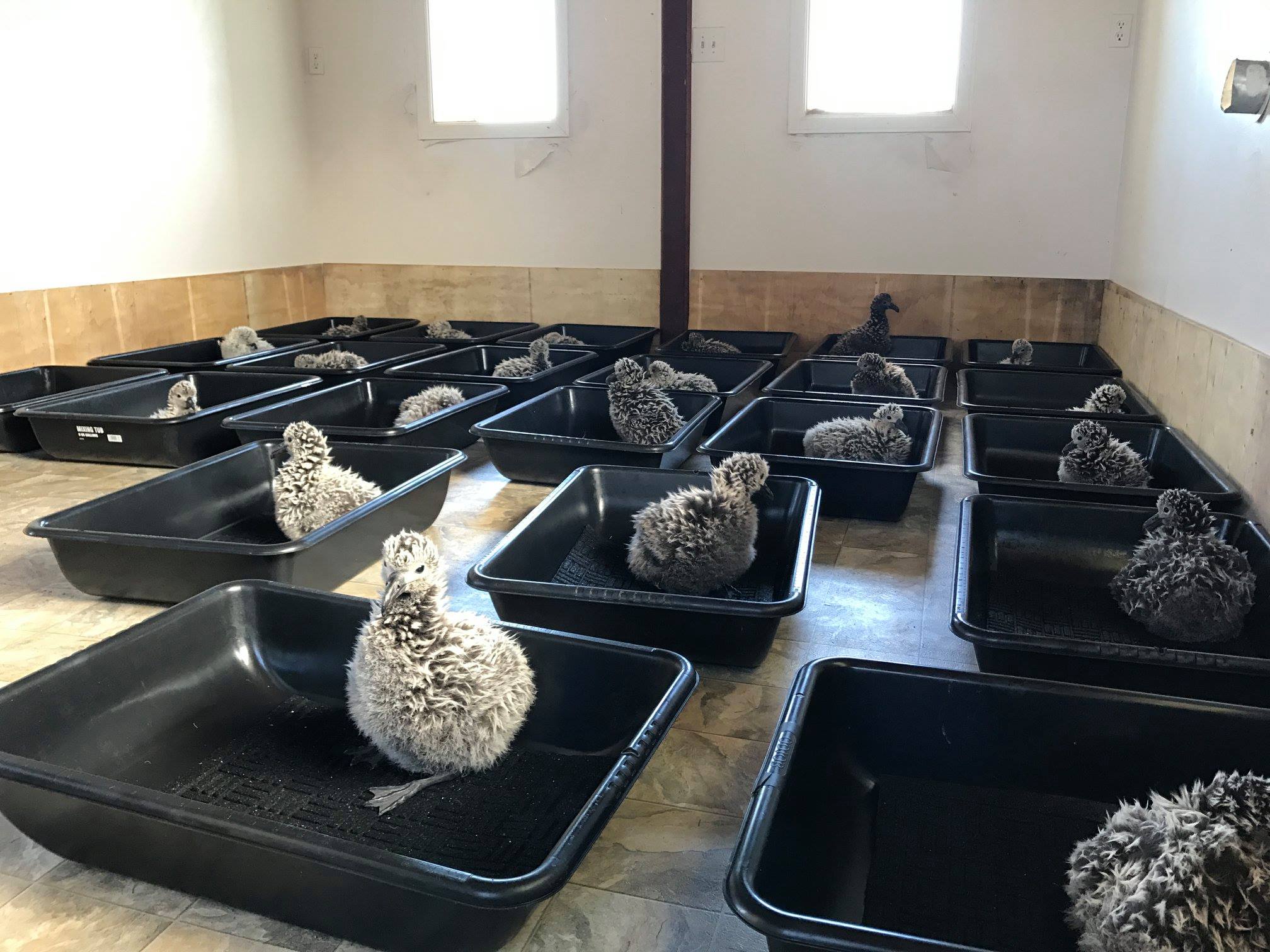 The 2018 cohort of translocated Black-footed Albatross Phoebastria nigripes chicks soon after arrival at the James Campbell National Wildlife Refuge
Photograph from Pacific Rim Conservation
Click here for the workshop schedule, including information on talks and presenters, and how to apply.
John Cooper, ACAP Information Officer, 08 November 2019