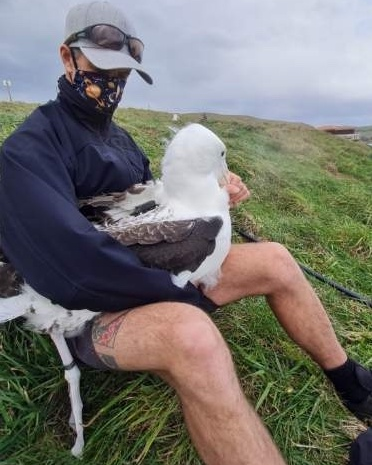 Tiaki, the Royalcam chick gets a satellite tracker; photograph by Theo Thompson
The Royal Albatross Centre at Pukekura/Taiaroa Head has announced that the annual 'ringing of the bells' across the city of Dunedin will be taking place today to celebrate the first globally Endangered Northern Royal Albatross Diomedea sanfordi returning to the mainland colony for the new breeding season and heralding the arrival of spring. The centre writes on its Facebook page: "The city Churches and Schools will ring bells at 1pm [New Zealand Time Zone] on Monday the 13th September 2021 and we'd love lots of bell-ringers throughout Dunedin to join in and ring their bells as well to help us celebrate." View a video of the bell of Dunedin's St Paul's Cathedral sounding out. Unusually, the first bird to return is a young male, colour banded as YL (yellow lime) on 7 September soon after its arrival - and not a bird that had already bred in an earlier season. The bird had fledged in September 2017 from the colony and not been seen ashore previously.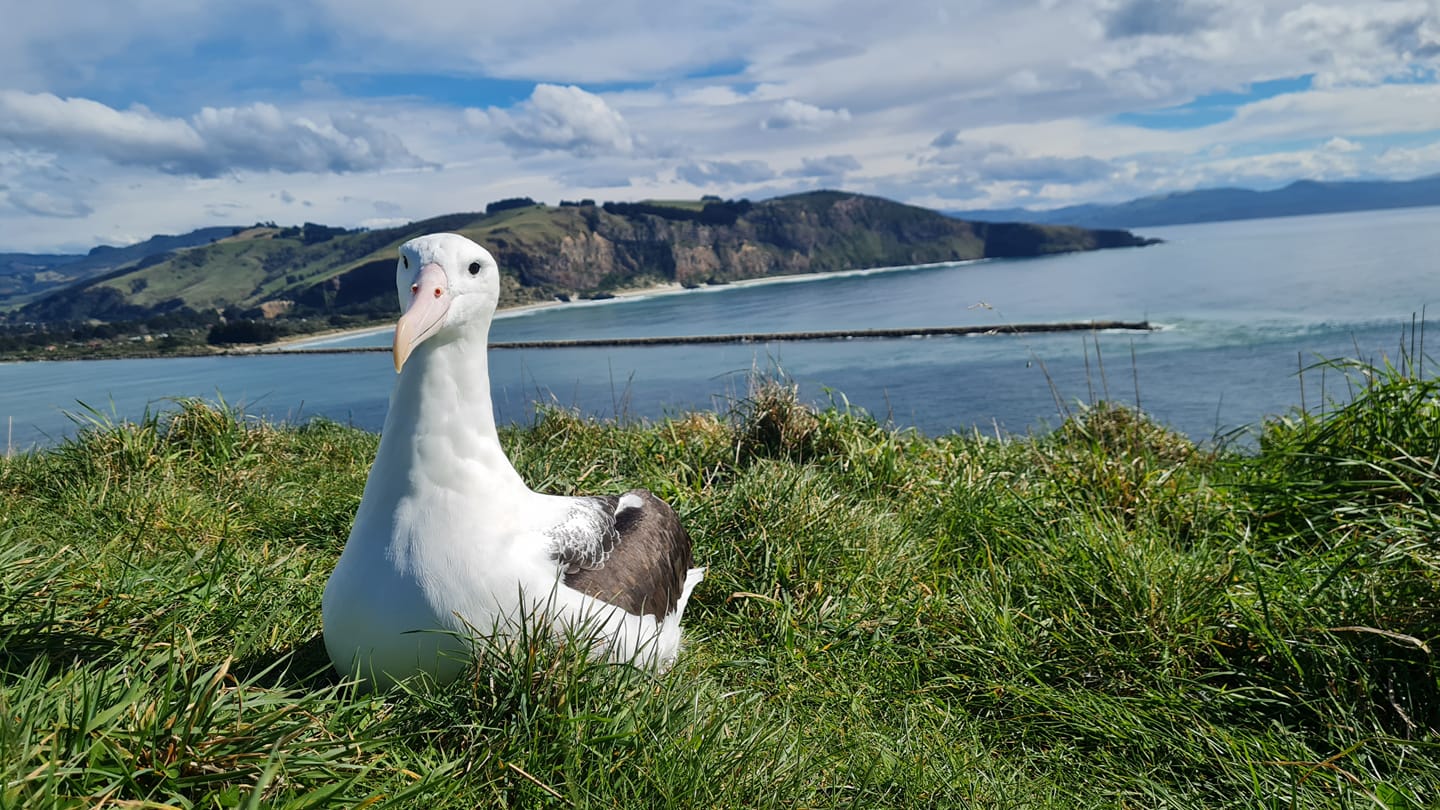 Back from travels. The four-year old YL; photograph by Theo Thompson
To add to the excitement the 2020/21 season's livestreaming 'Royalcam' chick, named Tiaki and identified by DNA as a female, was fitted with a solar-powered GPS tracker on 9 September (at an age of 228 days) shortly before its expected fledging by researchers from Parker Conservation and Department of Conservation (DOC) ranger Theo Thompson. Tiaki forms part of a wider study of the at-sea movements of Northern Royal Albatrosses, including the birds nesting on the Chatham Islands where most of the species'population breeds. "Tiaki's parents LGL and LGK received the same type of tracker earlier this year, both of which have given us valuable data." The first of this season's 30 surviving chicks was thought to have fledged on 6 September.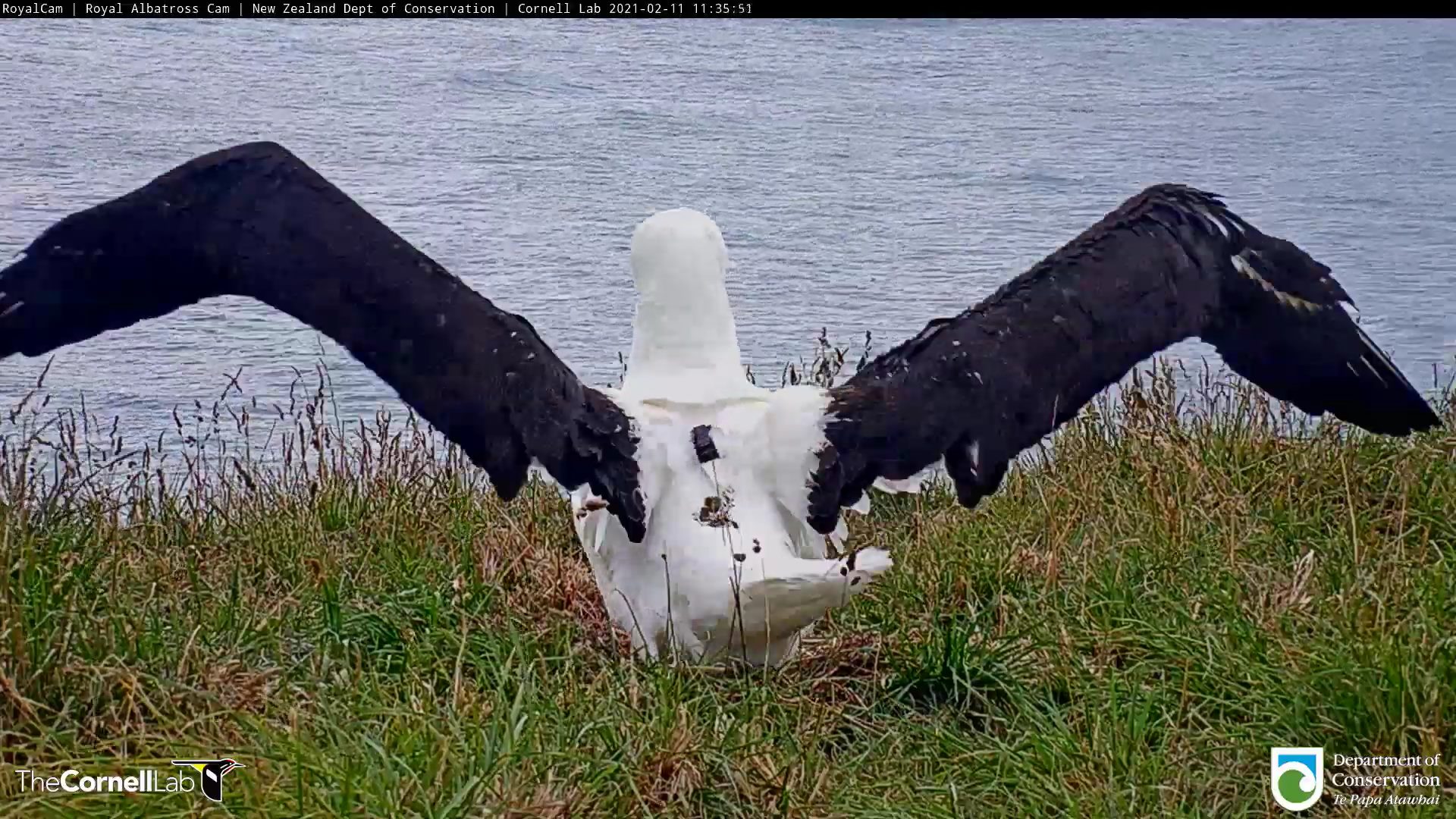 Soon to fledge: Tiaki spreads her wings, exposing the back-mounted satellite tracker; Royalcam photograph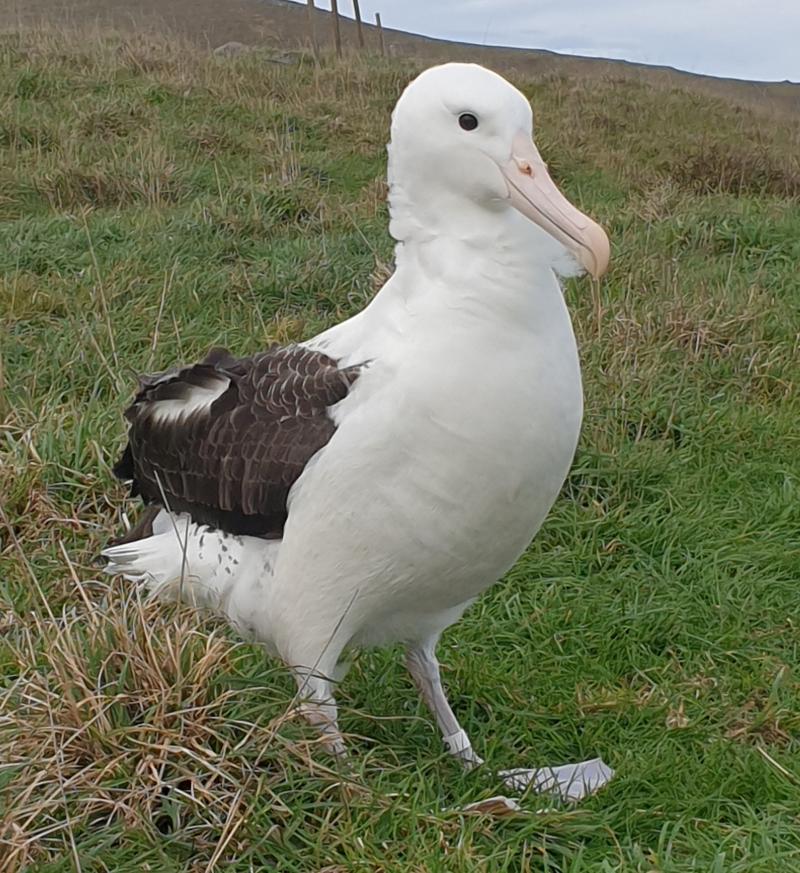 Metal- and colour-banded Tiaki on 12 September, photograph by Sharyn Broni
Still present on 14 September when she regurgitated a bolus and weighed in at 8 kg in the morning, 233 days since hatching on 24 January 2021 (click here)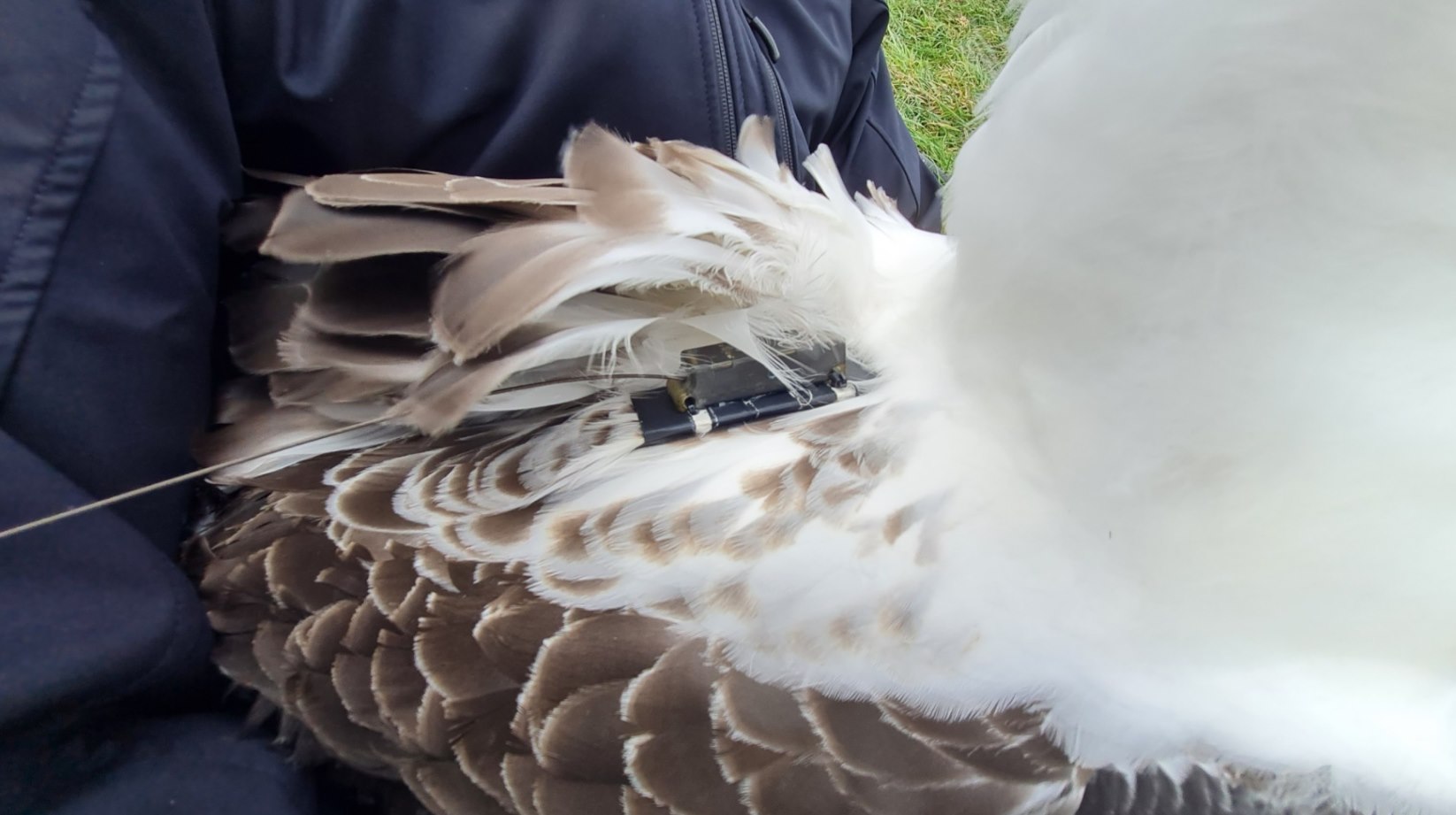 The back-mounted satellite tracker with its extended aerial in place; photograph by Theo Thompson
Read more about the management of the Northern Royal Albatross colony from DOC Ranger Sharyn Broni here.
John Cooper, ACAP Information Officer, 13 September 2021, updated 14 September 2021