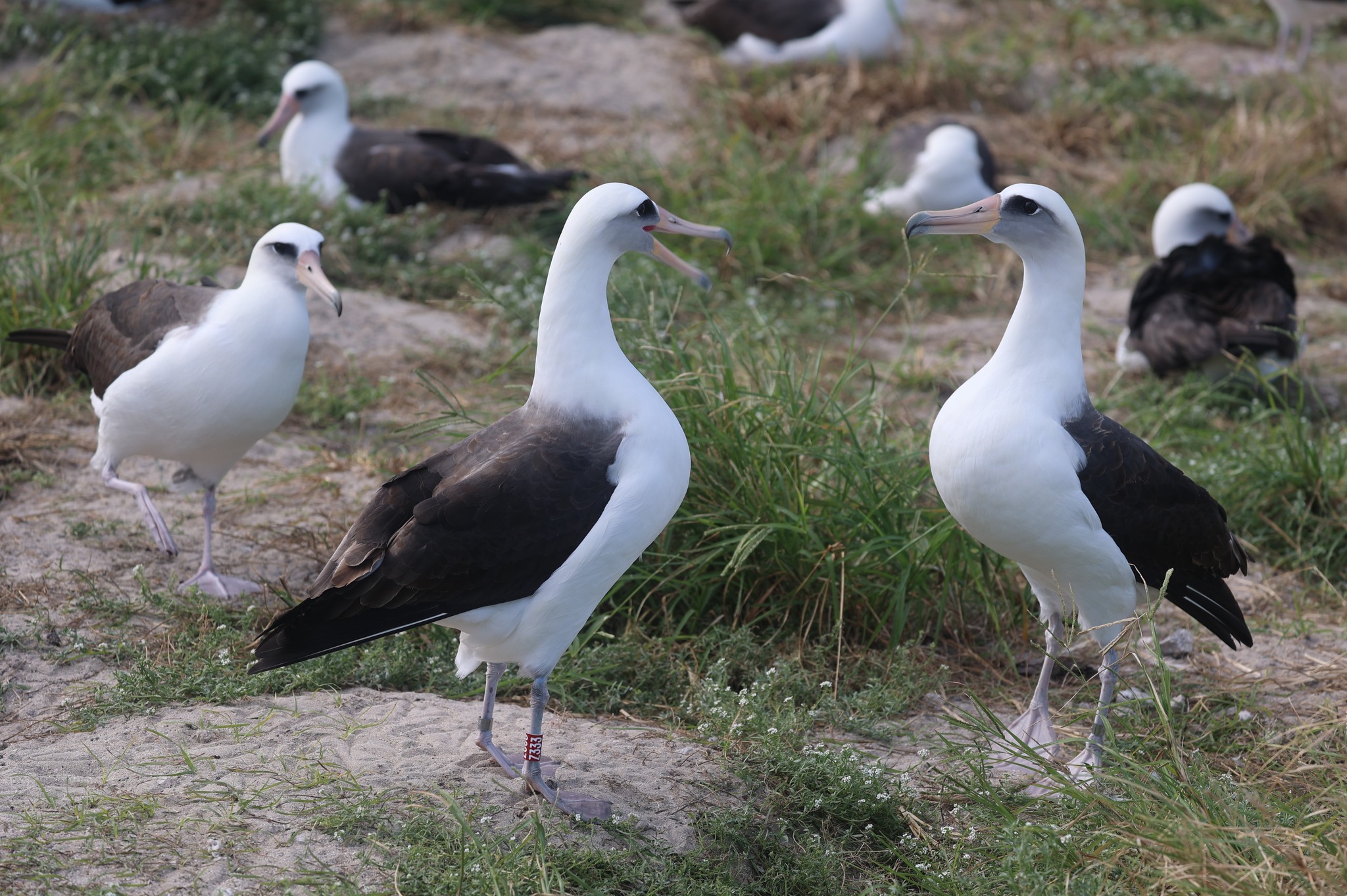 Getting him up on his toes.  Wisdom (left, with her colour band on show) engages in a mutual display with a metal-banded bird, photograph by Jon Plissner, USFWS, 03 December 2023
Wisdom, a female Laysan Albatross Phoebastria immutabilis, who is the world's oldest known wild bird, recently returned to the Midway Atoll National Wildlife Refuge.  She was first spotted for the 2023/24 breeding season on 1 December this year by US Fish and Wildlife Service Volunteer Nick Minnich, being identified by her red colour band Z3333.  Her last partner, named Akeakamai, has not been seen this and in the two previous seasons and is likely no longer alive.
"Jonathan Plissner, supervisory wildlife biologist at the national wildlife refuge, said he doesn't expect Wisdom to nest this year, but he did witness the possibly 72-year-old seabird participating in mating dances.  Biologists [the late Chandler Robbins] first identified and banded Wisdom in 1956 after she laid an egg, and the large seabirds aren't known to breed before age five.  It is estimated that Wisdom has produced 50-60 eggs and as many as 30 chicks that fledged."
Because it is late in the year Wisdom will likely not lay an egg in the current breeding season.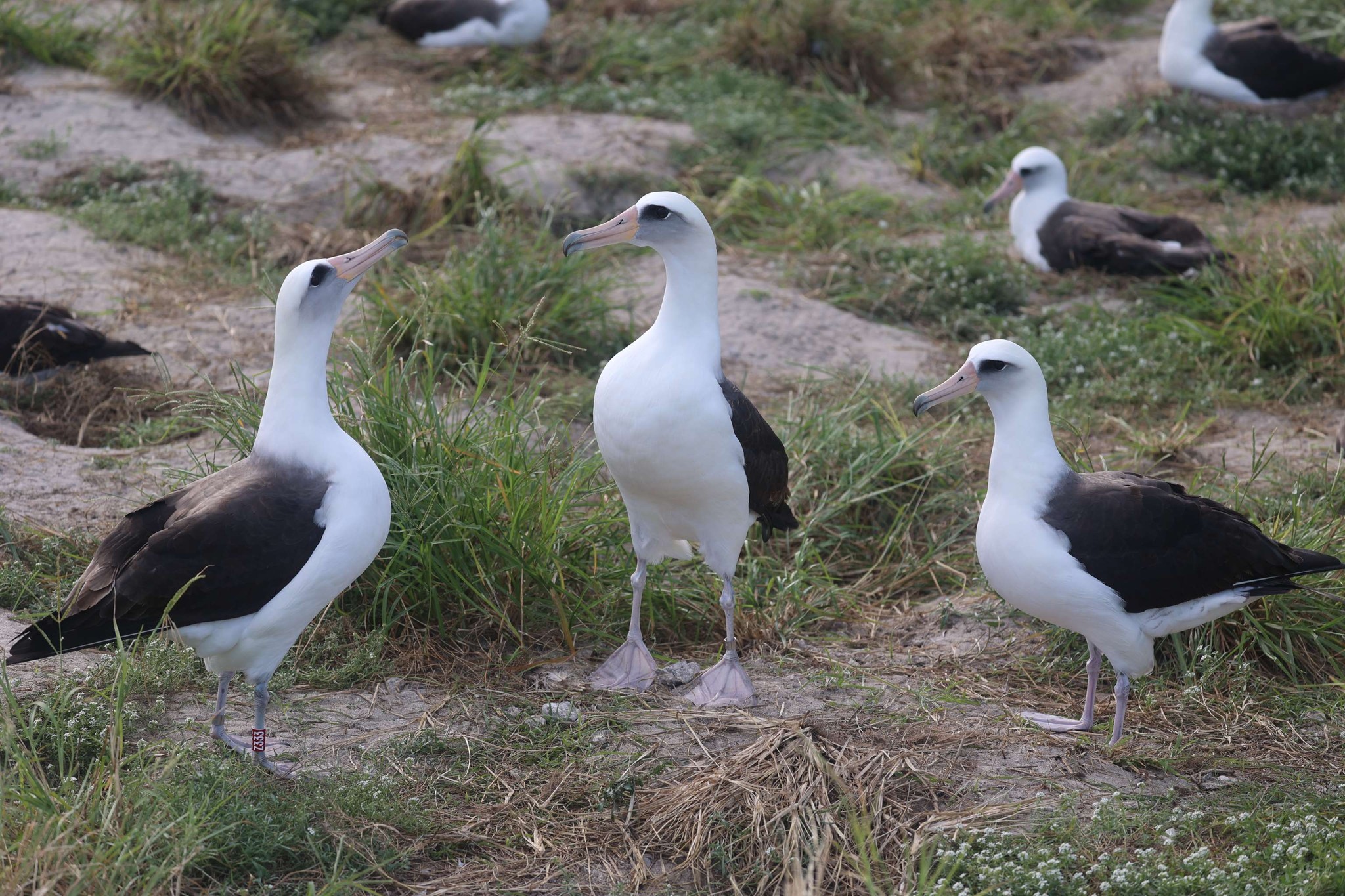 A third bird joins in, photograph by Jon Plissner, USFWS, 03 December 2023
Information from the Facebooks groups of Friends of the Midway Atoll National Wildlife Refuge and Pacific Islands: U.S. Fish and Wildlife Service.
Read more about Wisdom in previous posts to ACAP Latest News from here.
John Cooper, Emeritus Information Officer, Agreement on the Conservation of Albatrosses and Petrels, 07 December 2023