Peter Garden, an island eradication helicopter pilot, of Wanaka on New Zealand's South Island has been made an Officer of the New Zealand Order of Merit in the New Year's honours list for "services to aviation and conservation".
"Regarded as one of the world's best eradication helicopter pilots, Mr Garden (70) has been involved with numerous predator eradication projects both in New Zealand and around the world. He was the chief pilot for the predator eradication programme on Campbell Island and the lead pilot during other habitat restoration on the Seychelles, the Aleutian Islands and a number of Pacific Islands. From 2013 projects to 2015 he was the helicopter adviser and flight operations manager on the project to eradicate rats [and mice] from South Georgia [Islas Georgias del Sur]*, in the southern Atlantic Ocean" (click here).
The New Zealand Order of Merit was instituted by a Royal Warrant dated 30 May 1996. The Order is awarded to those "who in any field of endeavour, have rendered meritorious service to the Crown and the nation or who have become distinguished by their eminence, talents, contributions, or other merits".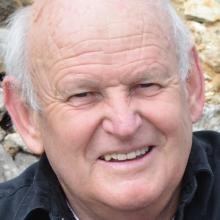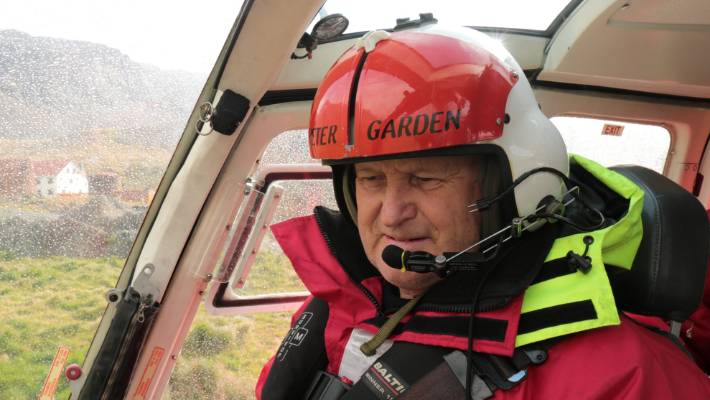 It was a great pleasure for me to spend a night camping on Gough Island with Peter in 2013 when he assisted in the annual monitoring of a long-term study colony of colour-banded Southern Giant Petrels Macronectes giganteus. Peter was along on the visit to advise on plans to eradicate the island's mice.
The South Georgia Heritage Trust has offered its own congratulations to Peter Garden (click here). The Albatross and Petrel Agreement also offers its congratulations to Peter for the well-deserved honour he has received.
John Cooper, ACAP Information Officer, 05 January 2016
*A dispute exists between the Governments of Argentina and the United Kingdom of Great Britain and Northern Ireland concerning sovereignty over the Falkland Islands (Islas Malvinas), South Georgia and the South Sandwich Islands (Islas Georgias del Sur y Islas Sandwich del Sur) and the surrounding maritime areas.