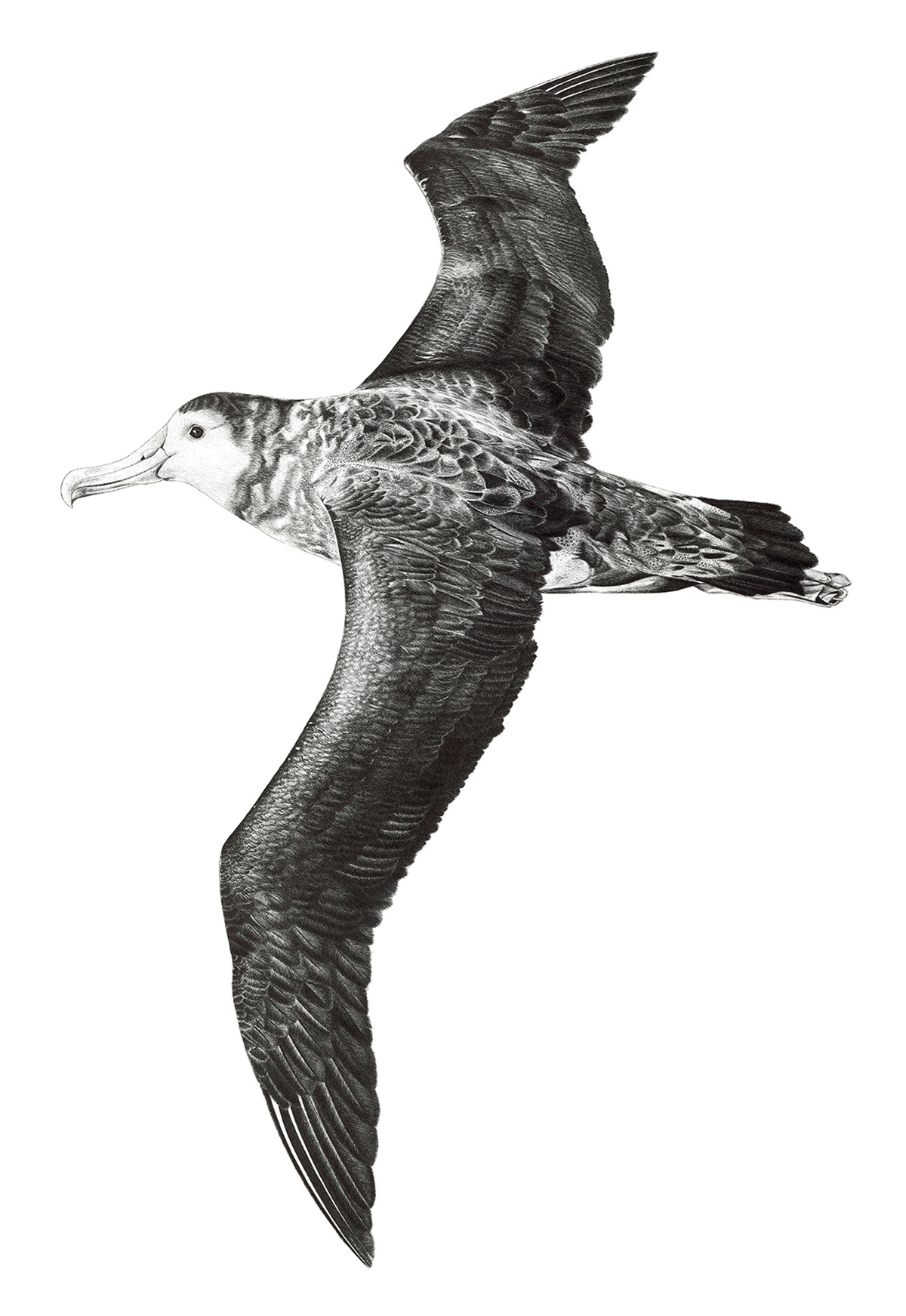 "Subantarctic Soaring", Antipodean Albatross by Hannah Shand
Southland-based artist Hannah Shand of Hannah Shand Art has produced a fine-tip black pen drawing of a globally Endangered and Nationally Critical Antipodean Albatross Diomedea antipodensis to bring attention to the plight of one of New Zealand's most at-risk seabirds. Watch a video clip of the artwork being produced here.
"The Antipodes albatross is one of NZ's most at-risk seabirds, sadly now at the most severely threatened conservation status, and facing risk of extinction without our help. This artwork was created to advocate for the awareness of this endemic species and to raise funds to help protect them. It was inspired by Hannah's voyage with Heritage Expeditions to the Subantarctic Islands – NZ's most remote and unique islands, which collectively are a UNESCO World Heritage Site and a NZ National Nature Sanctuary."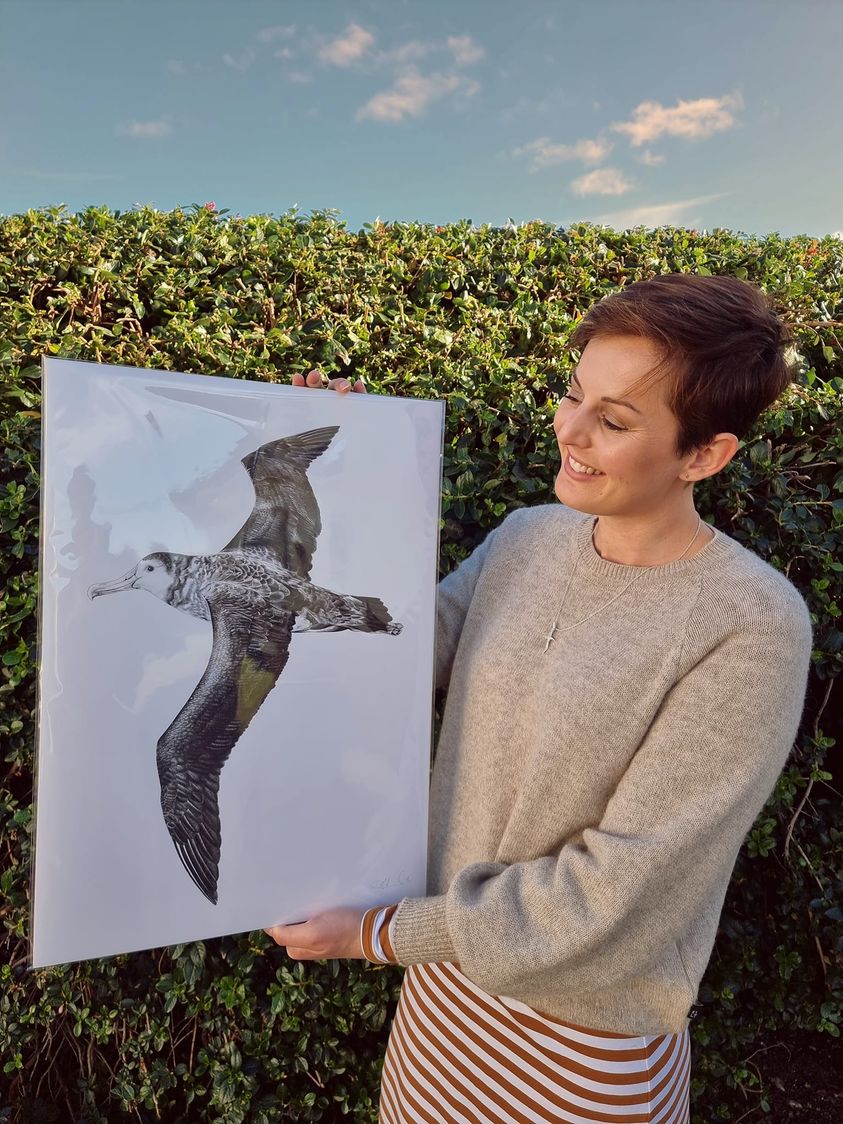 Hannah Shand holds her drawing of an Antipodean Albatross
Limited edition prints of the artwork are available in A4, A3, A2 and A1 sizes. A proportion of sales has been donated to the NGO Forest & Bird, New Zealand's BirdLife partner (read more here). According to the artist's Facebook page NZ$ 1510 had been raised up to 25 March, with the offer ending on 4 April.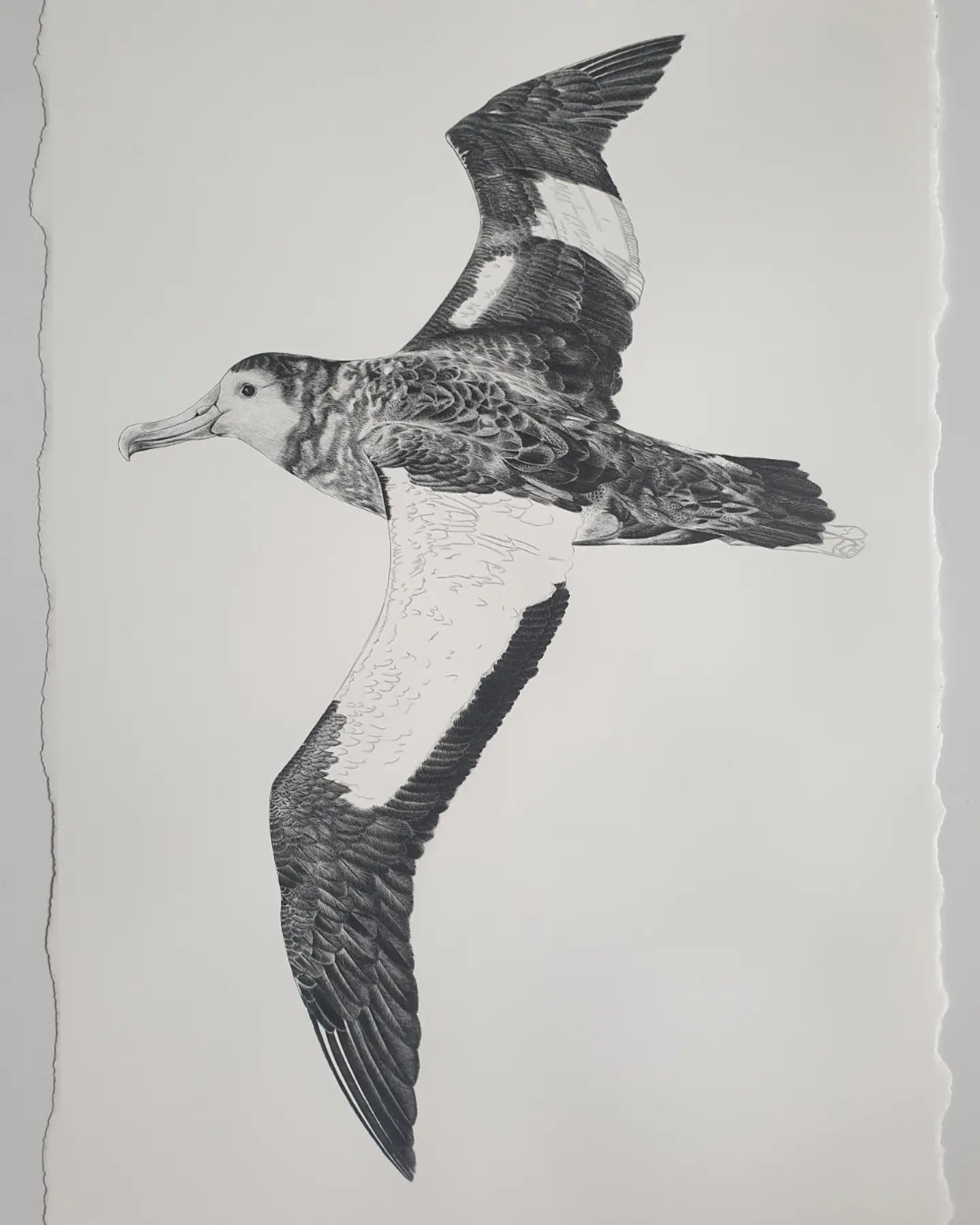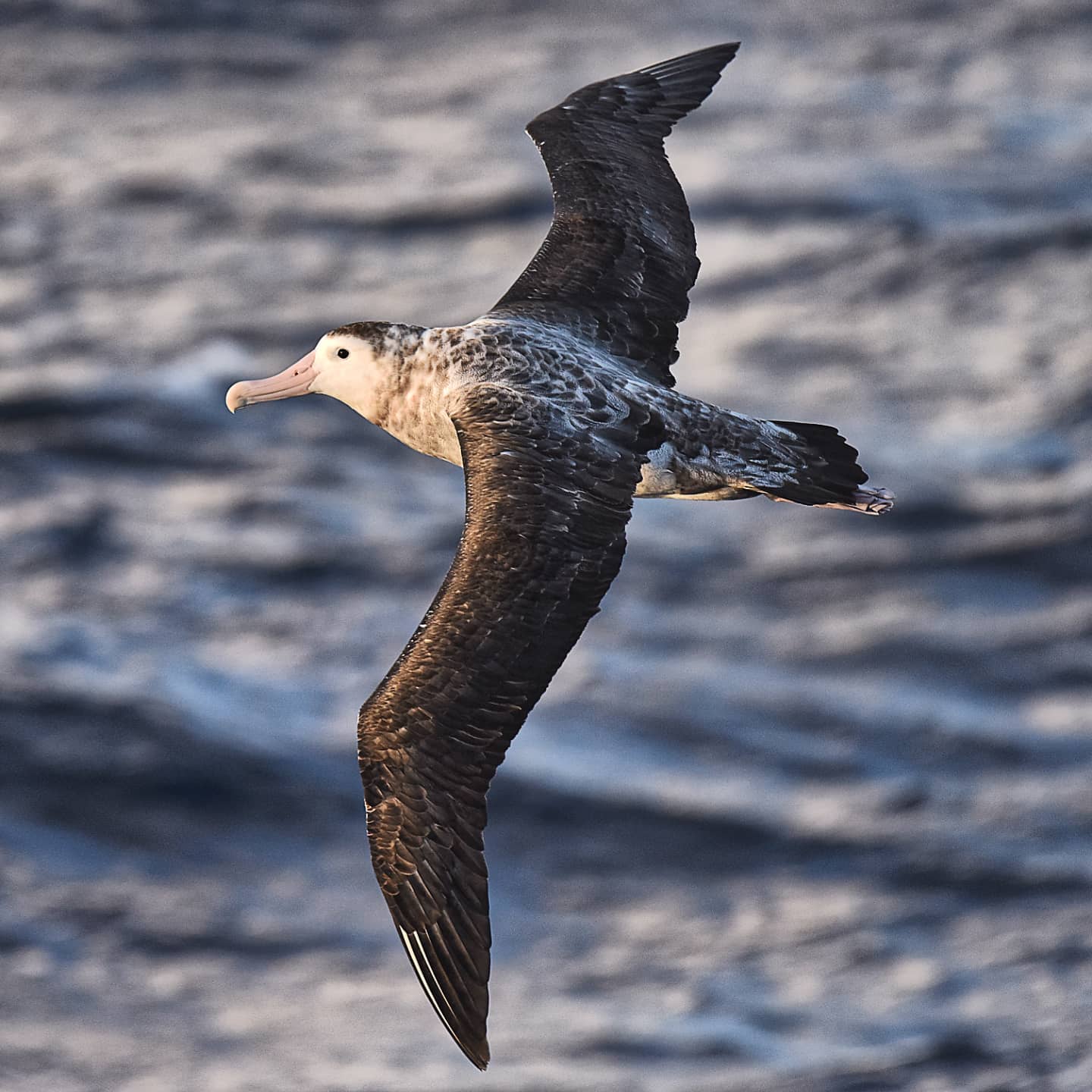 The artwork under production and the guiding photograph by Hannah's brother, Jordan

The Albatross and Petrel Agreement regularly reports in ACAP Latest News on conservation issues affecting the Antipodean Albatross. ACAP has also published a species assessment, a species summary, a photo essay and (with the New Zealand Department of Conservation) an infographic, as well as several artworks marking World Albatross Day, for the bird. Most of these products are available in the three ACAP languages of English, French and Spanish.
John Cooper, ACAP Information Officer, 31 March 2022