A juvenile Chatham Albatross Thalassarche eremita banded with black, white-engraved alphanumeric colour band E17 on the right leg and a metal band on the left leg was photographed by Matias Garrido on a pelagic trip run by Albatross Birding and Nature Tours out of Valparaiso, Chile on 10 December (click here for the trip report).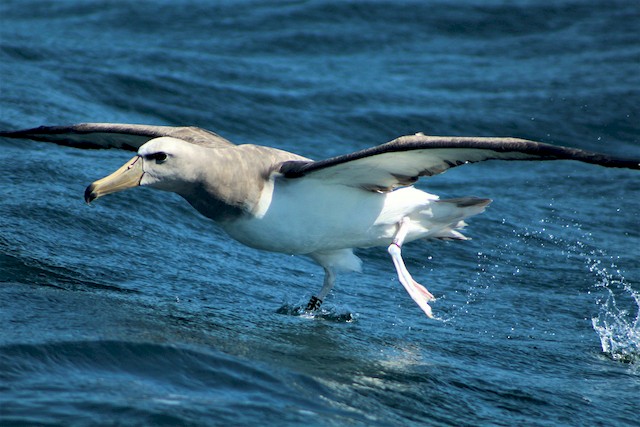 E17 off South America, photograph by Matias Garrido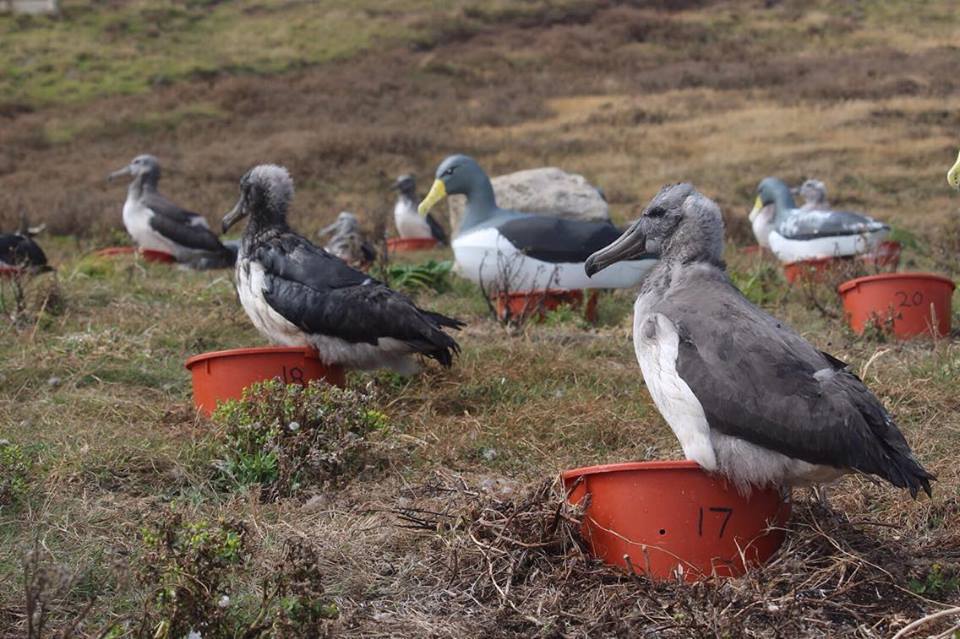 E17 on its artificial nest prior to fledging, photograph by Danny Burgin
The bird was one of 50 chicks transferred from New Zealand's Pyramid (the species' sole breeding site) to Point Gap on the main Chatham Island back in February, part of a Chatham Island Taiko Trust project trying to establish a second colony. After being fed for two months it fledged in April this year, the third year of the translocation project (click here). It is intended to continue translocations for a further two years.
"It's fantastic to know the transferred chicks can cross the Pacific to spend the winter off South America even though it will still be a few years before birds from the first year [2014] return to the Chathams."
Information taken from Facebook pages - with thanks.
John Cooper, ACAP Information Officer, 22 December 2016