Over the last decade or so much effort has been put into ways of reducing the mortality of albatrosses and petrels in longline fisheries. Mitigation measures currently considered to be best practice are the deployment of twinned bird-scaring lines, line weighting and night setting.
Various other techniques have been developed and tested over the years. Now a new idea from a UK company set up last year, Hookpod Ltd, is aiming to undertake commercial trials with its invention.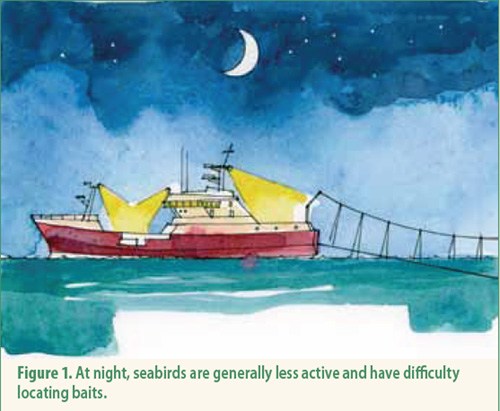 According to the company "[t]he Hookpod is an incredibly clever device which provides fishermen with an easy to use and durable way of protecting the barb of hook during setting. With a built in LED light and weighting, it reduces the need for light sticks and additional weights, thus reducing costs and marine waste. It also saves your crews setting time and is very effective at reducing accidental bycatch of seabirds. Designed to last for hundreds of sets over 3 years of operation, the Hookpod provides a single measure to reduce seabird bycatch and ensure fishing operations are as quick, safe and effective as possible."
Read more about the Hookpod here and here.
John Cooper, ACAP Information Officer, 20 July 2014