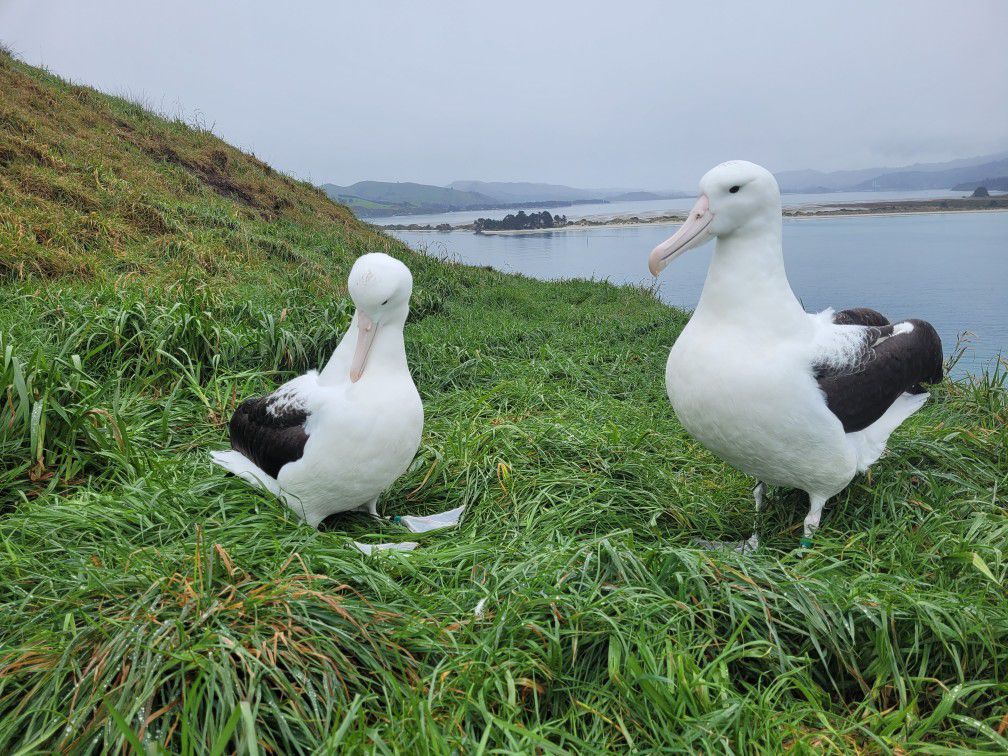 The first two returning birds meet up; female left, male right, photograph by Colin Facer, Department of Conservation
In what has become a tradition, the bells of Dunedin on New Zealand's South Island are set to ring today to celebrate the first globally Endangered and Nationally Vulnerable Northern Royal Albatrosses Diomedea sanfordi returning to the mainland colony at Pukekura/Taiaroa Head for the start of the 2023/24 breeding season.
Laura Findlay, Royal Albatross Centre writes on Facebook:
"We hope you have your bells ready! Our first returning albatross for the new breeding season has been sighted. In fact, not just one but two birds were seen. GBK (green blue black, a 20- year old male) and YKG (yellow black green, a 30-year old female) were seen on the headland by our Department of Conservation ranger Colin [Facer] on Friday afternoon, 22 September 2023. YKG fledged a chick in 2020 but her mate hasn't been seen since 2021, and GBK is also bereaved so it is hoped they may pair up – time will tell! They have both been circumnavigating the Southern Hemisphere for the past year and have now returned to start a brand-new season.
The city churches and schools will ring bells at 1pm [13h00 DSTNZ] on Monday 25 September 2023 and we'd love lots of bell ringers throughout Dunedin and afar to join in and ring their bells as well to help us celebrate. Don't have a bell? Maybe you could set your phone to ring, sing a song or clap!"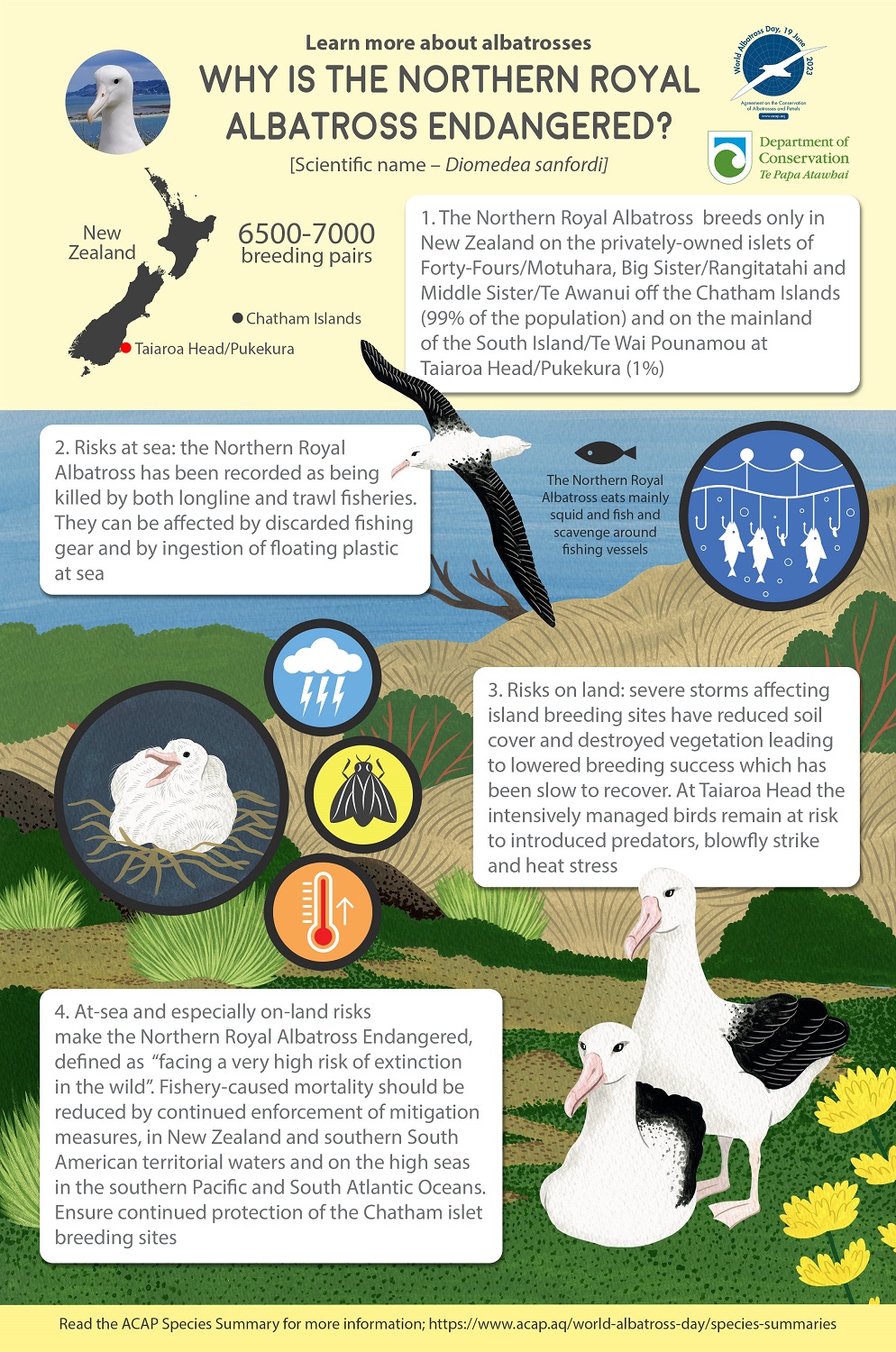 The ACAP Infographic for the Northern Royal Albatross by Namo Niumim has been sponsored by the New Zealand Department of Conservation
I have visited Taiaroa Head twice, the first time being guided to a couple of occupied albatross nests in I think 1988 by New Zealand albatross doyen Chris Robertson QSM – a great privilege. I will have to wake early to ring my bell in Cape Town on Monday at 04h00 SAST!
Watch a
video clip
of ringing bells in the Royal Albatross Centre today.
Meanwhile, the last few Northern Royal Albatross chicks (out of 32 that survived) of the 2022/23 season will shortly all be fledging from the headland, with only nine still present on the 21st (
click here
).
John Cooper, Emeritus Information Officer, Agreement on the Conservation of Albatrosses and Petrels, 25 September 2023