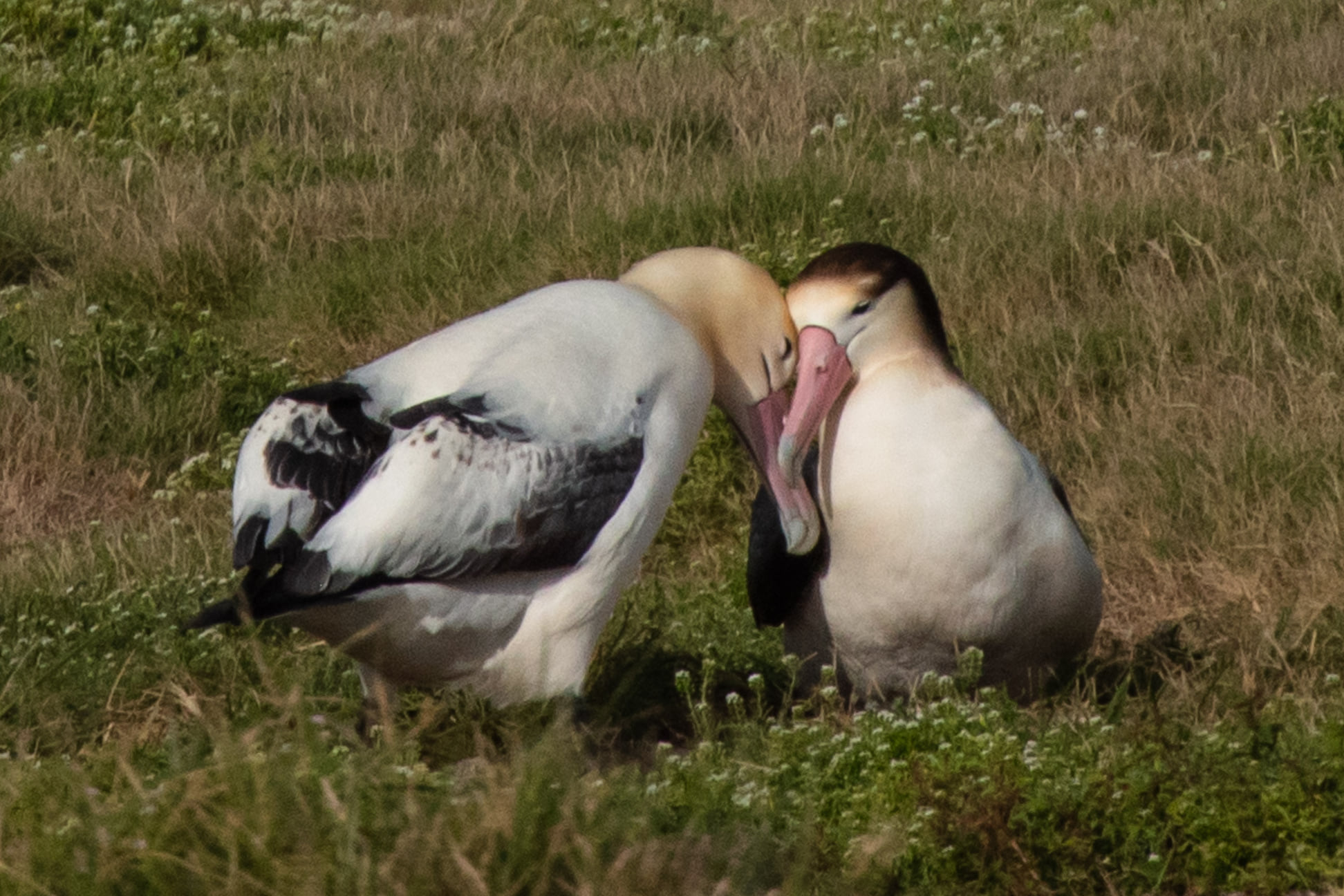 George and Geraldine in October 2021
The globally Vulnerable Short-tailed Albatross Phoebastria albatrus pair is back for another breeding season on the USA's Midway Atoll – the sole pair that currently breeds on the North Western Hawaiian island. Known as George and Geraldine, George was first seen back on Midway's Sand Island on 20 October this year. Several days later, Geraldine was photographed together with George. On 26 October the male was found sitting on their new egg close to last season's nest site.
They commenced breeding on the island in 2018 after first meeting up on the island in 2016 and have attempted breeding every year since. So far, they have successfully fledged three chicks. Read more about their years together here.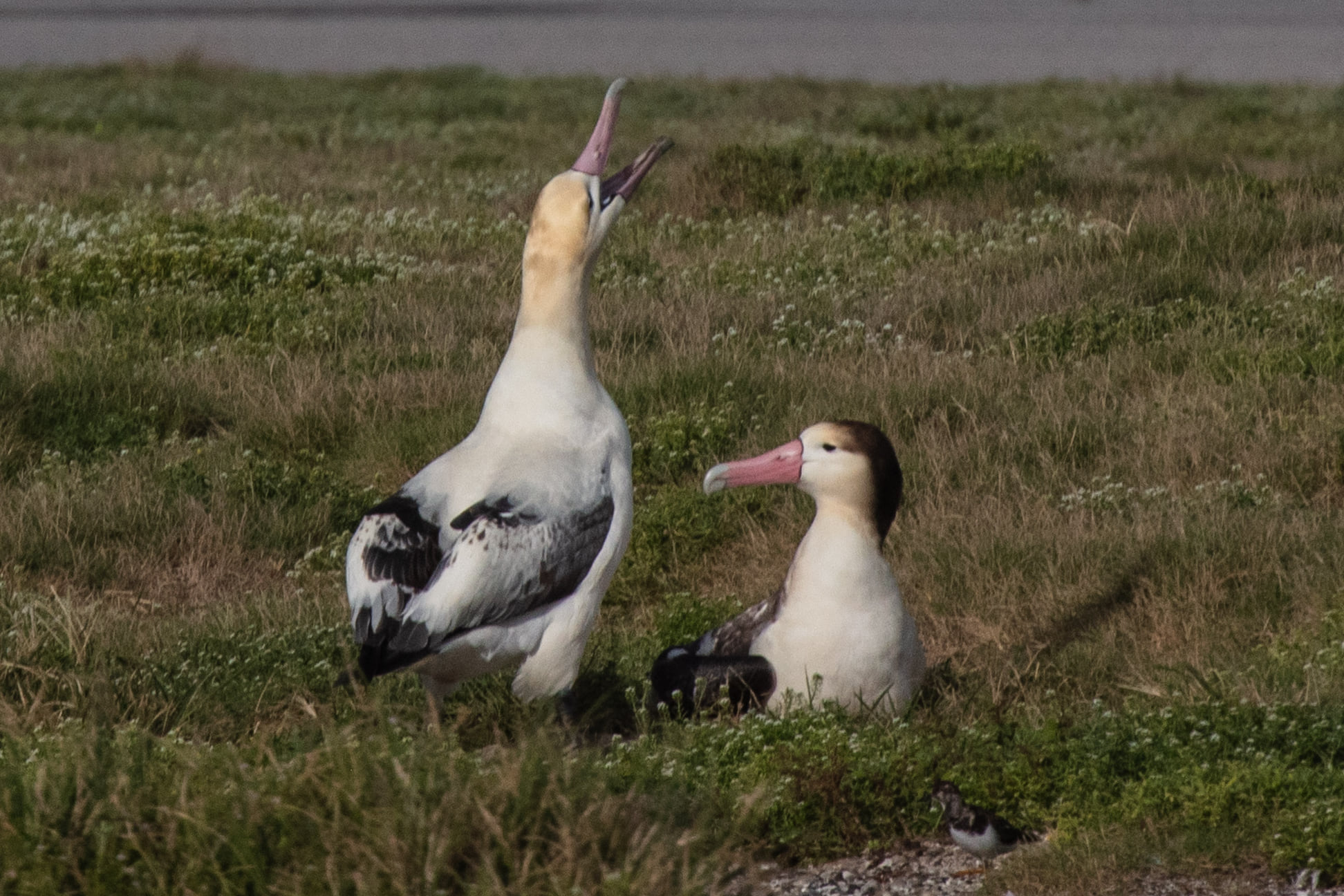 George (in more adult plumage) displays to his sitting mate, photographs by Jon Brack and Friends of Midway Atoll
A trail camera funded by the Friends of Midway Atoll will capture exchanges in between incubation stints.
John Cooper, ACAP information Officer, 07 December 2021