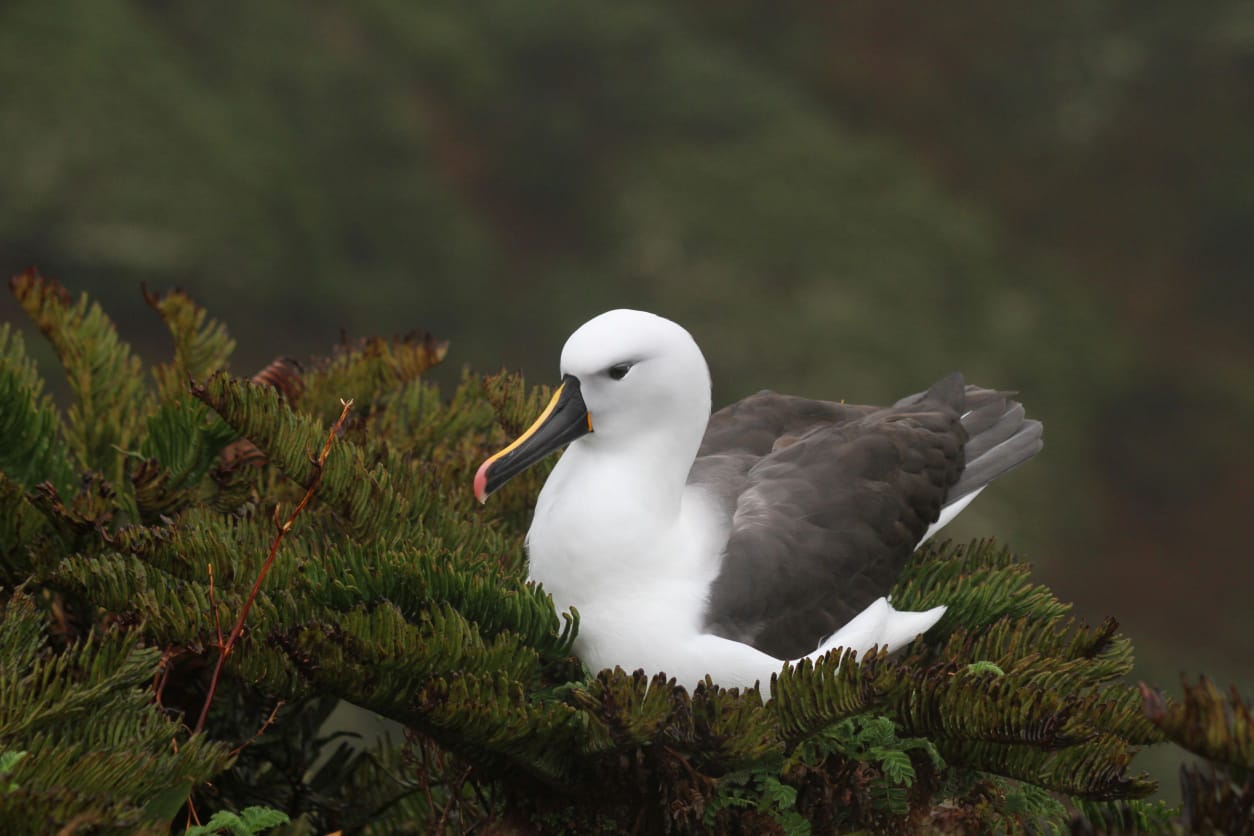 Second sighting: an Indian Yellow-nosed Albatross on Gough Island; photograph by Amy King
ACAP Latest News has previously reported on the first record of an Indian Yellow-nosed Albatross Thalassarche carteri (Endangered) on Gough Island in the South Atlantic, photographed ashore in January 2019.
Members of the Gough Island Research Programme based on the island have now made the second sighting on 17 September 2021 of an Indian Yellow-nosed Albatross as reported on the project's Facebook page. The vagrant albatross was seen and photographed in the same area where the first bird was observed, suggesting it could have been the same individual (noting that both birds were in adult plumage and that neither was banded). Indian Yellow-nosed Albatrosses breed only on islands in the southern Indian Ocean.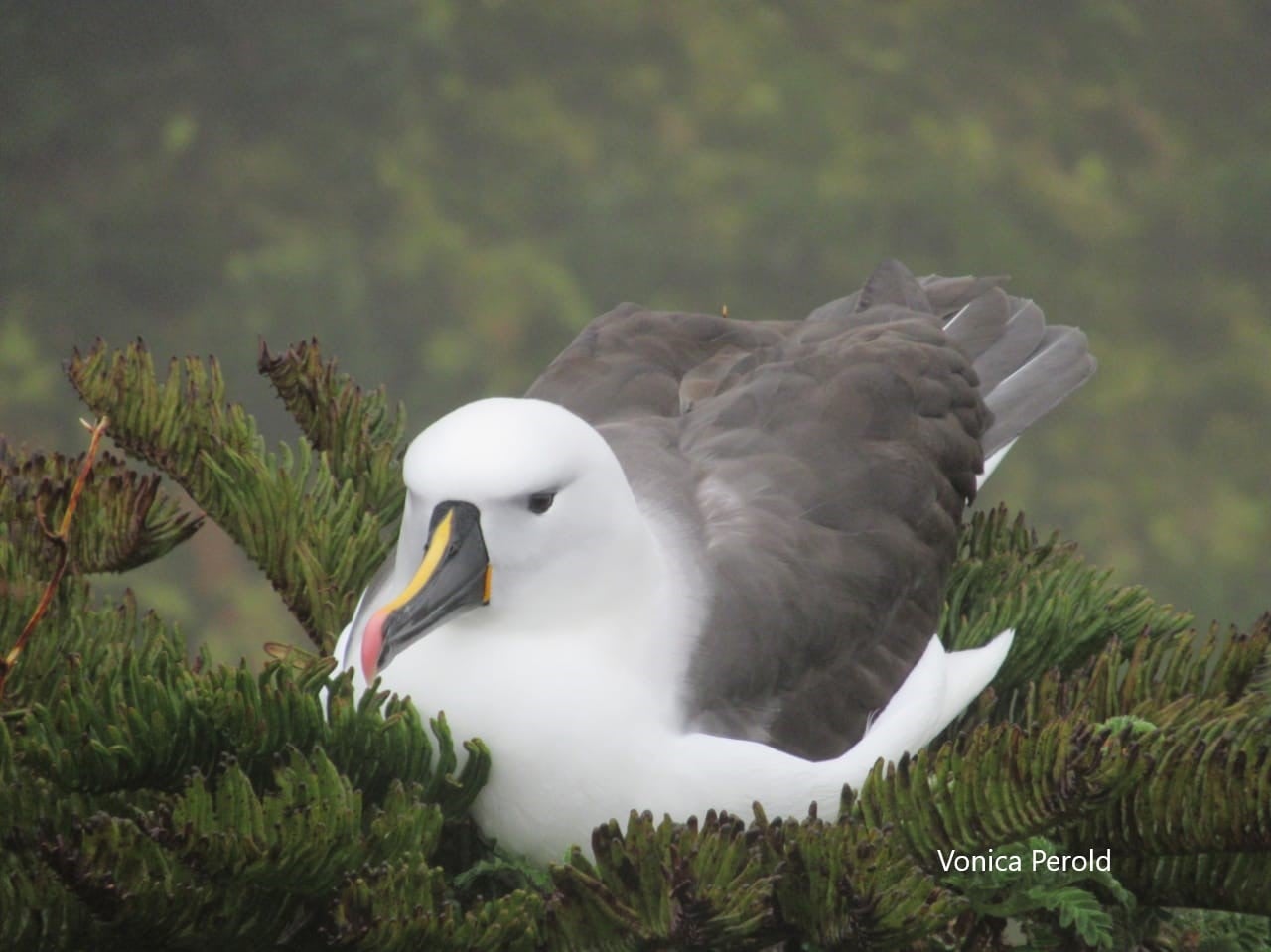 The second Indian Yellow-nosed Albatross on Gough; photograph by Vonica Perold
Read about the genetics of the two yellow-nosed albatross species here.
With thanks to Amy King and Vonica Perold, Gough Island Restoration Programme.
Reference:
Ryan, P.G., Dilley, B.J., Risi, M.M., Jones, C.W., Osborne, A., Schofield, A., Repetto, J. & Ratcliffe, N. 2019. Three new seabird species recorded at Tristan da Cunha archipelago. Seabird 32: 122-125.[click here].
John Cooper, ACAP Information Officer, 06 October 2021