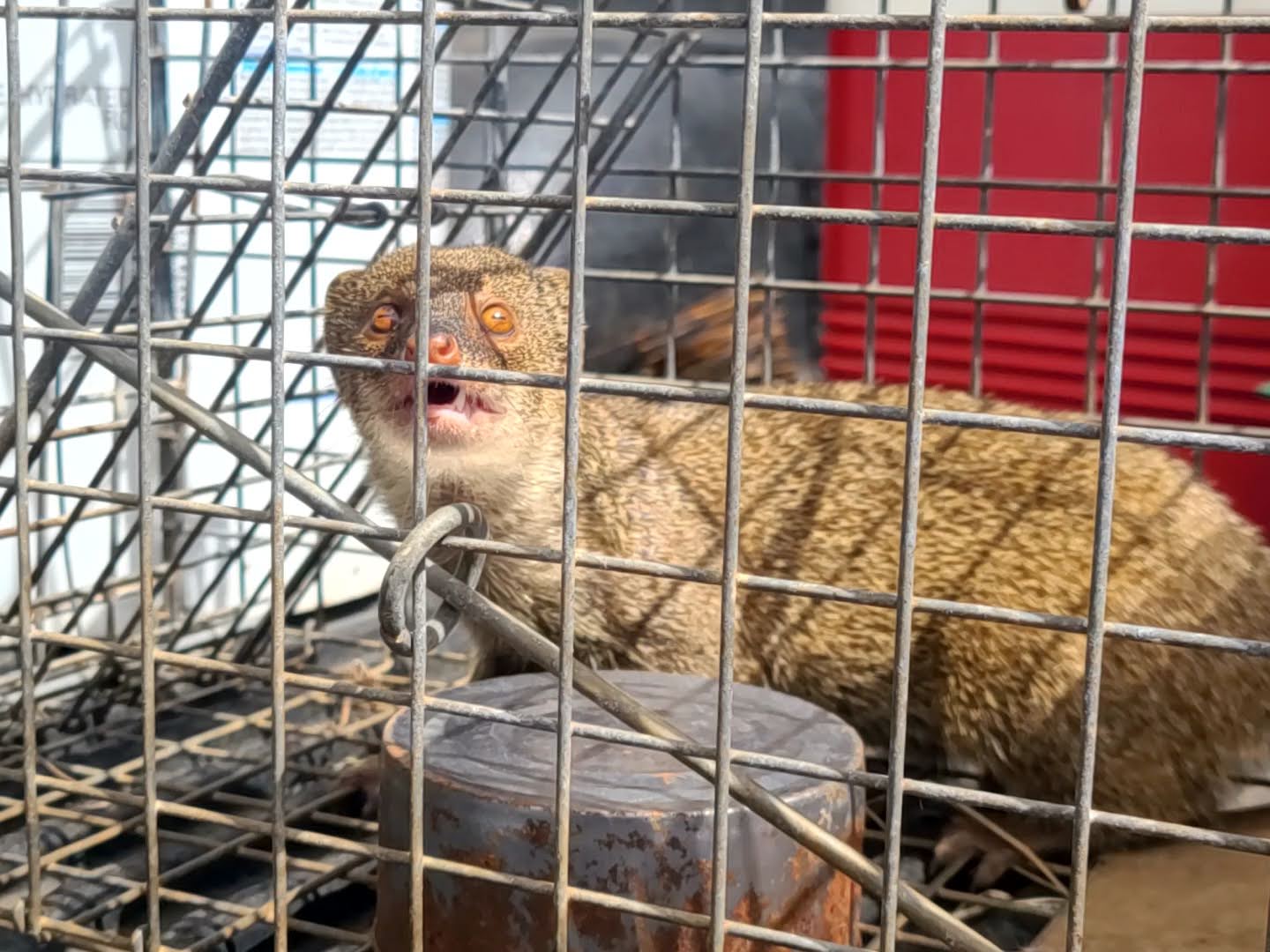 Kauai's sixth Small Indian Mongoose, live trapped on 05 May 2023, photograph from the Hawai'i Department of Health
The Hawaiian island of Kaua'i is home to important breeding populations of Endangered Hawaiian Petrels Pterodroma sandwichensis and Critically Endangered Newell's Shearwaters Puffinus newelli. On the island both seabird species are at risk to predation by feral cats and domestic pigs, but not as yet to mongooses.
Small Indian Mongooses Urva auropunctata were first introduced in 1883 to the main Hawaiian Islands from Jamaica (although native to Asia) to control rats in sugarcane fields. They are now widespread on the Big Island of Hawaii, Oahu, Maui and Molokai. Kauai so far remains free of an established population. However, at least six mongooses have been definitely recorded on Kauai over the last five decades as listed below (click here for more details). Five of the six have been live-trapped and then euthanized by the Hawai'i Department of Health – Vector Control Branch and the Kaua'i Invasive Species Committee after initial sightings. The most recent mongoose on Kauai was caught after a week from its initial sighting this month by deploying no less than 43 live traps. In addition, there have been hundreds of unconfirmed sightings on the island since 1968, raising concerns there could be a breeding population in existence. However, biological evidence for this is said to be scant, following an island-wide status review that also developed standard response protocols for sightings .
Definite Records
1976. Lactating female found dead along a road near Kalaheo
May 2012. Adult male captured near the Lihue Airport
June 2012. Captured near the Nawiliwili Harbour (click here)
October 2016. Captured at Lihue Airport
December 2021. Captured in Nawiliwili Harbour (click here)
April/May 2023. Captured in Nawiliwili Harbour (click here)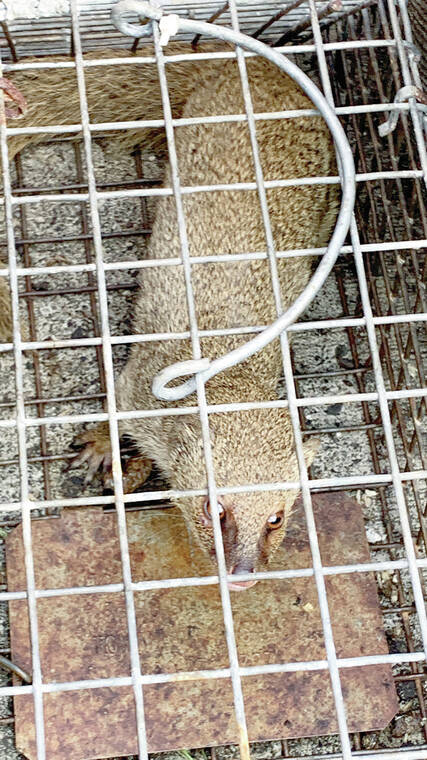 The fifth Small Indian Mongoose recorded on Kauai, 28 December 2012, photograph from the Hawaii Department of Agriculture
Read more here.
Reference:
Duffy, D. C. & Capece, P.I. 2014. Depredation of endangered burrowing seabirds in Hawai'i: management priorities. Marine Ornithology 42: 149-152. (click here)
Phillips, R.B. & Lucey, B.  2015? Kauai Mongoose Standard Operating Procedures to Conduct an Island-wide Status Assessment and Early Detection Rapid Response. [Kapaa: Kaua'i Invasive Species Committee]. 24 pp.
John Cooper, Emeritus Information Officer, Agreement on the Conservation of Albatrosses and Petrels, 31 May 2023