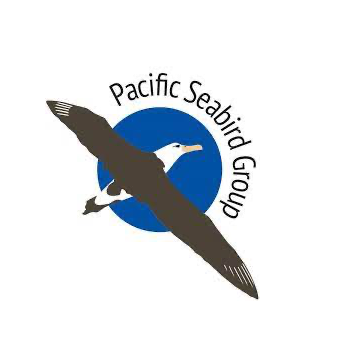 The Pacific Seabird Group (PSG) has announced "Faces of Seabird Conservation" as the theme for its 51stAnnual Meeting being held in Seattle, Washington, United States, 21-23 February 2024. 
The theme has been chosen by PSG to shine, "a spotlight on the humans that love seabirds". PSG have put a call-out for the public to get involved and draw attention to a seabird scientist they feel has flown under the radar, announcing on their Instagram page:
"Do you have a favorite established or aspiring seabird scientist you'd like everyone to know more about? How about a dedicated volunteer, logistics coordinator, or local community member who goes the extra mile for seabirds but has never attended a PSG meeting? Or maybe you're teaching (or raising) a seabird enthusiast? Grab a camera, ask them a few questions, and send us a Faces of Seabird Conservation profile telling us who they are!"
Submissions for Symposia, Special Paper Sessions, and Workshops are also being accepted as are nominations for two awards to be conferred at the meeting.
All information about the meeting can be found at the Pacific Seabird Group's meeting page on the website, here.
05 July 2024