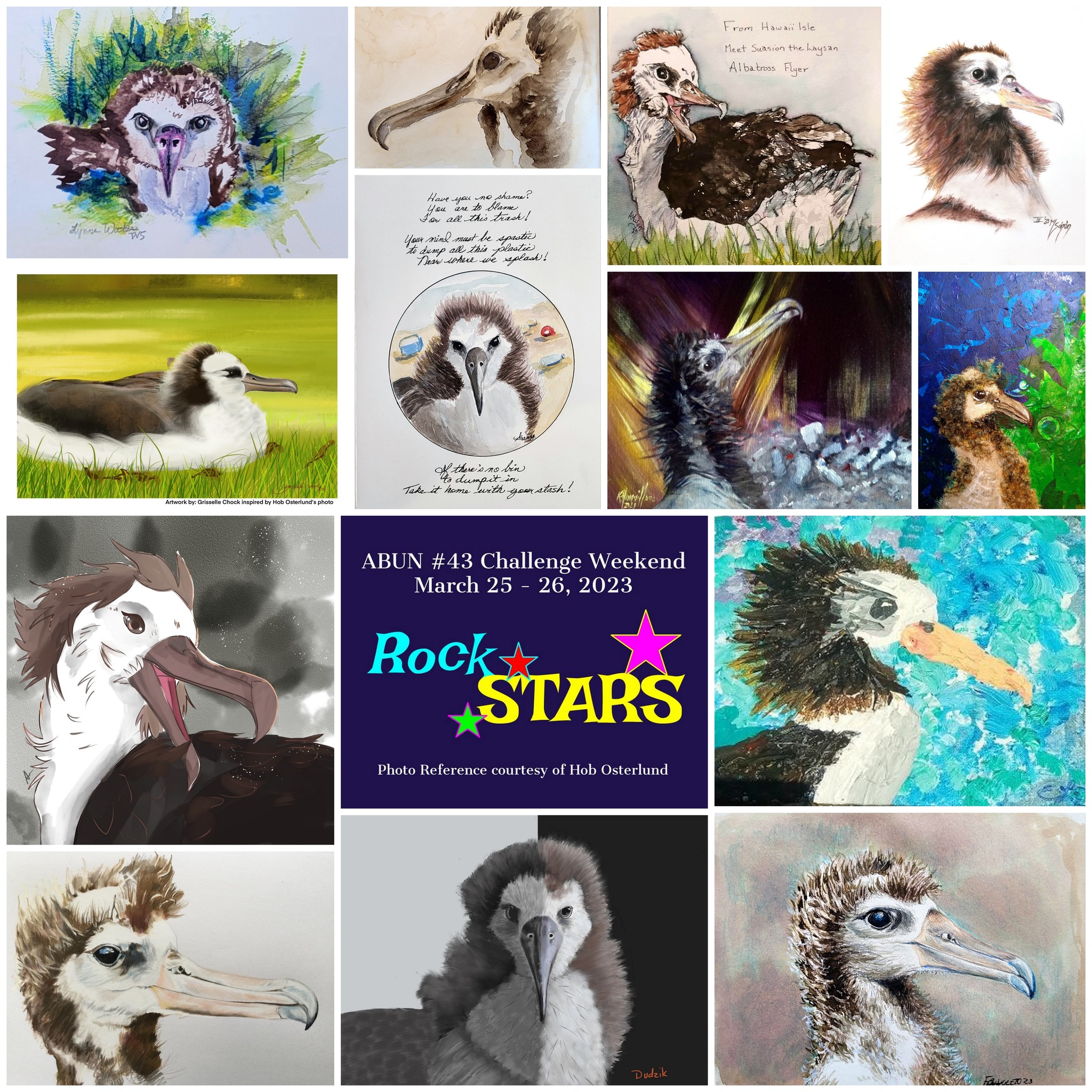 The Rock Stars Weekend Challenge
Artists and Biologists for Nature (ABUN) has contributed to the conservation of ACAP-listed species every year since 2020 by running an annual project where contributing artists produced artworks to mark World Albatross Day on 19 June. In the first three years some 500 artworks illustrating all 31 ACAP-listed albatrosses and petrels have been created, using photos made available by ACAP supporters to act as inspiration. This year's project, ABUN's 43rd, which has been running from January to March, has been in support of the World Albatross Day theme for 2023 of "Plastic Pollution". It has resulted in stunning artworks, which will be used by ACAP to support 'WAD2023' over the next three months, until the actual day on 19 June. To get a the taste of what is to come, look at artworks ona pollution theme produced this year by just two ABUN artists, Apple Resonance and Snah. The many others may be viewed in the growing collection in an ACAP Facebook album.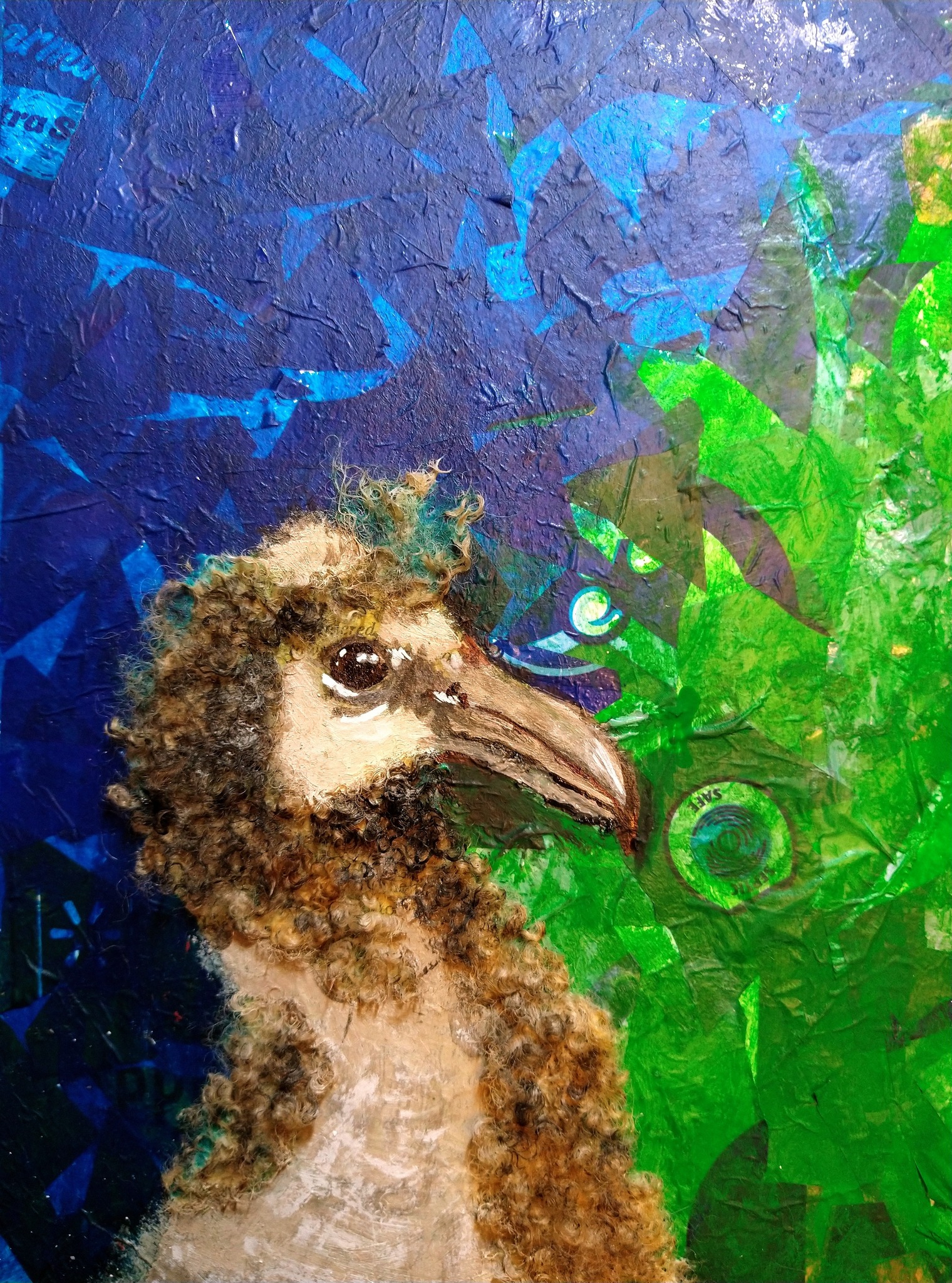 One of the 13. Mixed media painting by Diana Andersen, who writes "This is rather symbolic as the first layer is pieces of plastic bags that the mother will try to feed her chick because she thinks it is food. The second layer is an old book page, the third layer is lama wool and rest is acrylic paint", after a photograph by Hob Osterlund
To end another successful project #43 ABUN Co-founder Kitty Harvill and Administrator Marion Schön issued a challenge. For just one weekend this month 12 contributing artists took on the task to paint from photographs of Laysan Albatross Phoebastria immutabilis chicks losing their down prior to fledging that were taken and kindly made available by Hob Osterlund of the Kaua'i Albatross Network. Thirteen artworks were submitted, as shown above in the collage.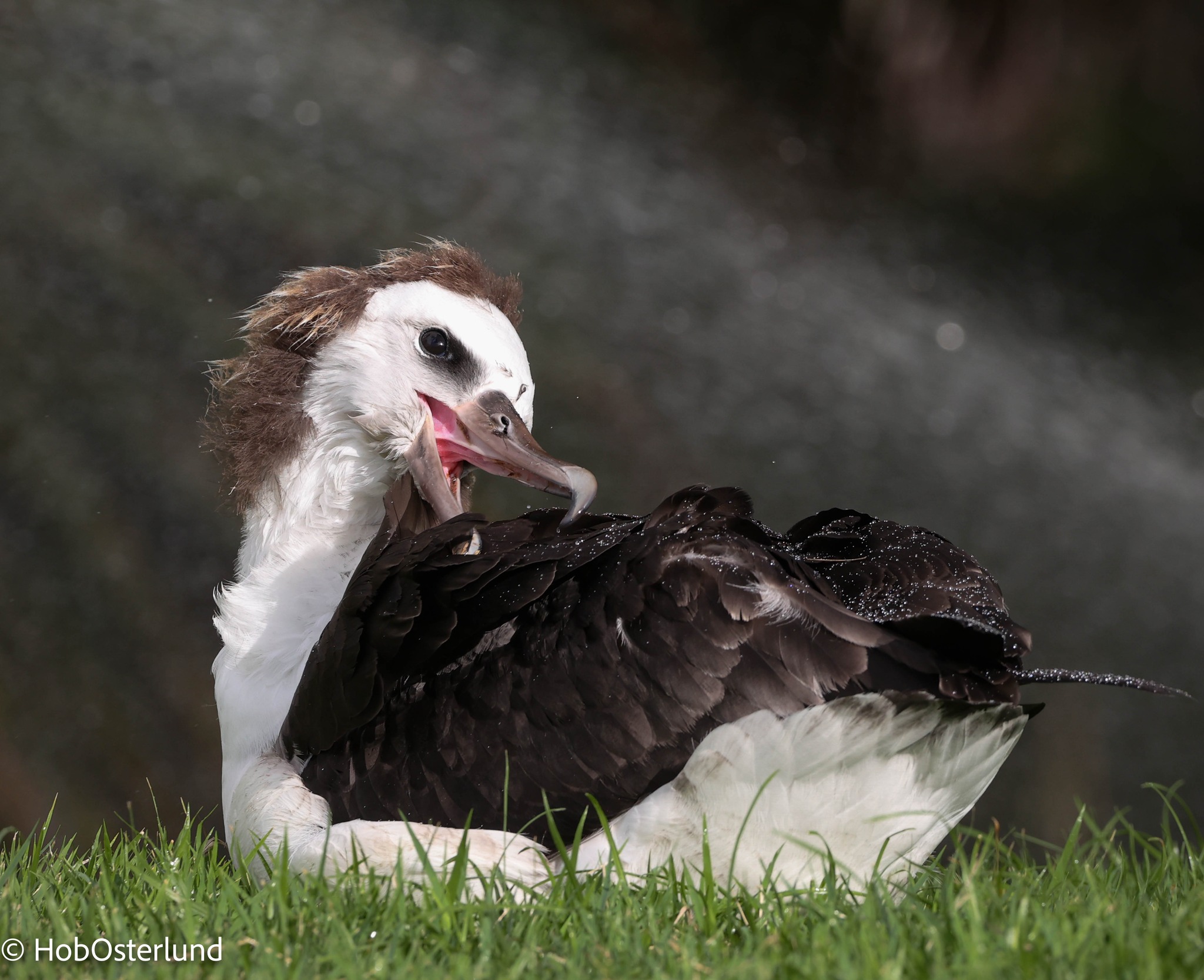 Close to fledging, this Laysan Albatross chick preens its new feathers, photograph by Hob Osterlund
As Kitty Harvill writes "A big shout-out to Hob Osterlund, whose love of and dedication to Kauai's Laysan Albtrosses shine in each of her amazing photos." ACAP heartily agrees with this sentiment and also thanks all the ABUN artists who contributed to the challenge: Diana L Andersen, Flávia F. Barreto, Grisselle Chock, Diane Dudzik, Lynne Waters Griffey, Kitty Harvill, Ellyn Bousman Lentz, Anne Lyon, Virginia Nicol, Alejandra Piro, Marion Schön and Shary Page Weckwerth (with two artworks).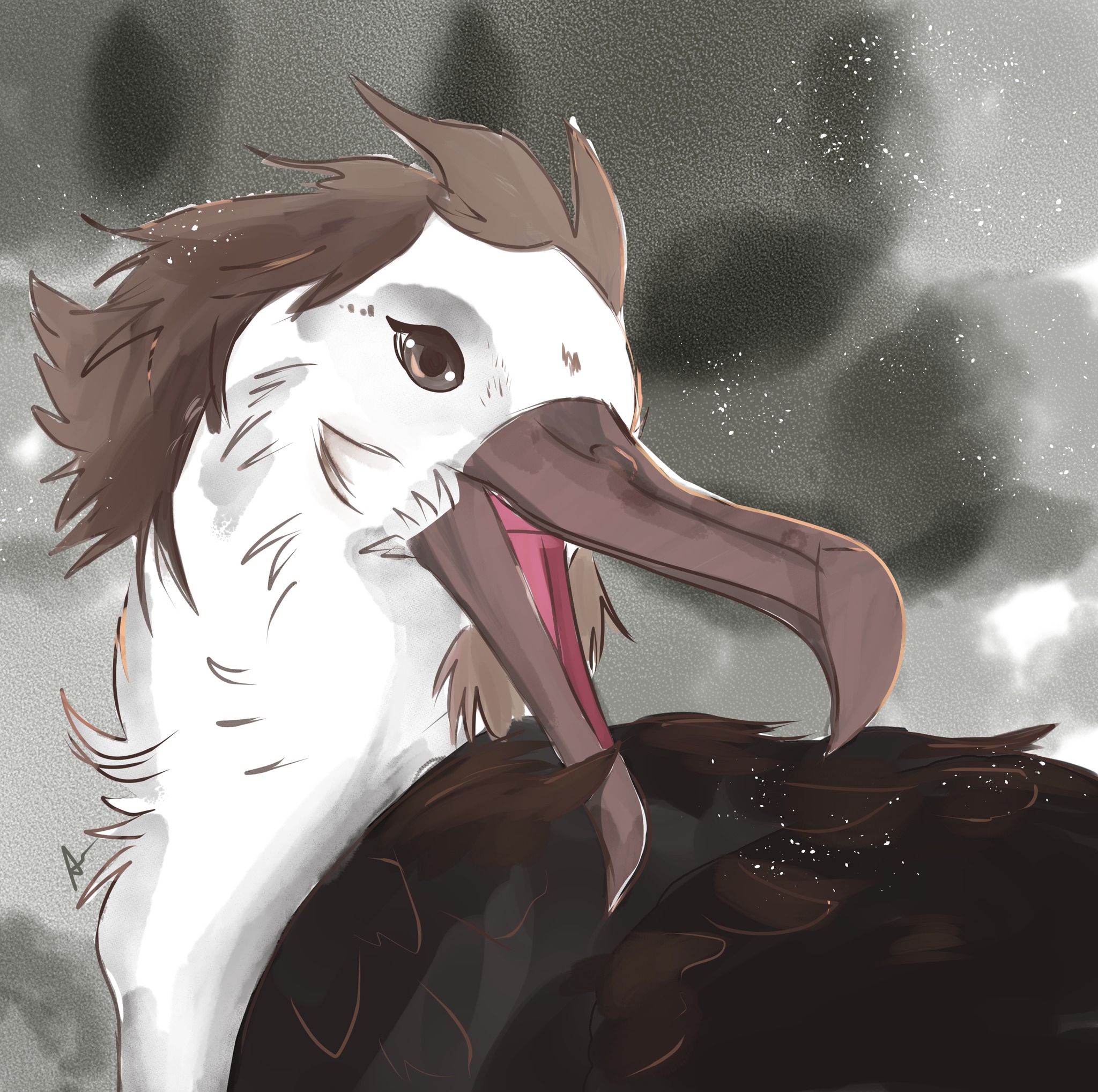 Described as a "quick doodle in Clip Studio Paint" by Alejandra Piro, after the photograph above by Hob Osterlund
John Cooper, Emeritus Information Officer, Agreement on the Conservation of Albatrosses and Petrels, 30 March 2023