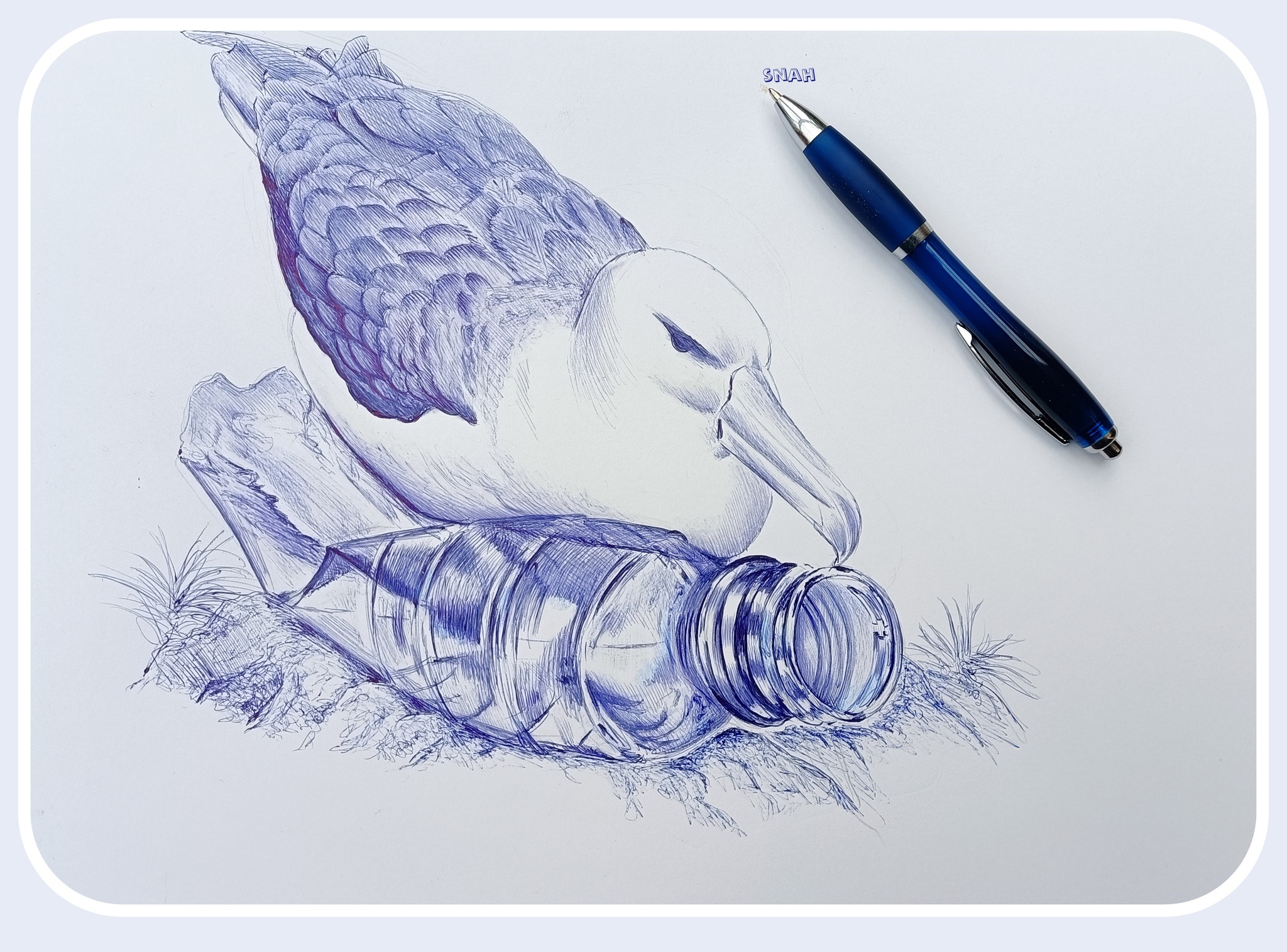 Black-browed Albatross on Marion Island by Snah, after a photograph by Kim Stevens, with a disposable plastic bottle
A ballpoint pen artist, who goes under the pseudonym Snah, has created the first artworks for ABUN Project #43 "Plastic Pollution" in support of this year's World Albatross Day. The project, which will run until 31 March, is the fourth collaboration between ACAP and Artists and Biologists Unite for Nature in support of World Albatross Day on 19 June.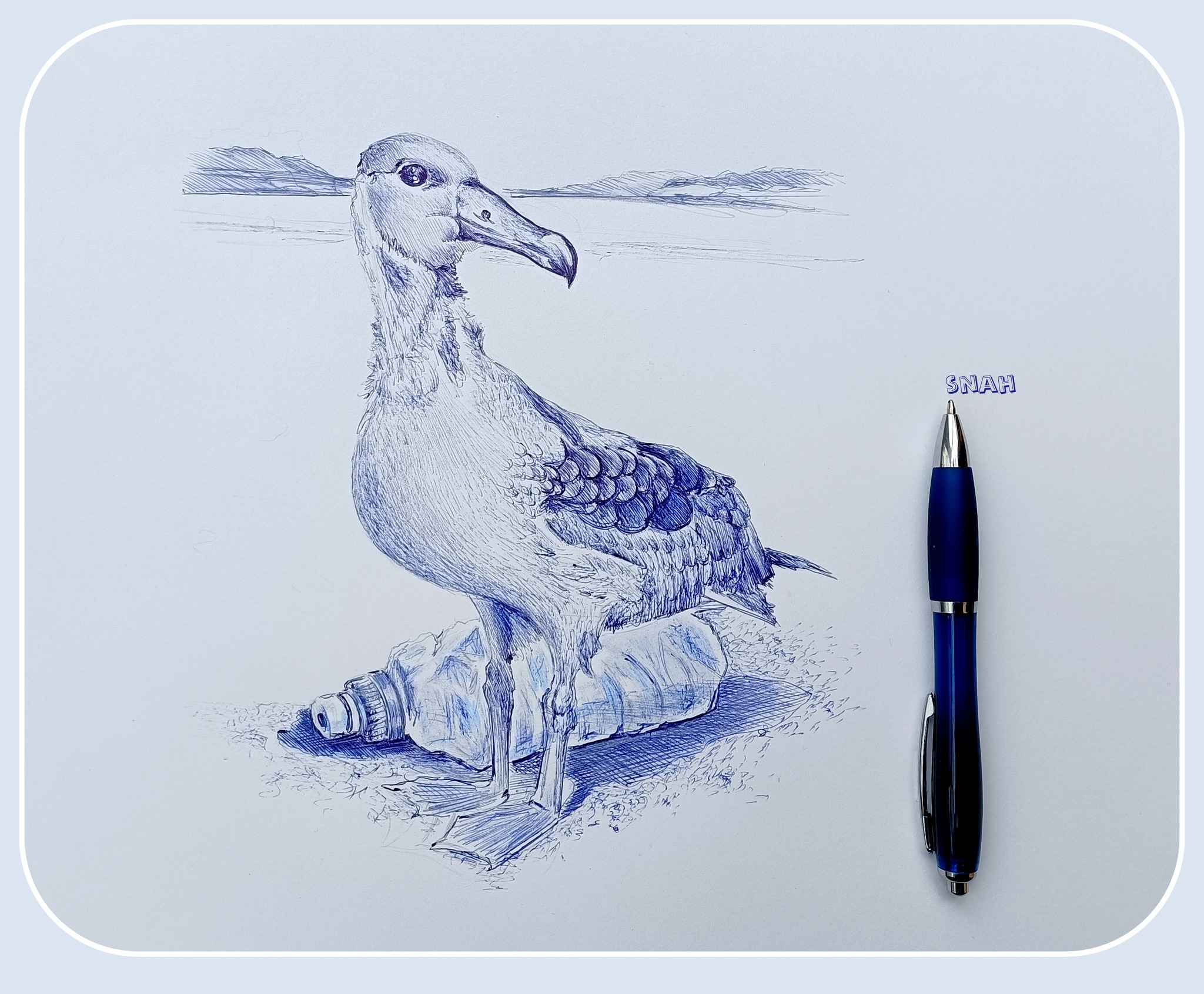 A Black-footed Albatross by Snah, after a photograph by Cynthia Vanderlip taken on Kure Atoll, stands next to a washed-up plastic bottle
Snah writes to ACAP Latest News: "I live in Germany in a little town near Hanover. I have been painting with a ballpoint pen for the last three years. I haven't had any professional training. I also work with aquarell, pastel chalk, airbrush, charcoal and acrylic. But I now prefer to use ballpoint pens, because I can use them while sitting on my sofa."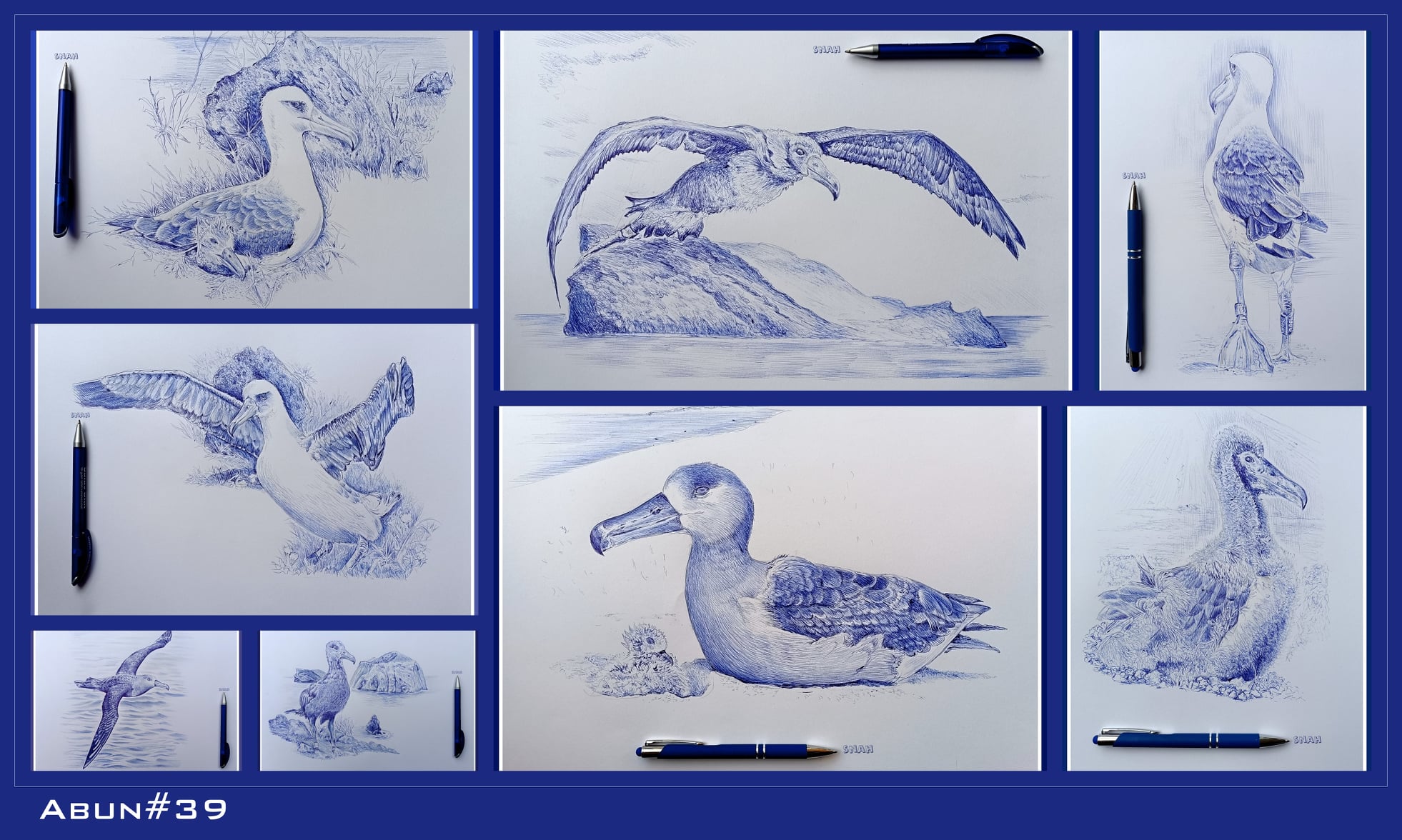 A collage of Black-footed and Laysan Albatrosses by Snah for 'WAD2022'
Snah also produced ballpoint pen artwork to help illustrate last year's World Albatross Day, with its theme of Climate Change.
Thanks Snah!
John Cooper, Emeritus Information Officer, Agreement on the Conservation of Albatrosses and Petrels, 10 January 2023