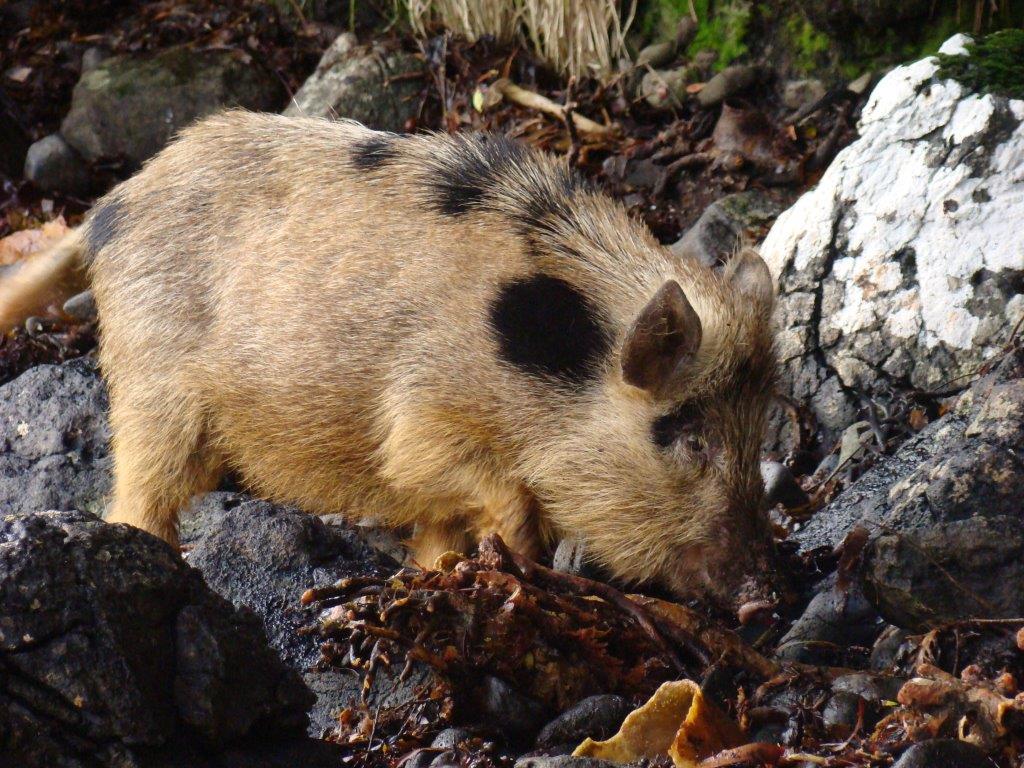 Feral pigs on Auckland Island can kill White-capped Albatross Thalassarche steadi chicks, photograph by Pete McClelland
The Maukahuka Pest Free Auckland Island project has been halted by New Zealand's Department of Conservation until further funding can be secured. However, the project will still complete the feasibility study and draft operational plans this year for the eradication of the island's feral pigs and cats and House Mice (click here).
The COVID-19 pandemic has largely stopped international travel round the world and New Zealand is no exception to this, with no incoming tourists. This will affect income for the eradication project from the International Visitor Conservation and Tourism Levy. In addition, half the project's funding is expected to come from donors, some of whom will be struggling financially, leading to the decision by the Department of Conservation to call a pause.
This setback, not the only one, has come in the year when the inaugural World Albatross Day on 19 June had the theme "Eradicating Island Pests". Earlier, both the Gough Island and Midway Atoll mouse eradication projects were postponed until at least next year due to travel restrictions as a consequence of the pandemic. On South Africa's sub-Antarctic Marion Island all field work has been halted due to virus concerns, causing a break in decades-long monitoring of the island's albatrosses and giant petrels. Planning and fund-raising towards eradicating Marion's mice over the next few years is also likely to be slowed. Back in New Zealand field work on nominate Antipodean Albatrosses Diomedea a. antipodensis on Antipodes Island came to a premature halt when the field team was evacuated early.
With the chance of field work and eradication projects getting going again on albatross islands next year perhaps 'WAD2021' needs to repeat the inaugural theme?