UPDATE: Seven Black Petrel chicks were banded within the sanctuary this year according to the online HARATUA May at Glenfern Sanctuary newsletter: " We have several takoketai [Black Petrel] burrows within the sanctuary and final burrow checks in May found seven healthy chicks ready to fledge. We were lucky to get the help of Nikki McArthur and Samantha Ray (pictured) from Wildlife Management International who helped band the young birds."
Read an earlier posting in ALN on the effects of a storm within the Glenfern Sanctuary.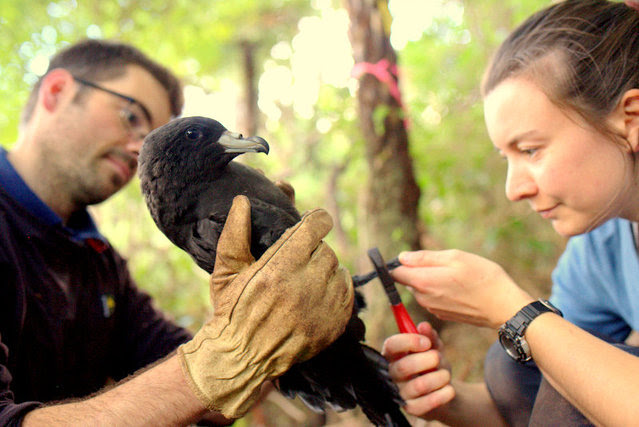 The ACAP-listed and globally and nationally Vulnerable Black Petrel Procellaria parkinsoni was first recorded breeding in the mid 1990s within the Glenfern Sanctuary, an Auckland Council Regional Park since 2016, on New Zealand's Great Barrier Island.
Situated on the island's west-coast Kotuku Peninsula, the 83-ha sanctuary falls within a 240-ha fenced area. The 2.1-km predator-proof fence, built in 2008 and extended in 2010, is largely effective in keeping out introduced mammals such as feral cats, dogs and pigs from the peninsula, although at low tide cats occasionally gain access around either end of the fence where it reaches the sea. Since 1994 Black Rats, Pacific Rats (Kiore) and a small number of House Mice have been controlled with a current network of up to 1560 rat traps and the regular use of tracking cards to detect rodent presence on the peninsula. In 2009 two aerial bait drops from a helicopter using Brodifacoum eliminated European Rabbits on the peninsula within the fence. Econode SmartTraps targeting feral cats are set all year round. This season three cats have been trapped within the sanctuary. Two pest-detection dogs are also utilized.
Within the fenced area on the peninsula there are 88 known seabird burrows, at least 27 made by Black Petrels, with 13 of them currently occupied. More burrows may exist. Sarah Matthew of the Glenfern Sanctuary writes to ACAP Latest News "we are in the process of increasing our monitoring to get a better understanding of breeding success. To date monitoring efforts have been [on] locating new burrows and checking for occupancy. This year we will visit all burrows three times to help us understand how many chicks fledge successfully." Cook's Petrel Pterodroma cookii (globally Vulnerable) also breed within the sanctuary.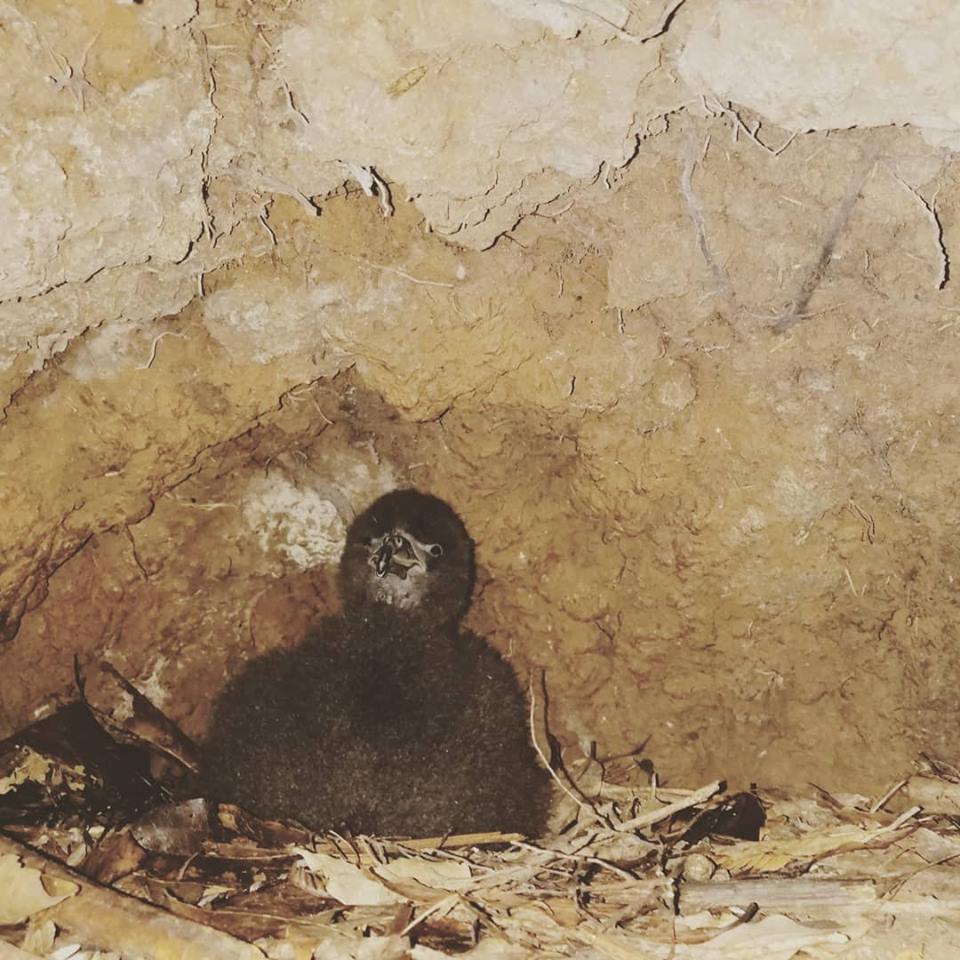 A Black Petrel chick in its burrow within the Glenfern Sanctuary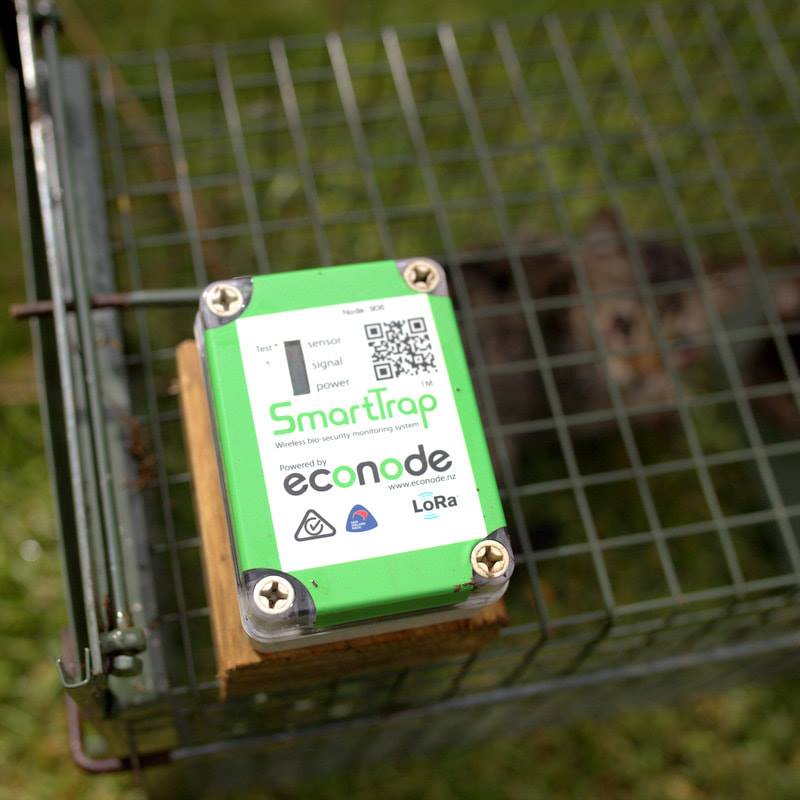 An Econode SmartTrap
Photographs from the Glenfern Sanctuary
Elsewhere on Great Barrier Island the Black Petrel breeds in numbers around the summit of Mount Hobson, as well as on nearby Little Barrier Island (click here).
The Glenfern Sanctuary is open to the public during daylight hours with access via a 2-km track through woodland with guided tours available. Read more about the sanctuary and its activities in its online monthly newsletter.
With thanks to Sarah Matthew, Glenfern Sanctuary for information and photographs
John Cooper, ACAP Information Officer, 24 April 2019, updated 02 May & 02 June 2019