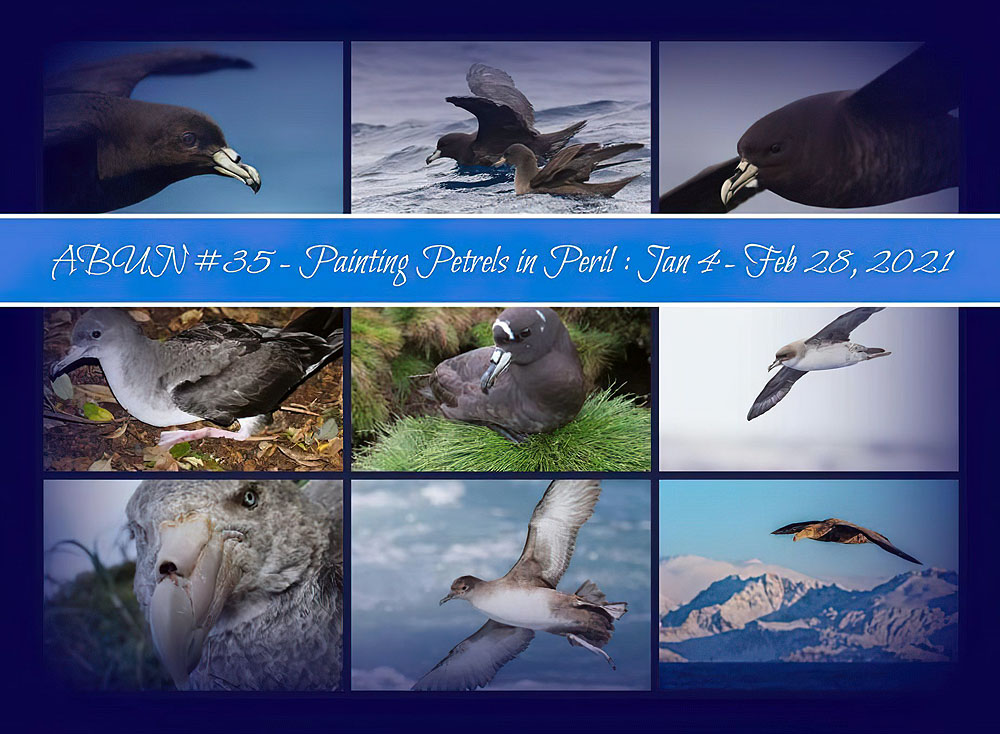 In 2019 the Agreement on the Conservation of Albatrosses and Petrels declared that a conservation crisis continues to be faced by its 31 listed species, with thousands of albatrosses, petrels and shearwaters dying every year as a result of fisheries operations. To increase awareness of this crisis ACAP inaugurated a World Albatross Day, to be held annually on 19 June. In early 2020 Artists and Biologists Unite for Nature (ABUN) artists produced artworks illustrating the 22 albatross species that were used to support 'WAD2020'.
This year as a separate exercise to this year's planned World Albatross Day activities, which will once more be centred on albatrosses, ACAP has asked ABUN to paint the nine ACAP-listed petrels and shearwaters*. ABUN Project #35: Painting Petrels in Peril starts today and will run for two months to the end of February. As in 2020 ACAP will be hugely grateful for the support it continues to receive from the ABUN artists and will use the artworks to illustrate website posts, to make freely downloadable high-quality posters and for other ACAP products.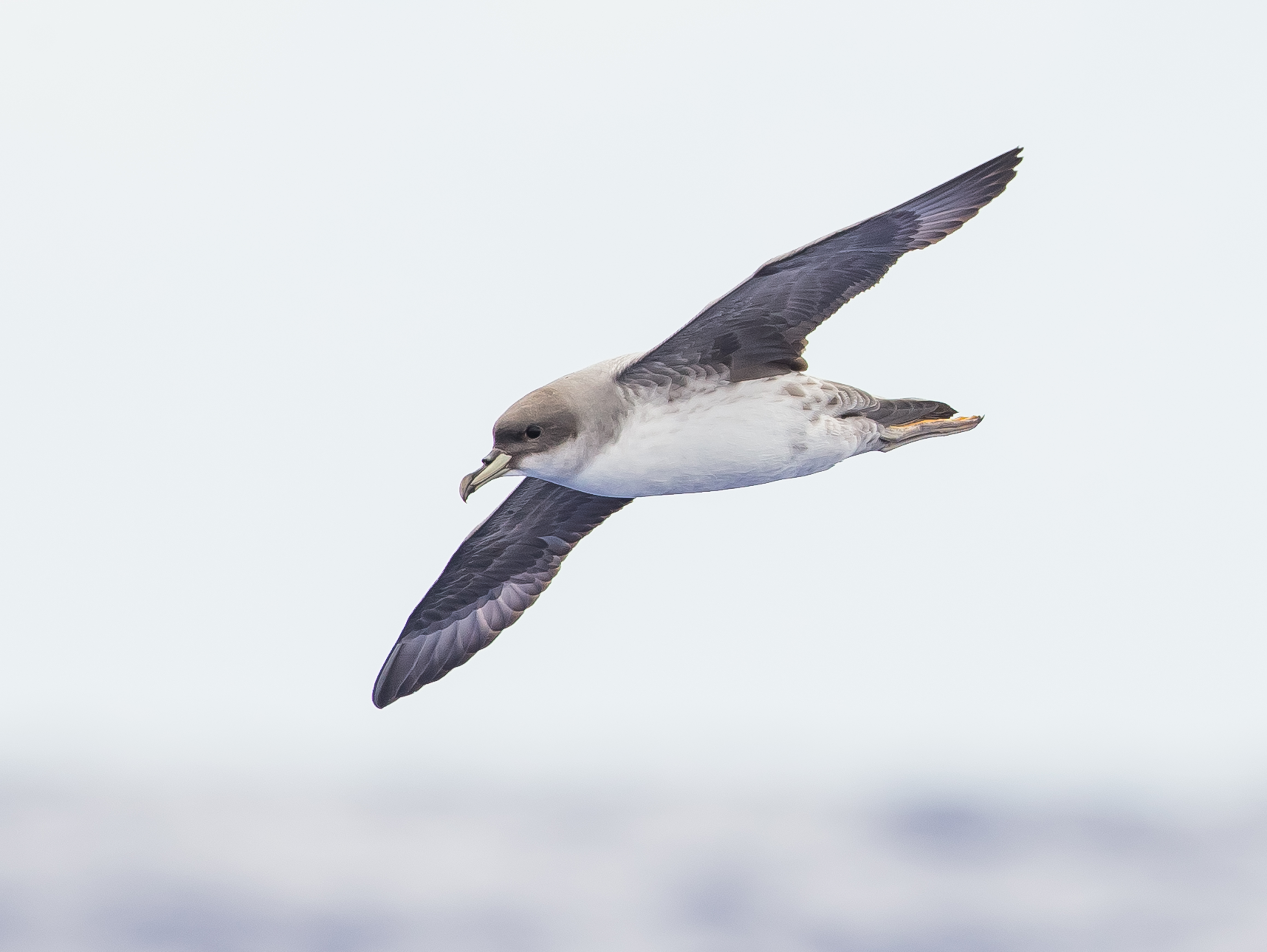 To be painted soon? A Grey Petrel Procellaria cinerea, Rapa Island, French Polynesia, photograph by Hadoram Shirihai
With thanks to ABUN founder Kitty Harvill and all those who have made their photographs available to inspire the artists.
John Cooper, ACAP Information Officer, 4 January 2021
*Southern Giant Petrel, Northern Giant Petrel, Spectacled Petrel, Grey Petrel, Black Petrel, Westland Petrel, White-chinned Petrel, Pink-footed Shearwater, Balearic Shearwater.