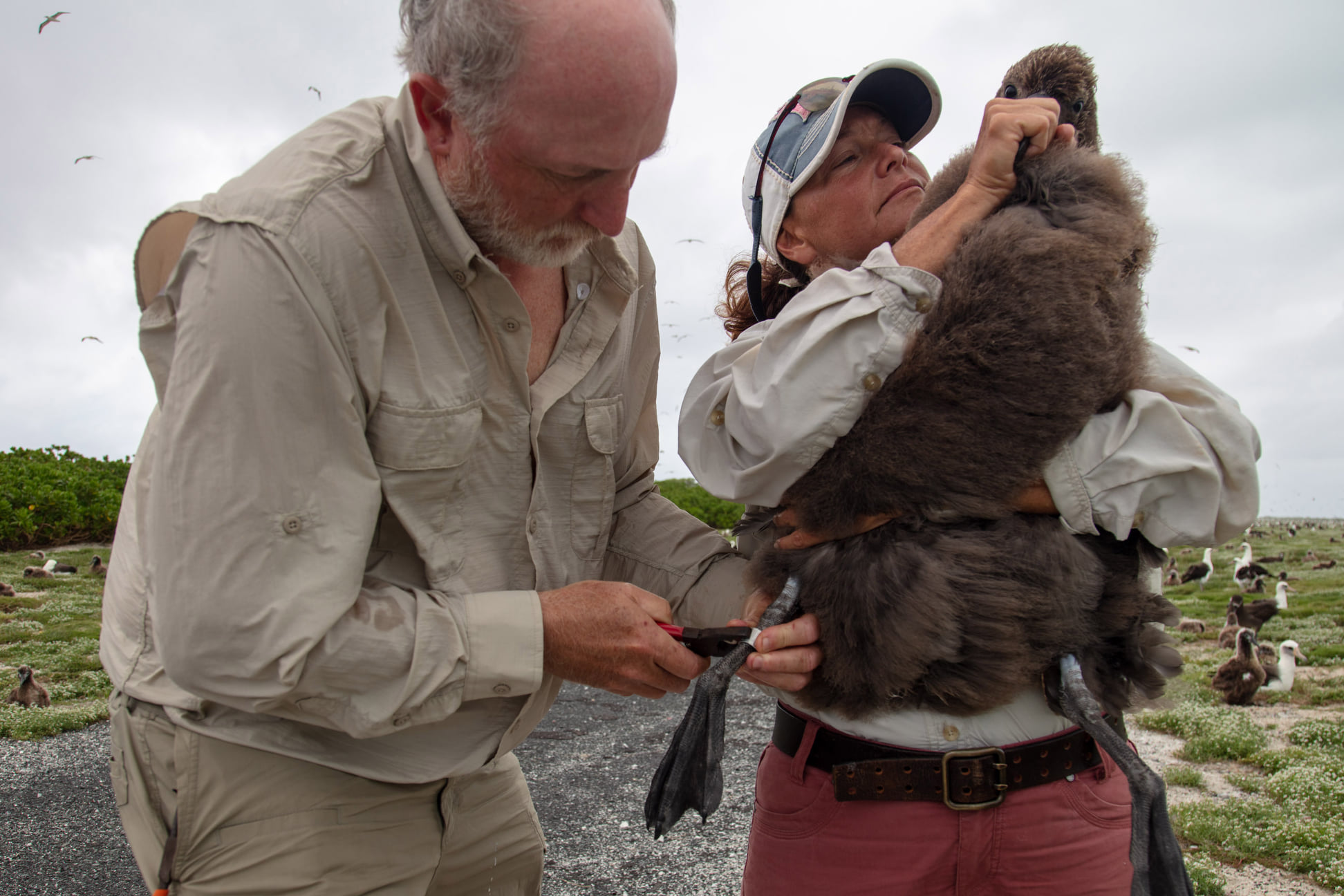 The Short-tailed Albatross chick gets its bands from Jon Plissner and Chris Forster
George and Geraldine make up the sole pair of Vulnerable Short-tailed Albatrosses Diomedea albatrus that breed on Midway Atoll's Sand Island. They commenced breeding on the island in 2018 after first meeting up on the island in 2016 and have attempted breeding every year since. Their third chick, which was thought to have hatched on 1 January has grown to a size when it could be banded with metal and colour bands as reported recently by the Friends of Midway Atoll National Wildlife Refuge on its Facebook page.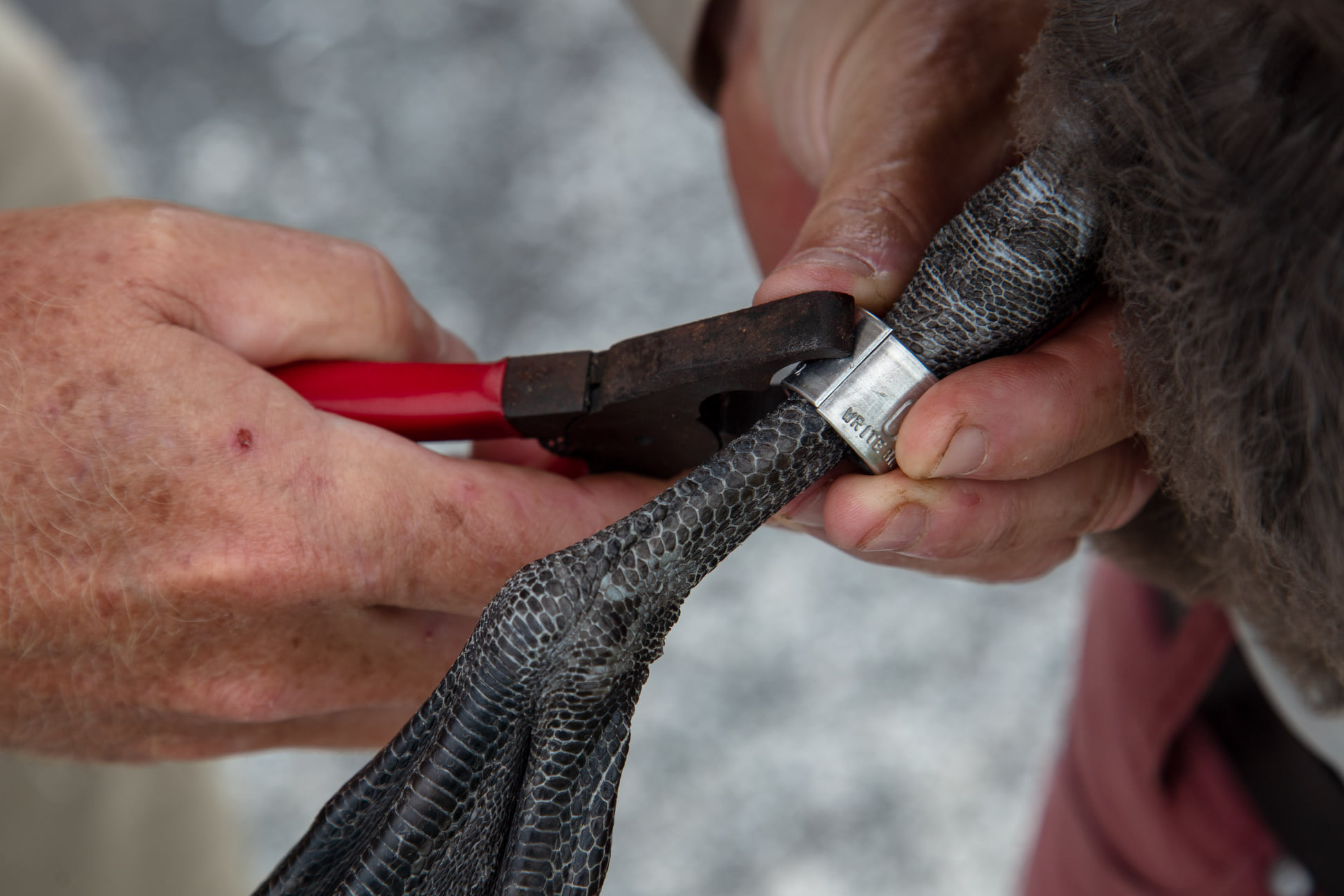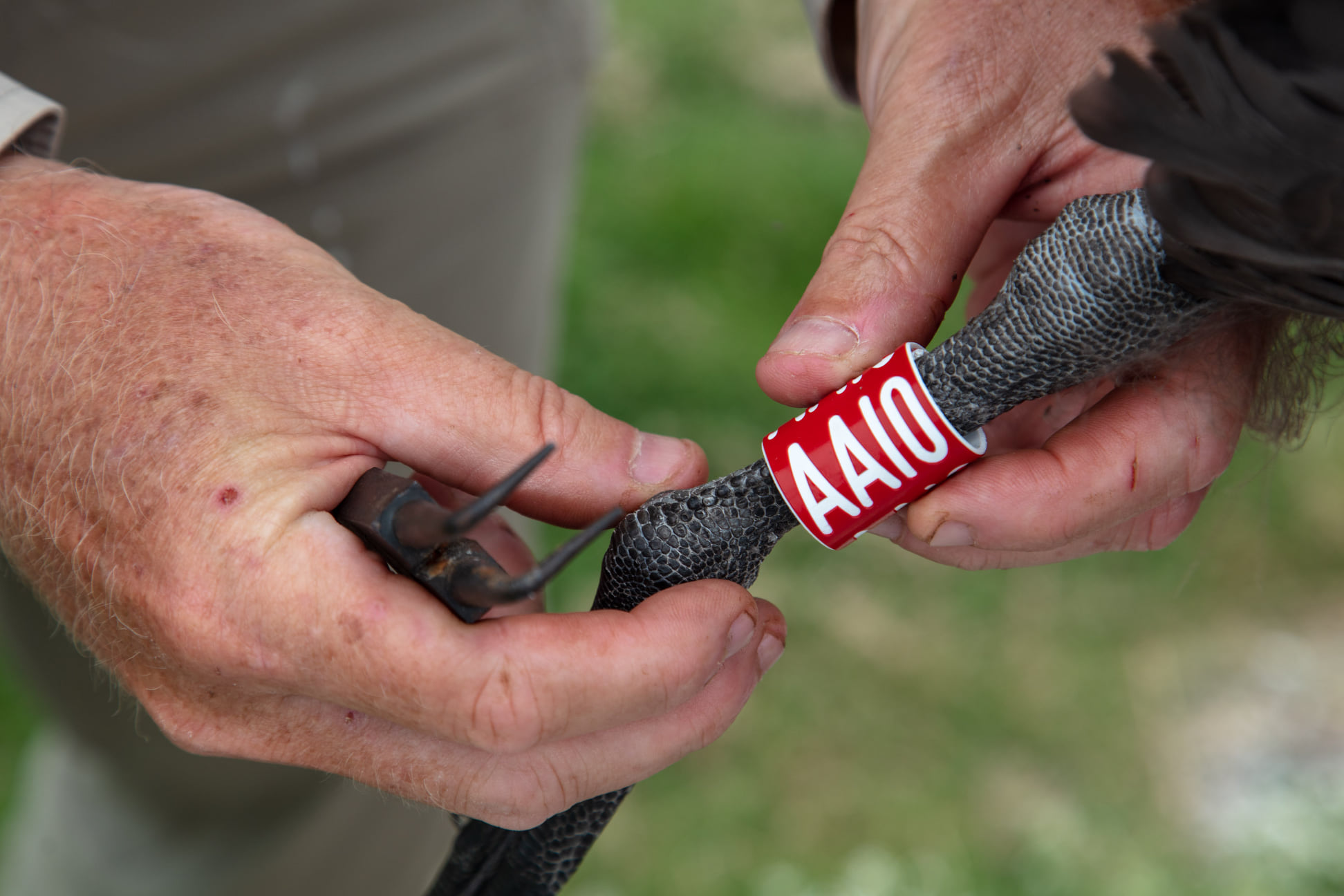 On go the metal and colour (Red AA10) bands, photographs by Jon Brack
"The 2021 Short-tailed Albatross chick on Midway Atoll within the Papahānaumokuākea Marine National Monument is now banded! Last week, FWS biologist Jon Plissner decided that it was time to band the chick because its leg was now big enough to handle the numbered metal and aux [colour] bands that it will wear when we expect it will be able to take flight out to sea in about a month. These bands will help this bird be identifiable as it matures to adulthood and hopefully has offspring of its own some day. The chick is already surprisingly huge, larger than an adult Laysan Albatross and still mostly fluffy in its down plumage. Adult Short-tailed Albatrosses weigh about twice as much as an adult Laysan."
John Cooper, ACAP Information Officer, 01 May 2021