UPDATE
Registration has opened today (01 January 2020)

During the 11th Meeting of ACAP's Advisory Committee meeting in Brazil this week, delegates and observers were informed of upcoming conferences of relevance to seabird biology and conservation. The Australian Delegation reported on the intention to host a two-day conference on sub-Antarctic islands, homes to many ACAP-listed species, next year. Details follow.
The Tasmanian Government of Australia will join with the New Zealand Department of Conservation to host the Fourth International Forum on the sub-Antarctic in Hobart, Tasmania over 29-30 July 2020.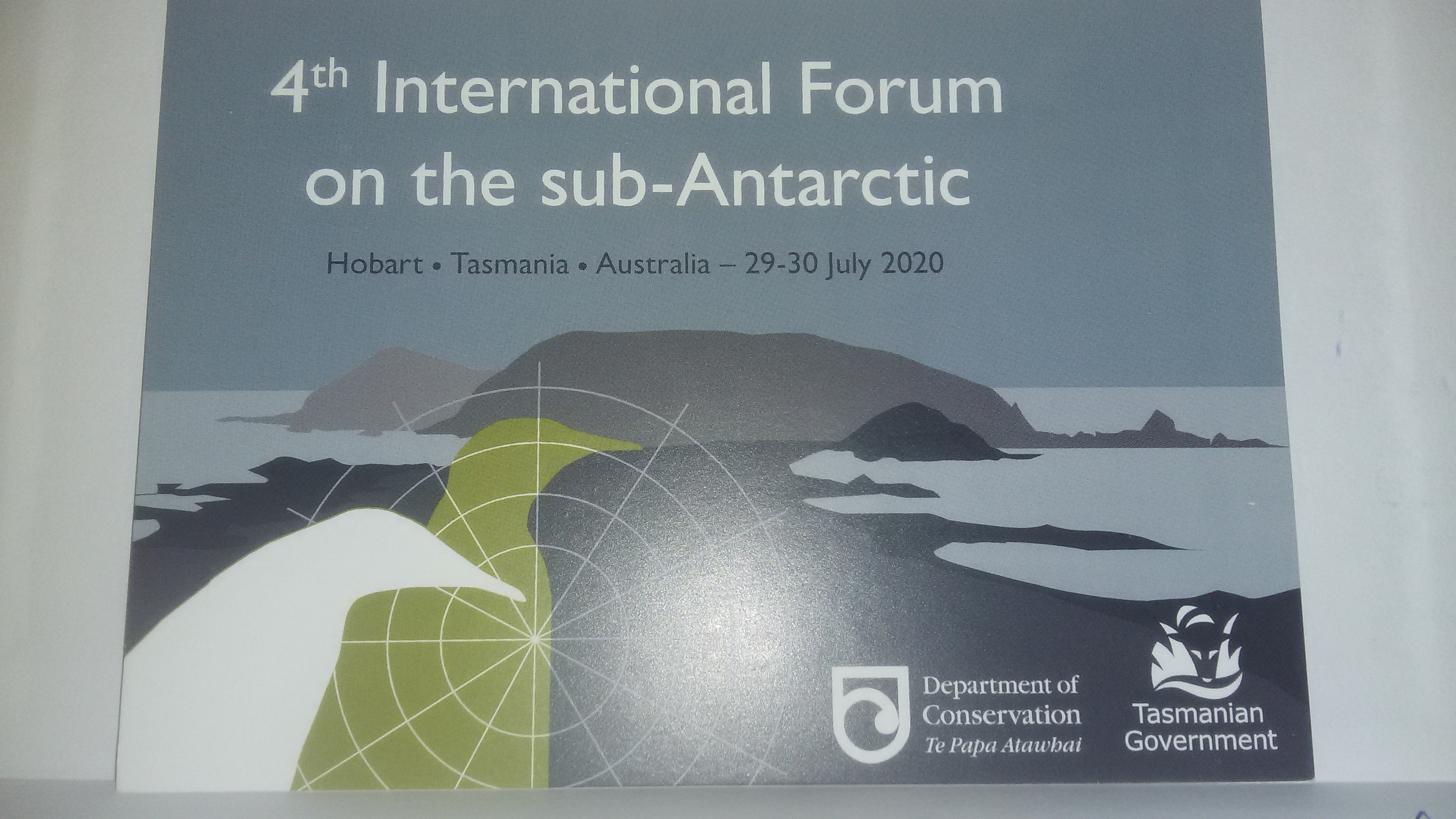 "The Forum will be multidisciplinary, interactive and inclusive, encouraging discussion of the common challenges and pressures that face the sub-Antarctic. It will bring together all those passionate about the sub-Antarctic - scientists, tourism operators, fishers, land managers, heritage experts and policy makers - to share knowledge and experience, explore connections and develop partnerships for a collective future."
Within the overarching themes of policy, management and science, the Forum will include sessions on climate, conservation, biosecurity, geoscience, tourism, fishing, heritage connectivity, and management challenges.
Immediately after the Sub-Antarctic Forum, Hobart will host the 2020 Scientific Committee on Antarctic Research (SCAR) Open Science Conference and the SCAR Delegates Meeting. Click here for SCAR's first pre-conference circular.
For more information on the Sub-Antarctic Forum contact This email address is being protected from spambots. You need JavaScript enabled to view it..
John Cooper, ACAP Information Officer, 16 May 2019, updated 17 October 2019 & 01 January 2020