The Sixth Session of the Meeting of the Parties (MoP6) to the Agreement on the Conservation of Albatrosses and Petrels will be held in the Nombolo Mdhluli Conference Centre, Skukuza Rest Camp, Kruger National Park, South Africa from Monday, 7 May to Friday, 11 May 2018. A Heads of Delegation meeting will be convened on Sunday, 6 May 2018 in the late afternoon at the same venue.
Documentation on the meeting has now been posted in ACAP's three official language of English, French and Spanish to this website, including a schedule, a preliminary agenda and a list of 29 papers to be considered.
As well as a number of others matters listed in the agenda, MoP6 will hear a report from its Advisory Committee, covering its 10th Meeting held in Wellington, New Zealand last year in September. A financial report will also be considered. A social event is planned for the Thursday, with adoption of the meeting's report down for the last day.
South Africa's representative to the meeting will be Johan de Goede of the Department of Agriculture, Forestry & Fisheries (DAFF). The ACAP Secretariat will consist of Marco Favero, Executive Secretary, Wiesława Misiak, Science Officer and John Cooper, Information Officer, supported by Anton Wolfaardt. Cecila Alal and Sandra Hale of ONCALL Interpreters & Translators will once again support the meeting with Spanish language interpretation.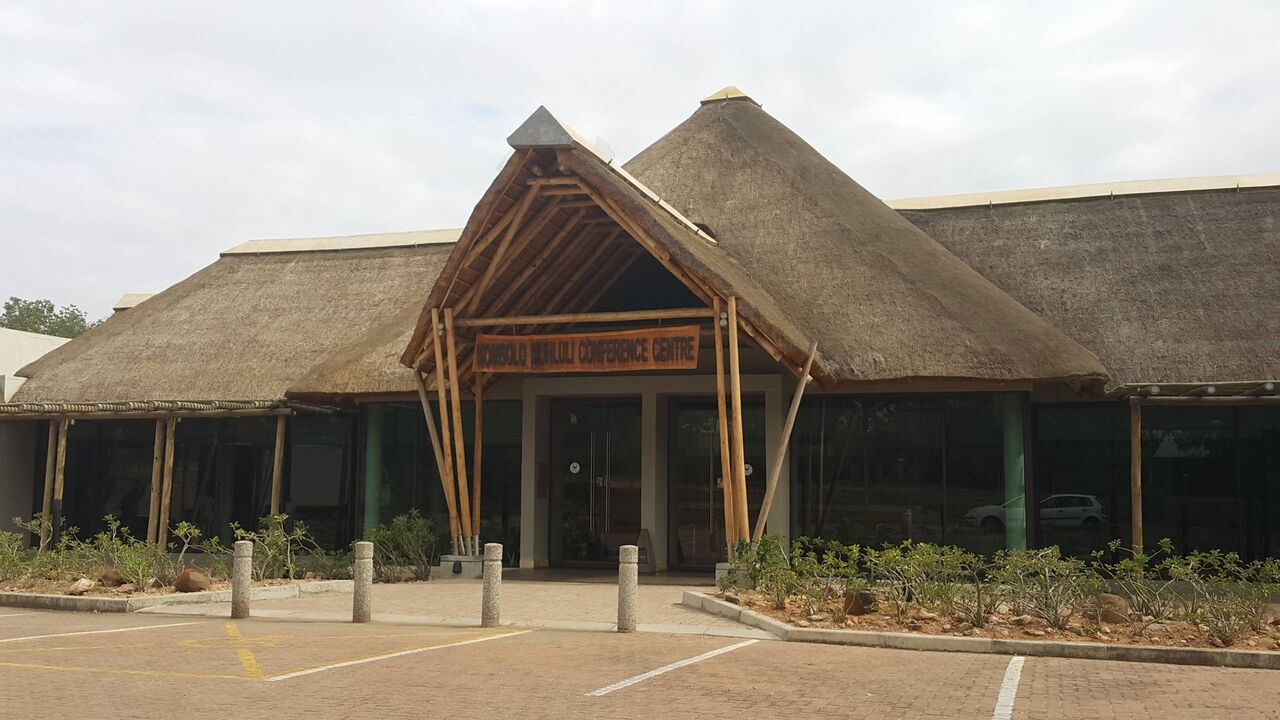 Entrance to the Nombolo Mdhluli Conference Centre in the Skukuza Rest Camp
John Cooper, ACAP Information Officer, 13 March 2018