She's back! ACAP Latest News has mentioned the World's oldest known bird in no less than 25 news items over the last five years. Now back on Midway Atoll at an estimated age of 66, Wisdom the Laysan Albatross Phoebastria immutabilis just keeps going with yet another egg laid, following on from at least nine chicks successfully fledged since 2006 (click here).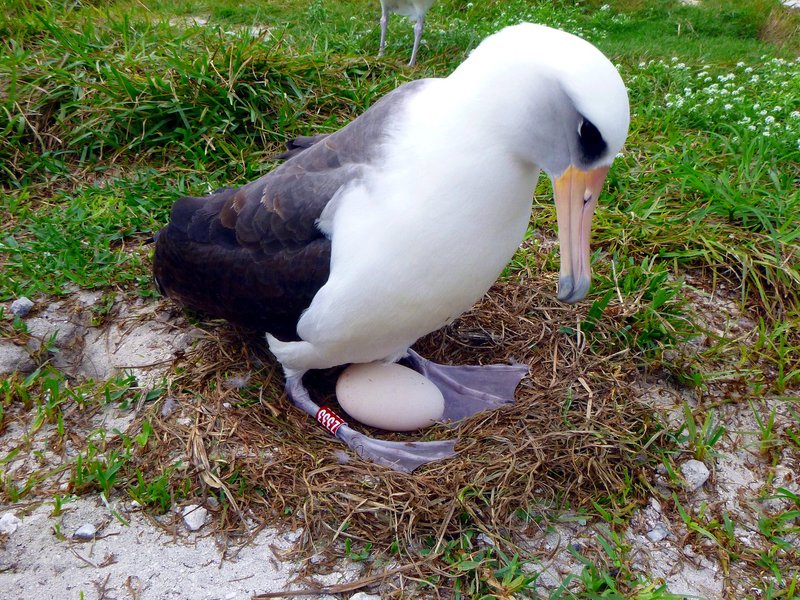 Wisdom this month with her latest egg, photograph from the US Fish & Wildlife Service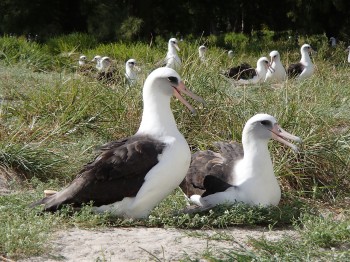 Wisdom and her mate in an earlier year, photograph by Pete Leary
Click here to see more of this season's photos of Wisdom. Her current mate, Akeakamai (Hawaiian for "love of wisdom" ), has also been clocked in for the season.
Biologist Chandler Robbins, now 98, first banded Wisdom – as an adult -in 1956. Among other oldies, ACAP's Information Officer enters his eighth decade next month – let's hope Wisdom follows suit in 2020.
John Cooper, ACAP Information Officer, 20 December 2016