In the course of the Bosphorus Coastal Count Marathon by the Yelkouan Shearwater Project Turkey 90 000 Vulnerable Yelkouan Shearwaters Puffinus yelkouan were counted flying south in four hours on 5 February 2014 in the strait between the Sea of Marmara and the Black Sea (click here). Birds flying north were not included in the count.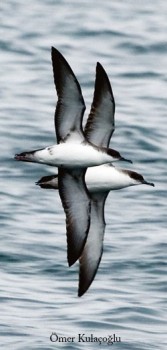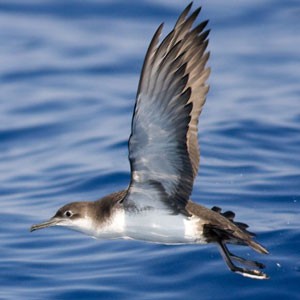 Yelkouan Shearwaters
Following the 73 000 birds counted on 4 February 2012 (also reported as 75 000) and 53 000 in 2011, this new count approaches the maximum value for the estimated population in the Mediterranean Basin: "[f]igures point to a total of 15,337-30,519 pairs equating to 46,000-92,000 individuals based on a population assessment covering the species's [sic] entire range." (click here)
Yelkouan Shearwater Project Turkey aims at determining seasonal changes in the movements and numbers of Yelkouan Shearwaters in the Sea of Marmara, and in the two straits linking it to the Aegean (Dardanelles) and Black (Bosphorus) Seas.
The Yelkouan Shearwater has been proposed for listing within the Albatross and Petrel Agreement (click here).
Photographs from Yelkouan Shearwater Project Turkey.
John Cooper, ACAP Information Officer, 17 March 2014