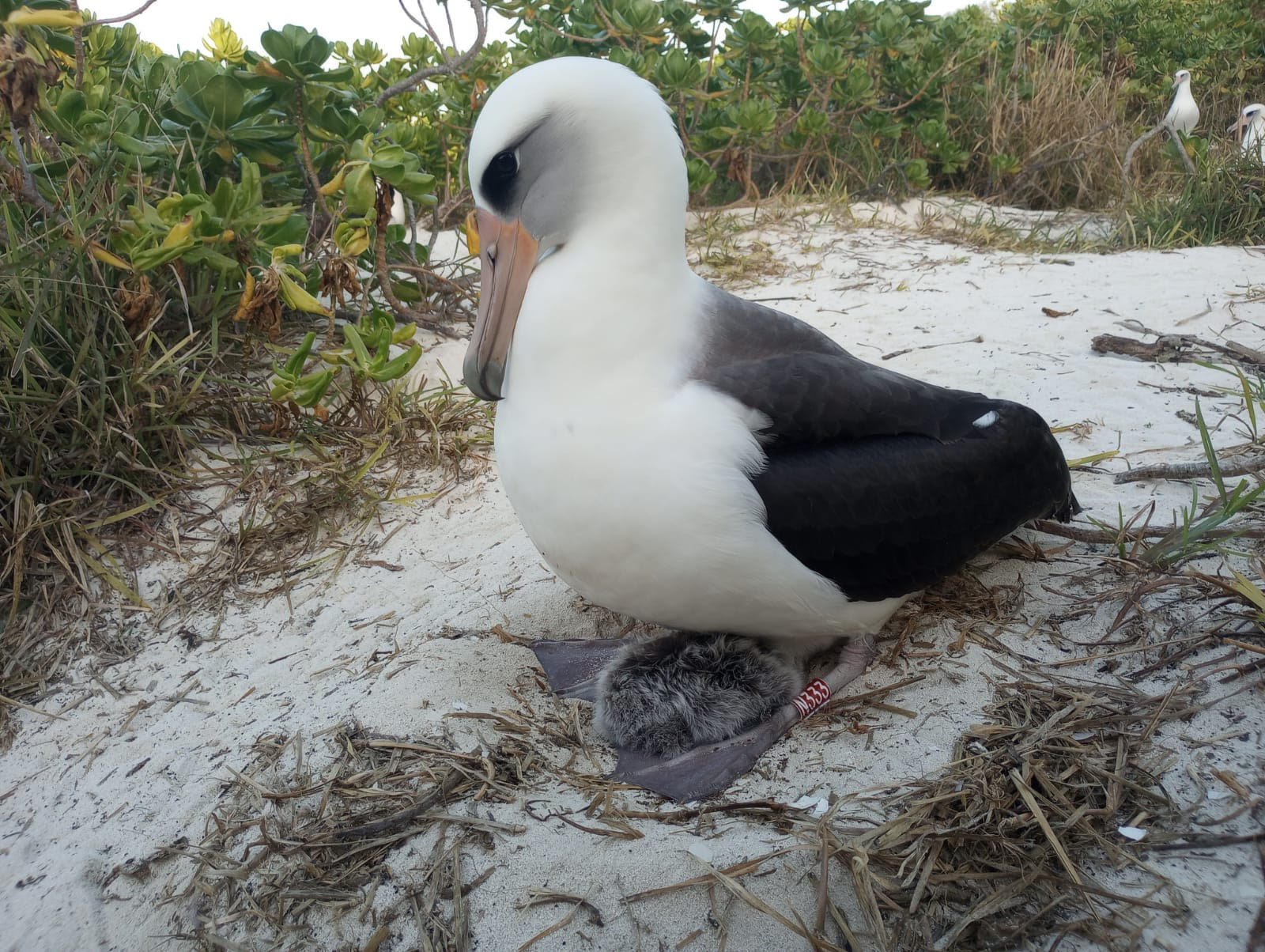 Wisdom's son, red N333, broods its second hatchling in February 2023, photograph by Catie Mahon, USFWS
While searching on Sand Island, Midway Atoll for the highly invasive Golden Crownbeard Verbesina encelioides U.S. Fish and Wildlife Service volunteers came upon an incubating Laysan Albatross Phoebastria immutabilis with band number DH00. A week later on 13 February the bird's mate, banded red N333, was on the nest containing a pipping egg, which had hatched by the next day.
N333 is the first chick of Wisdom (red Z333), the world's oldest known albatross, to be banded. As a chick it had survived the 11 March 2011 tsunami that inundated most of Midway's Eastern Island, as well as parts of Sand Island. The bird, thought to be a male, was regularly sighted near Wisdom's nest site over 2018-2021, but is now breeding some distance away. The current chick is N333's second. Wisdom's first known grand-chick was found dead in May 2022 in the previous breeding season at around four months of age.
Access previous posts to ACAP Latest News on Wisdom here.
Information from USFWS volunteer Catie Mahon (click here) and the Friends of Midway Atoll National Wildlife Refuge Facebook page.
John Cooper, Emeritus Information Officer, Agreement on the Conservation of Albatrosses and Petrels, 08 March 2023