New Zealand's Ministry of Primary Industries has approved use of the Hookpod to deter albatross and other seabird deaths in pelagic longline fishing as a stand-alone seabird bycatch mitigation measure.
The gazetted regulation (Fisheries (Seabird Mitigation Measures - Surface Longlines) Circular 2019) comes into force on 1o January 2020. It defines a "hook-shielding device" (such as the Hookpod) as a stand-alone mitigation option that "encases the point and barb of the hook until it reaches a depth of at least 10 m or has been immersed for at least 10 minutes" during line setting.
"The Hookpod is a UK-designed device that is proven to virtually eliminate the bycatch of albatrosses whilst not affecting the target species catch rate of the surface long line fishing industry. The revolutionary device works by covering the point and barb of the hook during line setting, only releasing the hook at a depth of 20 metres, by means of a patented pressure release system, out of the diving depth of albatrosses as well as other seabirds" (click here).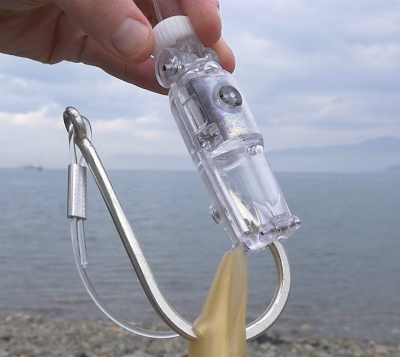 Baited Hookpod - close up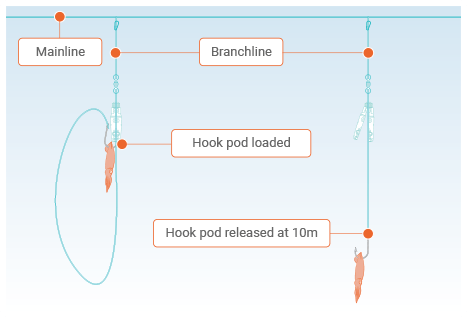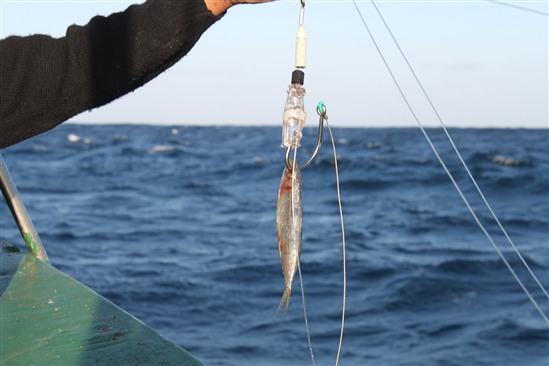 Baited Hookpod, photograph by Fabiano Peppes
The Hookpod "is reusable, fits onto longline fishing lines above the hook, staying in place throughout its lifetime. This means it provides effective protection every single time the fishing gear is used, without extra handling or fitting by the crew. It has been designed to fit a range of fishing gear, line and hook types. It is [made of] recyclable polycarbonate, contains a built-in weight to help fishing gear sink to depth and will last in standard operations for around 2-3 years. The opening mechanism works by using the increasing depth/pressure to gradually compress a small spring in the central chamber, until a piston is fired to open the device and release the hook".
Read more about Hookpods here, and watch a video clip.
With thanks to Igor Debski.
John Cooper, ACAP Information Officer, 26 December 2019