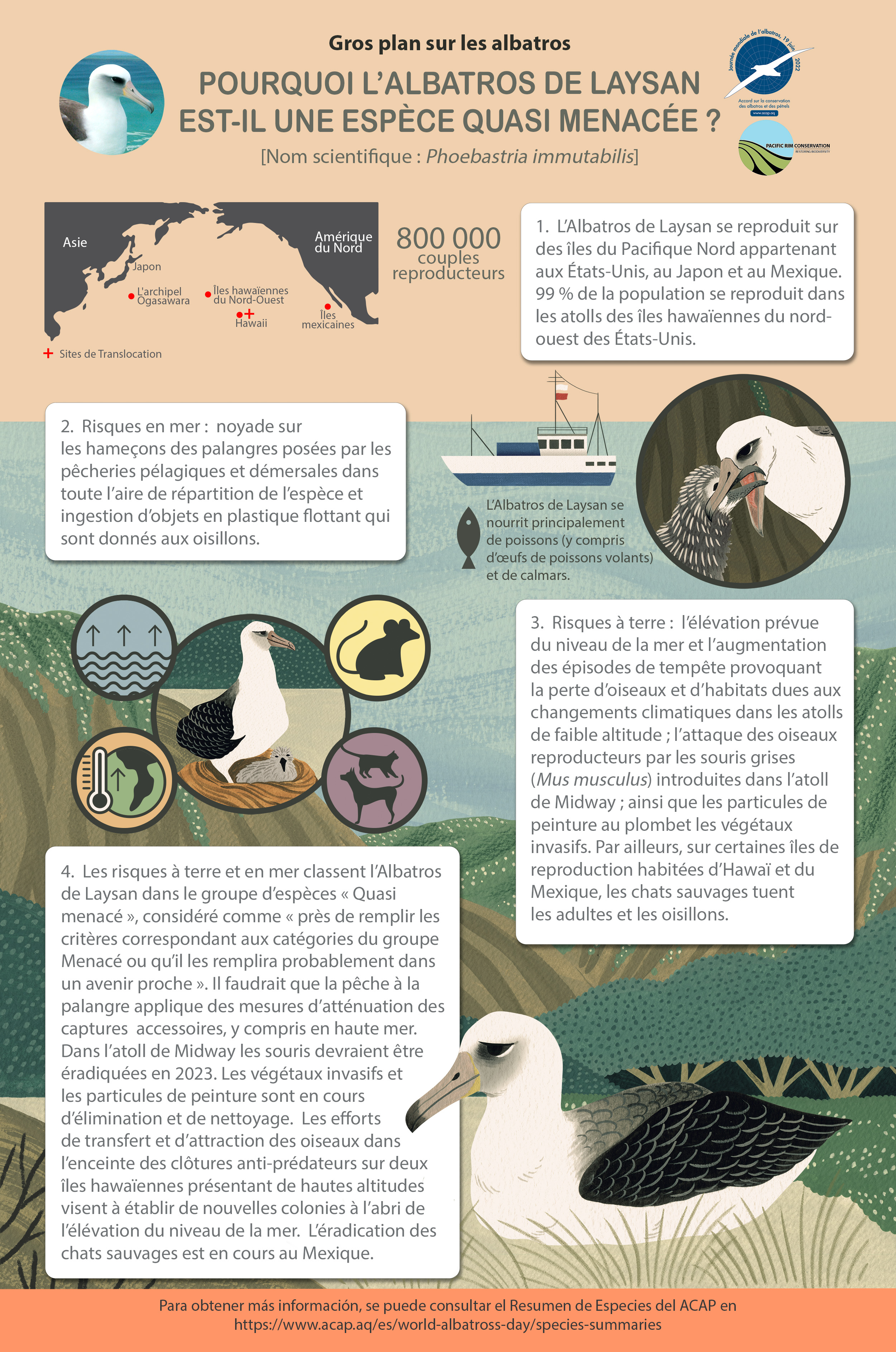 The wait is over for our French and Spanish friends; downloadable posters of the educational ACAP Species Infographics for the Black-footed and Laysan Albatrosses are now available from the website here, where the previously released English versions can also be found. The three language versions have been co-published with the Hawaii-based NGO, Pacific Rim Conservation to mark this year's World Albatross Day on 19 June.
The posters have been beautifully illustrated by Namasri Niumim and are fantastic educational resources. All nine ACAP Species Infographics produced to date may be freely downloaded for printing professionally in two sizes (approximately A2 and A3). Versions suitable for use on websites and on social media are also available.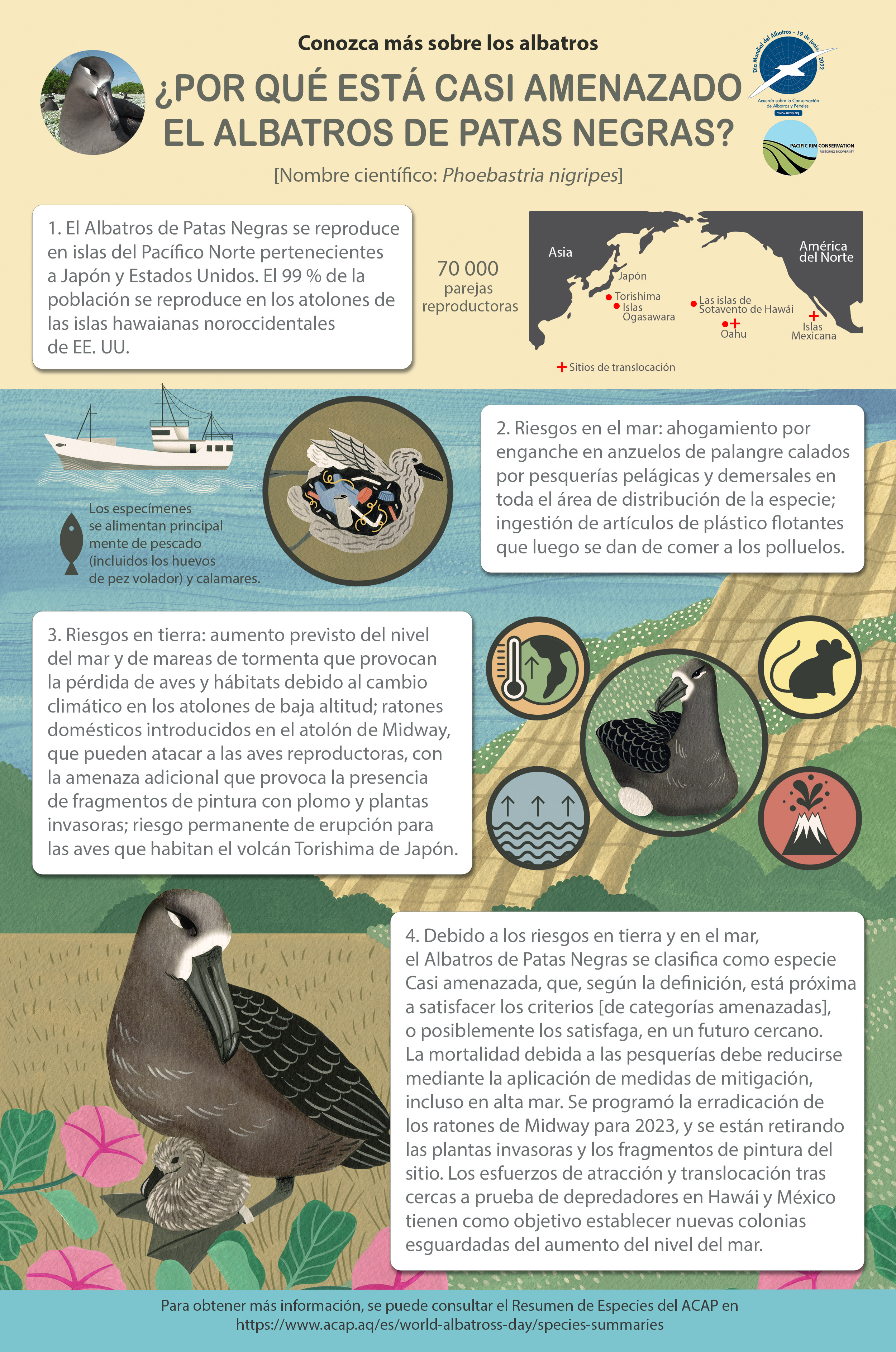 Please note that all the ACAP Species Infographics are only for personal or educational use or when engaging in activities that will aid in drawing attention to the conservation crisis faced by the world's albatrosses and petrels – please tag on Instagram (@acap_birds) or Facebook (@AlbatrossesandPetrels).
05 July 2022