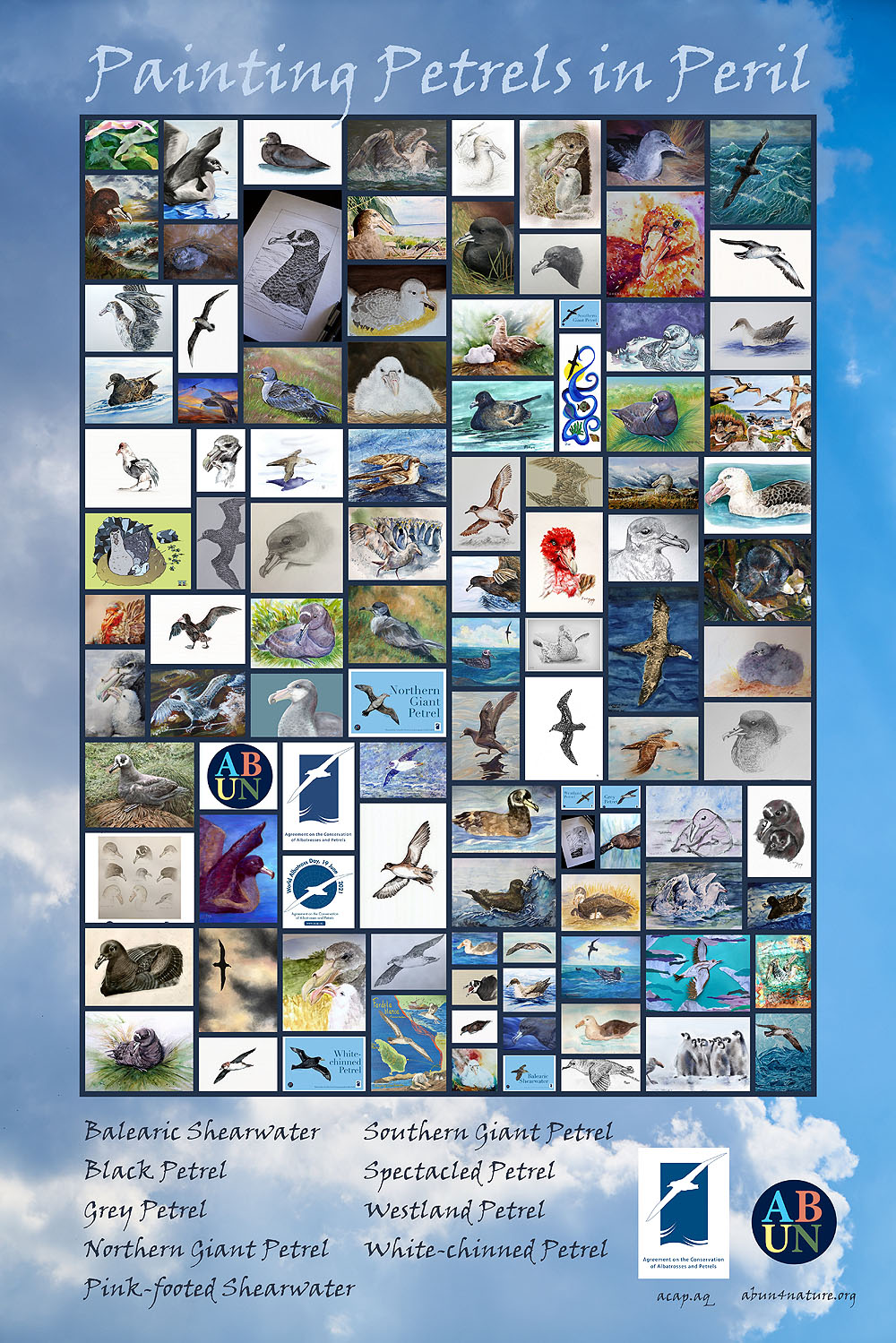 "Painting Petrels in Peril" poster by Kitty Harvill
During January and February this year ACAP collaborated with Artists & Biologists Unite for Nature (ABUN) on its 35th Project entitled "Painting Petrels in Peril" to paint or draw the nine ACAP-listed petrels and shearwaters (click here). The petrel project followed on from ACAP's first – and successful - collaboration with ABUN last year to produce artworks of the world's 22 species of albatrosses in support of the inaugural World Albatross Day on 19 June. The 2021 petrel project resulted in over one hundred artworks produced by 50 ABUN artists, roughly half of which may be viewed on this website, along with posters suitable for downloading and printing.
"Painting Petrels in Peril" video, design by Kitty Harvill, music by John Nicolosi
To round off the project, ABUN's Co-founder, Kitty Harvill has used the artworks and photos to produce a collage poster and a video, the latter with evocative music by John Nicolosi of Niko Records Studio accompanying 105 petrel artworks
View the music video featuring albatross artworks and photos produced by Kitty and John for ABUN Project #30 in 2020.
With grateful thanks to Kitty Harvill, Artists & Biologists Unite for Nature, John Nicolosi, Niko Records Studio and all the artists and photographers who contributed to the poster and video.
John Cooper, ACAP Information Officer, 16 March 2021