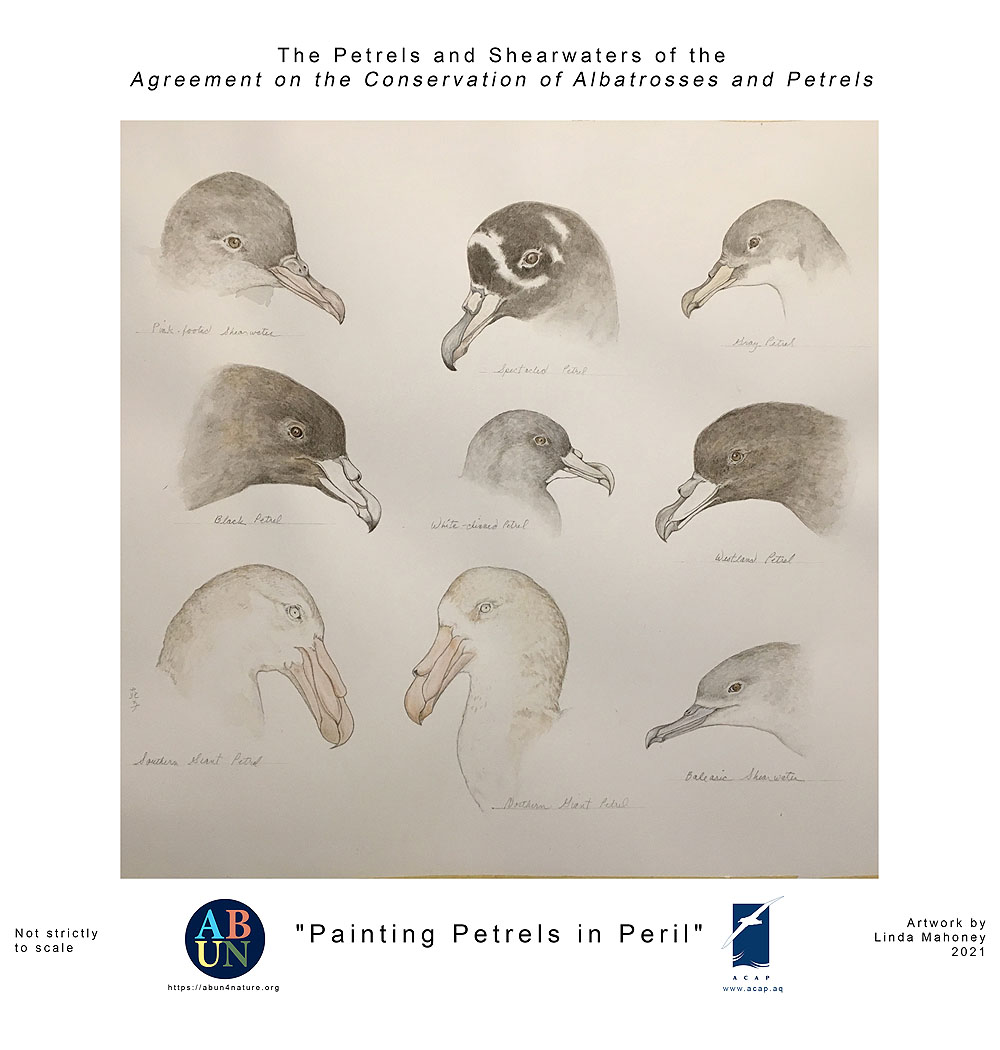 Petrel and shearwater heads by Linda Mahoney, poster design by Michelle Risi
The Albatross and Petrel Agreement is particularly pleased to have collaborated once again with Artists & Biologists Unite for Nature (ABUN) on its 35th Project entitled "Painting Petrels in Peril" during January and February this year. The task for ABUN's dedicated artists around the world was to paint or draw the nine ACAP-listed petrels and shearwaters. ACAP's first collaboration with ABUN last year was to produce artworks of the world's 22 species of albatrosses that could then be used as online images to help raise awareness of the inaugural World Albatross Day on 19 June.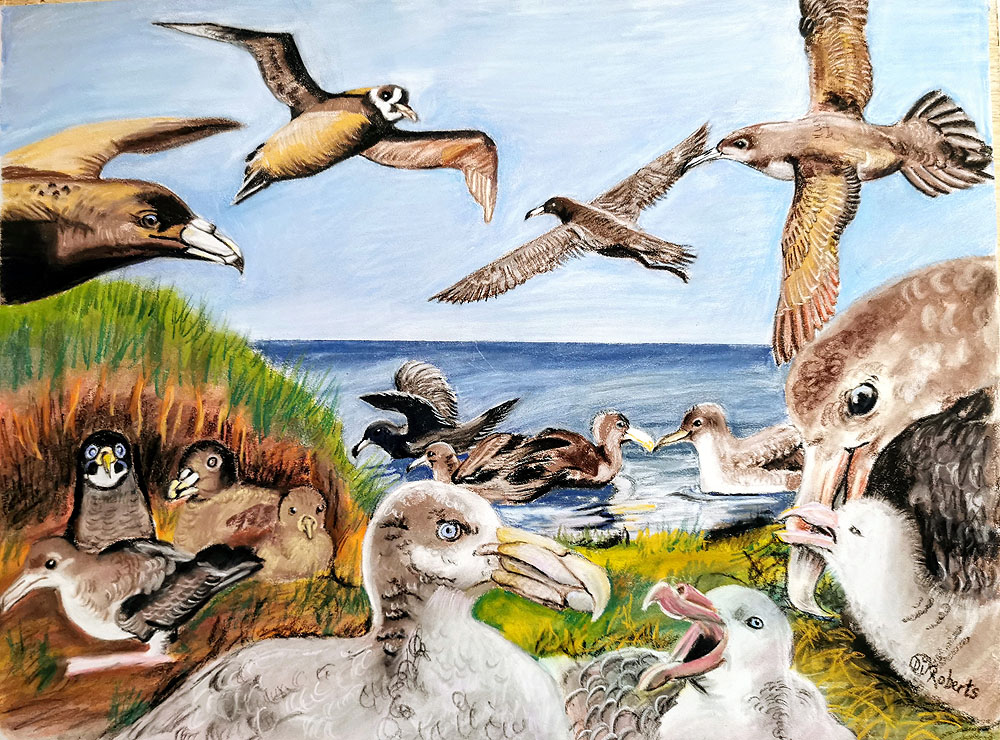 "Petrels in peril in pastel pencils, with pleasure" by Di Roberts
For the World Albatross Day Project #30 in 2020 photographers made several hundred photographs featuring all 22 albatross species available to ABUN that artists could then use as inspiration for their artworks. After the two months of the project 77 artists had produced no less than 324 paintings and drawings of albatrosses for ACAP, several artists accepting the challenge of painting all 22 species (click here for a selection). Following another successful call for photographs, the 2021 petrel project which finished this week has resulted in 106 artworks produced by 48 ABUN artists. This gives a combined total of 430 artworks for the 31 listed species available to help support ACAP and its efforts in contributing to the conservation of albatrosses and petrels. A remarkable achievement and one for which ACAP is hugely grateful. The artworks have been used to create posters and music videos and to illustrate many news posts to the ACAP website. Together the two projects have resulted in a treasure trove of art that ACAP will be able to draw on for years to come.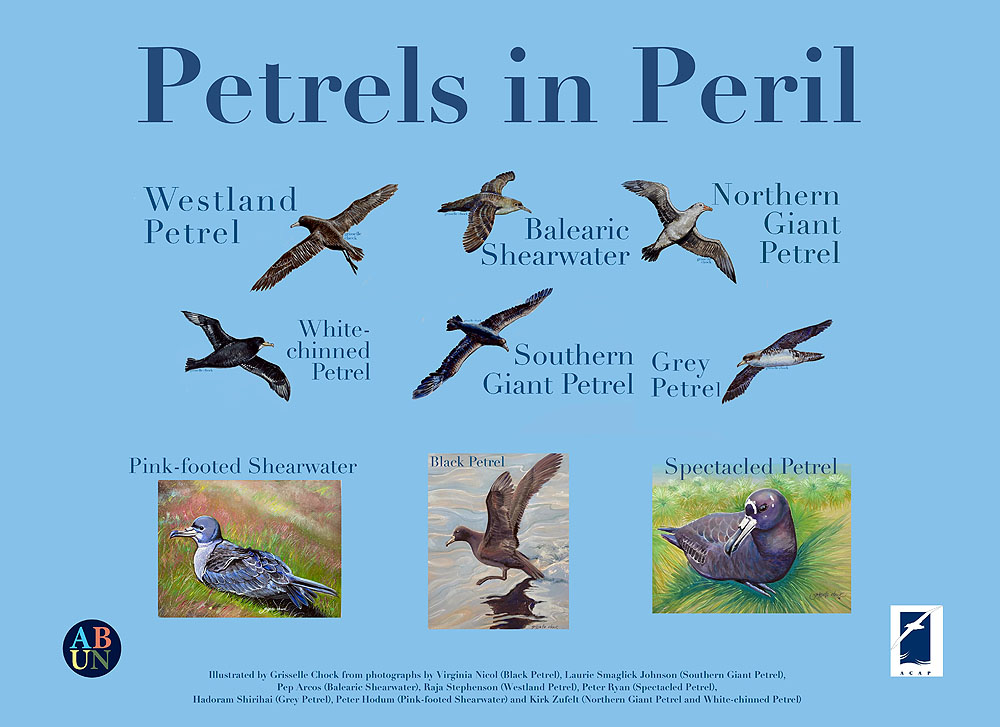 "Petrels in Peril", artwork and design by Grisselle Chock
On a rare personal note, working with Kitty Harvill, ABUN's Co-founder, has been nothing but a pleasure, as it has been with several dozen ABUN artists with whom I have been in direct contact about their works. ABUN really is a caring and committed community!
With thanks to Kitty Harvill, all the participating ABUN artists, and Michelle Risi for her poster design. A selection of the petrel and shearwater artworks by ABUN will soon appear on this website, along withm the three illustrated here.
John Cooper, ACAP Information Officer, 04 March 2021