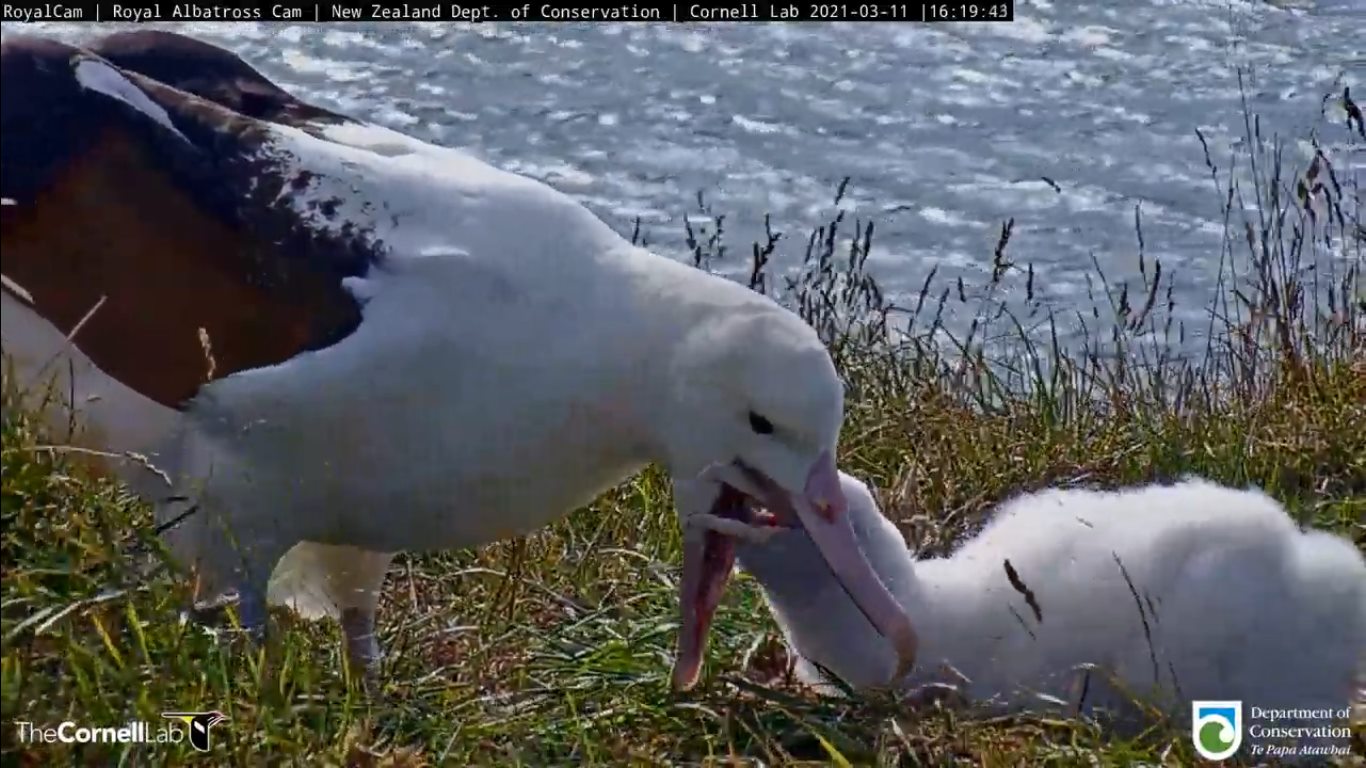 A Royal Cam parent feeds its chick

Taiaroa Head/Pukekura on New Zealand's South Island is one of the very few places where the general public can view breeding albatrosses. Along with the 'Royal Cam' that streams activities at an occupied nest to the world it's no surprise that the colony of Northern Royal Albatrosses Diomedea sanfordi (globally Endangered) gets headlines in the media, most notably in recent days from a Department of Conservation video clip that has gone viral of an adult tumbling onto its back with its legs flailing in the air after a bad landing.
This breeding season is expected to be a good one. Back in December last year ACAP Latest News reported that 41 eggs (the second highest number of eggs recorded) had been laid in the mainland colony at the tip of the Otago Peninsula – although this figure does not include any eggs laid by female-female pairs. After the usual long incubation period all the fertile eggs have now hatched with 33 chicks present in the colony following a few early deaths. Following a query from ACAP Latest News, the Royal Albatross Centre replied on its Facebook page: "We usually have a few infertile eggs each season and occasionally adults break eggs (big feet get in the way) or embryos die before or not long after hatching." In detail, 36 eggs hatched from the 41 laid, giving a hatching success of 87.8%.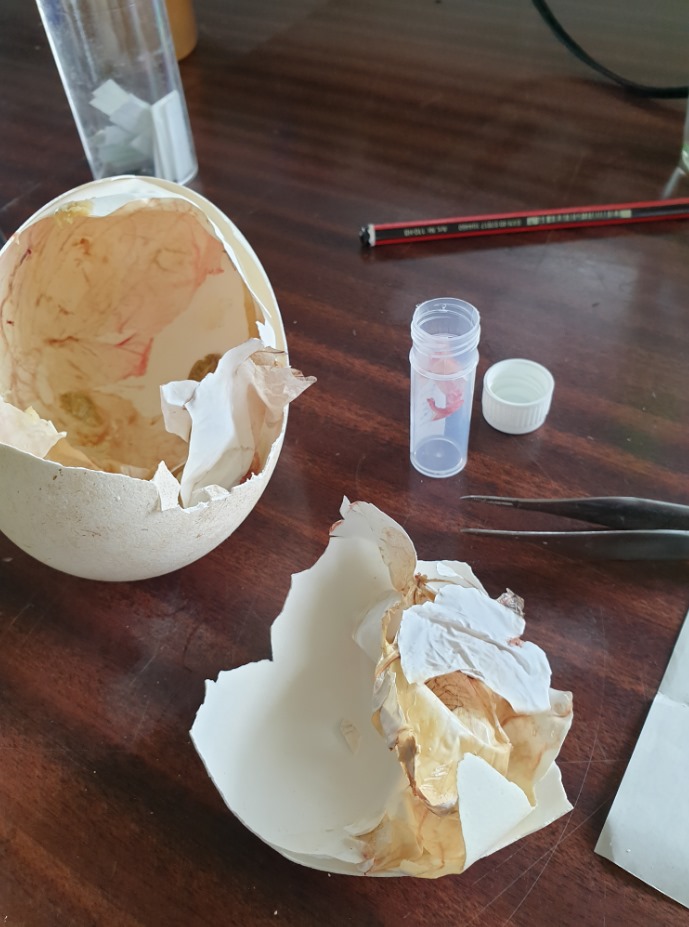 An eggshell collected for DNA gender testing, photograph by Sharyn Broni
Following hatching, the fresh eggshells are collected in the intensively managed colony. These allow for DNA tests of adhering blood vessels by Dunedin's nearby University of Otago to assign gender. Of the 33 chicks, 17 are females and 15 males with one unknown due to an inadequate sample. Followers of the Royal Cam will be interested to know that this season's featured chick – as yet unnamed - is a female. The annual Name the Royal Cam Chick Competition is sure to follow soon!
Information from Sharyn Broni, Department of Conservation Biodiversity Ranger.via Facebook pages
John Cooper, ACAP Information Officer, 20 March 2021, updated 22 March 2021