The Secretariat for the Convention on Migratory Species (CMS) is seeking an experienced consultant to support its Aquatic Species Team with the coordination and implementation of a project on "Minimising bycatch of seabirds and sea turtles in West African industrial fisheries" in West Africa.
"The overall project, which is under the coordination of BirdLife International, aims to strengthen fisheries and conservation governance in West Africa and to initiate efforts to ensure that best practices are mandatory in national legislation and regulations through legal frameworks.
The CMS will lead on one component: (i) Supporting the development of a Regional Fisheries Management Organization (RFMO), for regionally coherent governance and implementing binding regulations, and under the guise of this and (ii) Investigate the nature and scale of intentional take and export of seabirds (largely covert/below official radars)."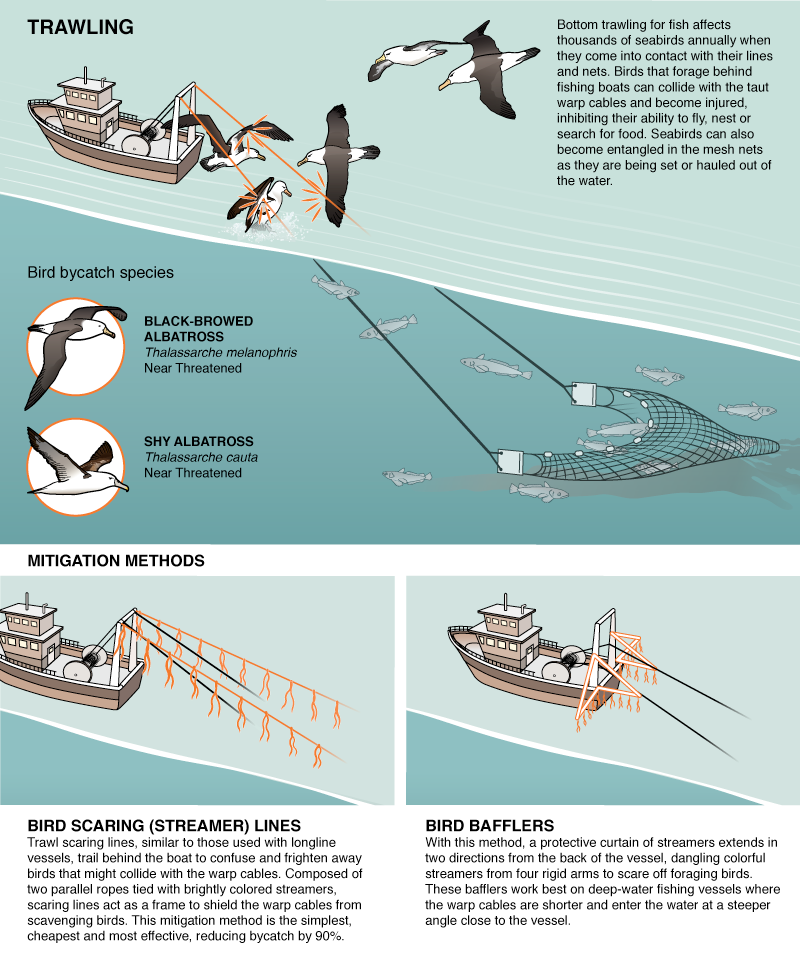 Click here for more details and how to apply.
John Cooper, ACAP Information Officer, 16 April 2018