The project "Sustainable Management of Tuna Fisheries and Biodiversity Conservation in the Areas Beyond National Jurisdiction (ABNJ)", (also known as the "Common Oceans Tuna Project") aims to achieve responsibility, efficiency and sustainability in tuna production and biodiversity conservation in the ABNJ. The Food and Agriculture Organization of the United Nations (FAO) is the overall implementing agency of the project, and BirdLife International, through its local partner, BirdLife South Africa, is implementing the seabird bycatch component. This component has a number of separate, but aligned, areas of work. These include increasing awareness and capacity of observer programmes regarding seabird bycatch mitigation, and building capacity of national scientists from key countries in the areas of bycatch data collection and analysis, and facilitating a collaborative approach to the assessment of seabird bycatch. The first stage of the seabird bycatch assessment process involved two regional pre-assessment workshops, one in South Africa in March 2017, and the second in Vietnam in April 2017 (click here).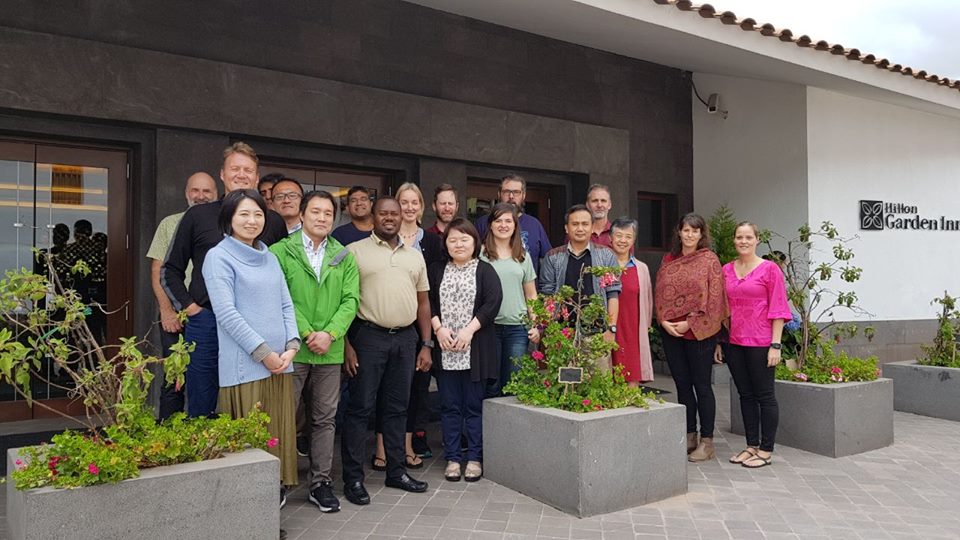 Attendees at the ABNJ workshop in Cusco, photograph courtesy of BirdLife South Africa
Building on the outcomes of these regional workshops, and to progress planning for the collaborative assessment of bycatch associated with southern hemisphere tuna fisheries, country representatives, and members of BirdLife and ACAP participated in a data preparation workshop from 20-24 February this year in Cusco, Peru. Discussions at the workshop focused on the data that are available for estimating seabird bycatch and assessing the effectiveness of mitigation measures, how best to address data gaps, and methodological approaches for estimating seabird bycatch in southern hemisphere tuna fisheries. An Action Plan was developed to help guide further work in preparation for the final assessment workshop, which is planned for February 2019. ACAP was represented at the workshop by Anton Wolfaardt, ACAP Seabird Bycatch Working Group Co-convenor.
Yellowfin Tuna
Anton Wolfaardt, Co-Convenor, ACAP Seabird Bycatch Working Group, 28 February 2018