Tuesday evening this week delegates to the Albatross and Petrel Agreement's 10th Meeting of its Advisory Committee (AC10) being held in Wellington, New Zealand attended a function to celebrate New Zealand's role as the seabird capital of the world. The evening function was hosted by the Royal Forest & Bird Protection Society, New Zealand's BirdLife national partner in its National Office in Wellington.
The country's 21st Governor-General, Her Excellency The Right Honourable Dame Patsy Reddy, accompanied by her husband Sir David Gascoigne, attended and addressed the gathering. Their Excellencies, the Ambassadors of Argentina, Fausto Lopez Crozet; Brazil, Paulo Cesar de Camargo; and of Chile, Rodrigo Espinosa, all from countries which are Parties to ACAP, were also present, as was the Director-General of the New Zealand Department of Conservation, Lou Sanson.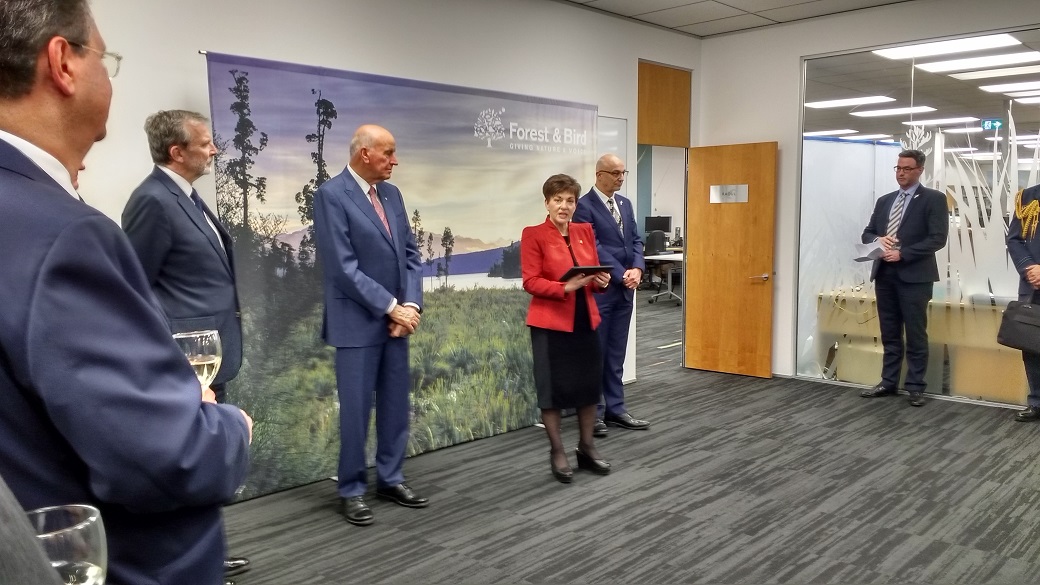 The Governor-General, Her Excellency The Right Honourable Dame Patsy Reddy addresses the ACAP Delegates and other guests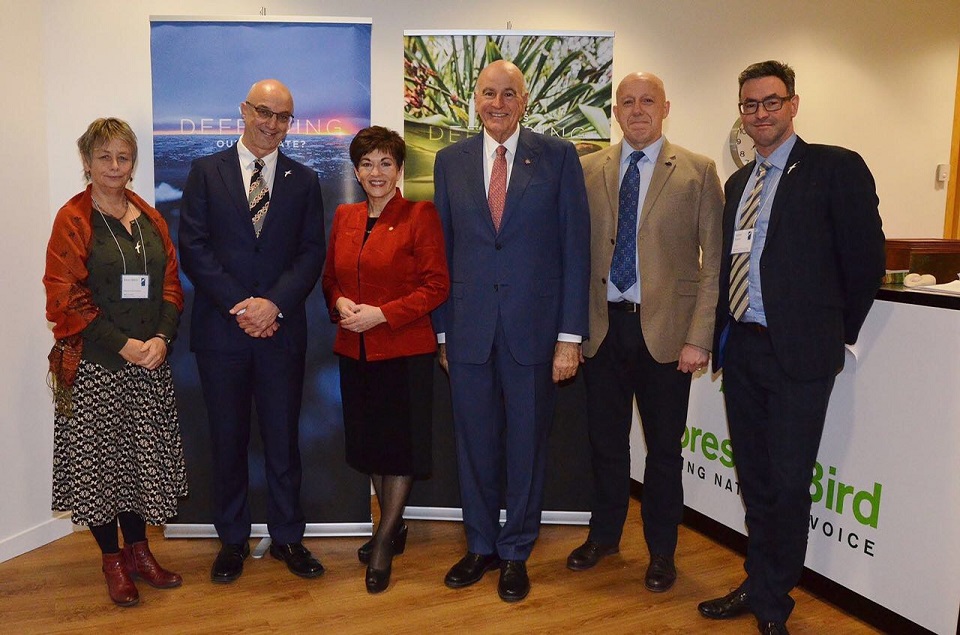 From left: Karen Baird and Kevin Hague (Forest & Bird), Her Excellency the Governor-General The Right Honourable Dame Patsy Reddy and Sir David Gascoigne, Marco Favero (ACAP Executive Secretary) and Nathan Walker (ACAP Advisory Committee Chairperson)
Following her address which mentioned the country's ongoing efforts to conserve its albatrosses and petrels, especially in relation to control and eradication of invasive predators, the ACAP Advisory Committee Chair Nathan Walker gave a speech in reply. He then presented the Governor-General with a framed photograph of a globally Vulnerable Antipodean Albatross Diomedea antipodensis, taken by Karen Baird.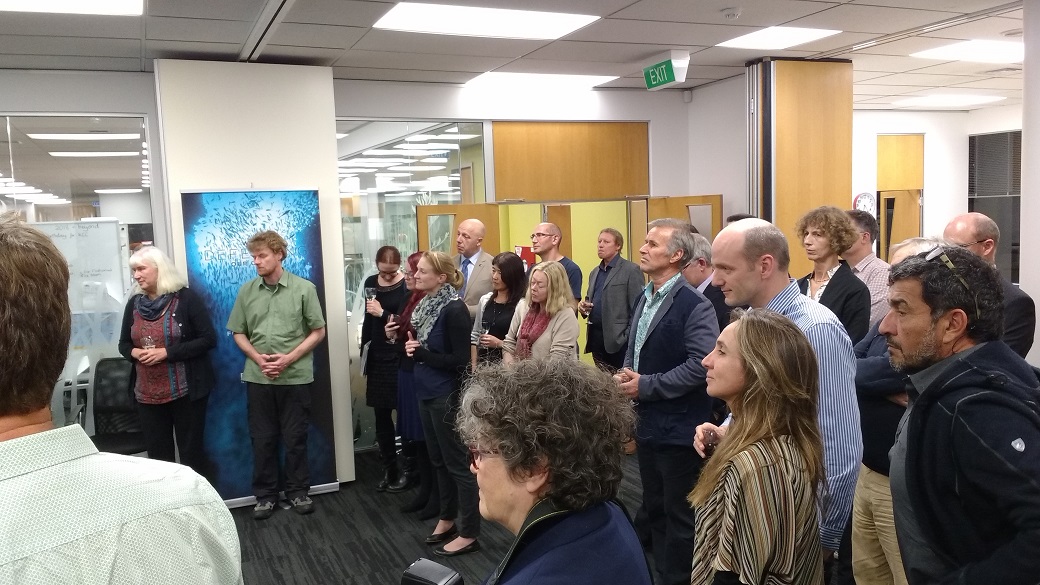 ACAP Delegates listen to the Governor-General at Forest & Bird's National Office
With thanks to Kevin Hague, Chief Executive and Karen Baird and Geoffrey Keey of Forest & Bird for hosting the function and to Mark Tasker for the photographs.
John Cooper, ACAP Information Officer, 14 September 2017