The Ninth Meeting of the ACAP Advisory Committee (AC9) and the preceding Working Group meetings will be held at the beach-side Hotel Club La Serena, Avenida del Mar 1000, La Serena, Region de Coquimbo, Chile over 2-13 May 2016. La Serena is a coastal town 470 km north of Santiago, the capital of Chile.
.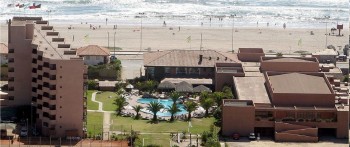 Hotel Club La Serena
The Seventh Meeting of the Seabird Bycatch Working Group (SBWG7) will be held from Monday, 2 May to Wednesday, 4 May 2016. The Third Meeting of the Population and Conservation Status Working Group (PaCSWG3) will be held from Thursday, 5 May to Friday, 6 May 2016. AC9 will be held from Monday 9 to Friday 13 May 2016.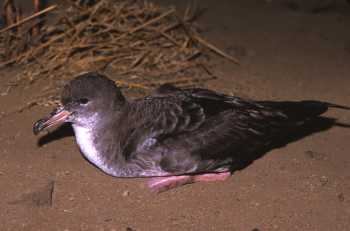 Pink-footed Shearwater, breeding endemic to Chile, and ACAP's most recently-listed species, Photograph by Peter Hodum
See Circular No. 2 for more details on the Chile meetings. Further information on the transfer services, social events and other logistical arrangements will be provided in AC9 Meeting Circular No. 3.
John Cooper, ACAP Information Officer, 8 December 2015