Ah! well a-day! what evil looks
Had I from old and young!
Instead of the cross, the Albatross
About my neck was hung.
I continue here with the occasional series of stories in ACAP Latest News that covers the appearance of albatrosses and petrels in art and literature. This time we revisit a famous poem that led to the word albatross being used metaphorically "to mean a psychological burden that feels like a curse" (click here).
The Rime of the Ancient Mariner by romantic poet Samuel Taylor Coleridge (21 October 1772 – 25 July 1834) written over 1797–1798 is probably the most-well-known poem that includes an albatross with its central theme.
During a recent visit to the United Kingdom's National Portrait Gallery in London I came across an oil-on-canvas painting dated 1795 (when Coleridge was 22 or 23) by the Dutch artist Peter Vandyke (1729-1799).
Samuel Taylor Coleridge in the National Portrait Gallery
Coleridge wrote his famous poem near Watchet in the UK's Somerset where he is commemorated by a statue of the albatross-bedecked mariner on the harbour side that was unveiled in September 2003. It is said that Coleridge was influenced by the sight of the town to write his Rime (click here).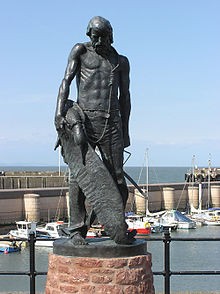 The Somerset Mariner statue, Watchet, Somerset, UK by sculptor Alan Herriot
The cottage that Coleridge rented nearby where he wrote both the Rime and his equally famous poem Kubla Khan is now a National Trust property open to the public (click here).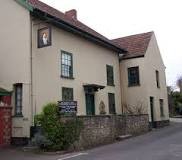 Coleridge Cottage, in Nether Stowey, Somerset, UK
I tip my hat to a man who also wrote these beautiful lines:
In Xanadu did Kubla Khan
A stately pleasure-dome decree
Where Alph, the sacred river, ran
Through caverns measureless to man
Down to a sunless sea.
- written after an opium-drugged dream in 1797 but not published until 1816.
John Cooper, ACAP Information Officer, 18 August 2015