Spain has established 39 new marine protected areas as Special Protection Areas for Birds (SPAs) under the European Birds Directive (click here).
"The SPAs will offer protection to seabirds whilst they are at sea, complementing the existing network of sites on land. Spain, with its Atlantic and Mediterranean coastlines and islands, is extremely important for European seabirds. This includes Europe's most threatened seabird –Balearic Shearwater [Puffinus mauretanicus], and other species endemic to the Mediterranean, such as the Yelkouan Shearwater [P. yelkouan] and Audouin's Gull [Larus audouinii]."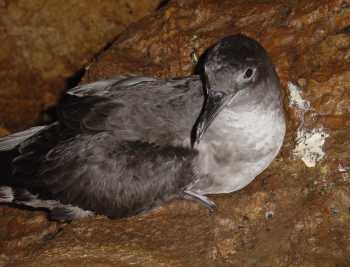 Balearic Shearwater, photograph by Daniel Oro
"Previously, Spain's network of protected sites for seabirds was made up mostly of small sites at colonies and along coasts and islands. These sites mostly protect seabirds whilst on land, but do not protect them in the environment where they spend the majority of their time: out at sea. These new sites, many of which are large in size, and include areas offshore, will add an additional 50 000 km² to Spain's protected area network for birds, a … 20-fold increase."
Click here for similar news of 30 new marine protected areas in United Kingdom waters.
John Cooper, ACAP Information Officer, 27 July 2014