About ACAP
The Agreement on the Conservation of Albatrosses and Petrels (ACAP) through its 13 Parties strives to conserve albatrosses and petrels by coordinating international activities to mitigate threats to their populations. In 2019 ACAP's Advisory Committee declared that a conservation crisis continues to be faced by its 31 listed species, with thousands of albatrosses, petrels and shearwaters dying every year as a result of fisheries operations. To increase awareness of this crisis ACAP will inaugurate a World Albatross Day to be held annually on 19 June from 2020, the date the Agreement was signed in 2004.
AC12 will be held from Monday 31 August to Friday 4 September 2020, in Manta, Ecuador. Meetings of the Seabird Bycatch Working Group and the Population and Conservation Status Working Group will precede AC12 at the same venue: SBWG10 from Monday 24 to Thursday 27 August, and PaCSWG6 from Thursday 27 to Friday 28 August. A joint SBWG10/PaCSWG6 meeting will be held on the morning of Thursday 27 August, to discuss cross-cutting issues.
ACAP Secretariat and Advisory Committee Chair are consulting with ACAP Parties about the way forward as regards AC12. At this stage, we are considering deferring the AC and associated Working Group meetings.
---
World Albatross Day, 19 June 2020: "Eradicating Island Pests"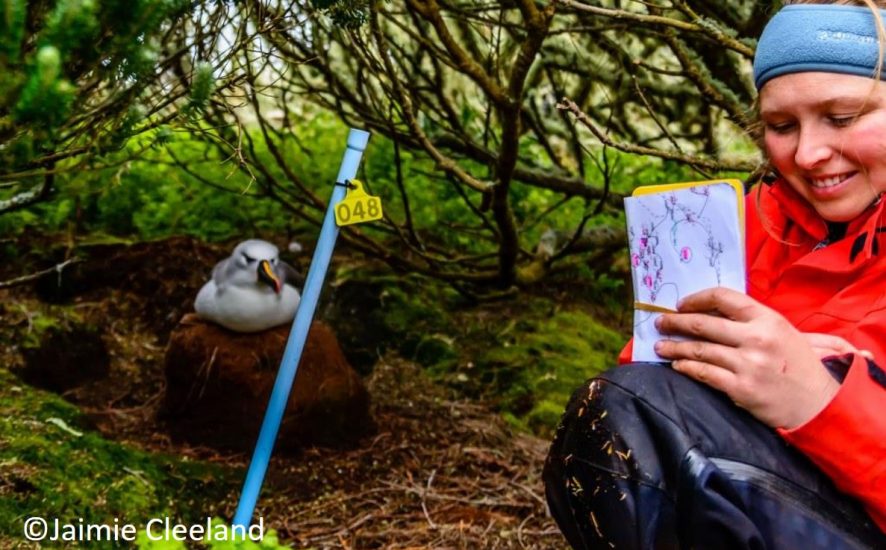 "Albatrosses are long lived, have a prolonged juvenile stage, breed infrequently and have strong pair bonds which they can maintain for life. This slow life cycle makes them vulnerable to threats such as industrial fishing, invasive predators and marine pollution. World Albatross Day gives us an opportunity to unite to celebrate these iconic ocean wanderers and advocate for their protection." – Dr Jaimie Cleeland, Field Biologist, Macquarie Island 2011/12, 2012/13 & 2013/14 and Gough Island 2017/18 (G63); PhD (Factors that drive demographic change in a community of albatrosses, 2018).