À propos de l'ACAP
L'Accord sur la conservation des albatros et des pétrels (ACAP) œuvre, par l'intermédiaire de ses 13 Parties, à la conservation des albatros et des pétrels en coordonnant des activités internationales visant à atténuer les menaces pour leurs populations. En 2019, le Comité consultatif de l'ACAP a indiqué qu'une crise de conservation continuait à frapper ses 31 espèces répertoriées et que des milliers d'albatros, de pétrels et de puffins mourraient chaque année du fait des activités de pêche. Afin de renforcer la sensibilisation à l'égard de cette crise, l'ACAP va lancer une Journée mondiale de l'albatros qui sera célébrée tous les ans le 19 juin à partir de 2020, date à laquelle l'Accord a été signé en 2004.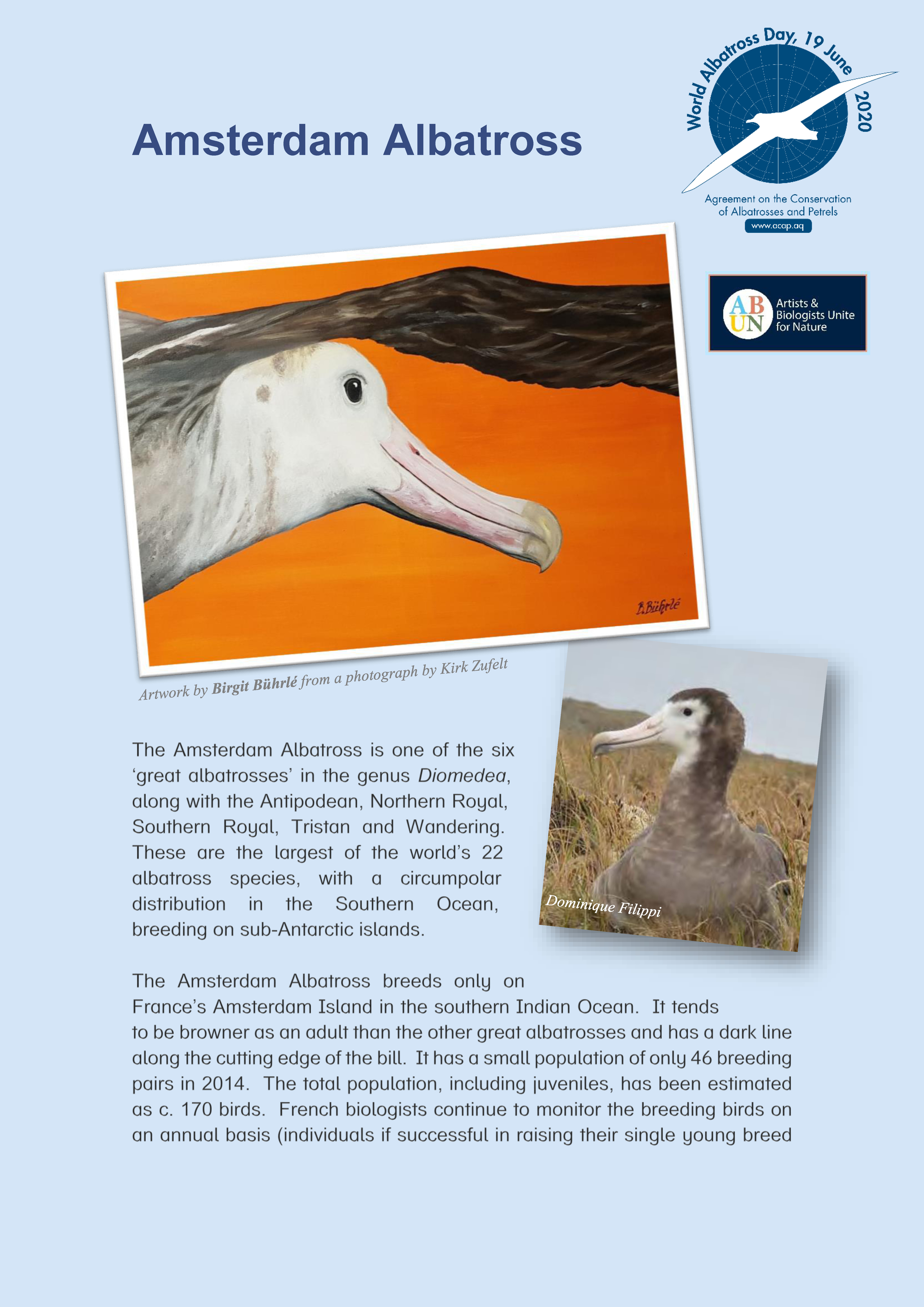 Species Summaries in English, French and Spanish, illustrated with paintings by Artists & Biologists for Nature
---
Les Parties de l'ACAP ont décidé de reporter la prochaine réunion du Comité consultatif CC12 (et de ses groupes de travail, SBWG10 et PaCSWG6), qui se tiendra en Équateur, à 2021. Une nouvelle date et d'autres informations concernant la réunion seront décidées ultérieurement. Voir Circulaire 3 relative à la réunion du CC12.