Peter Ryan (University of Cape Town, South Africa) and Rob Ronconi (Dalhousie University, Canada) returned last week from a 60-day sojourn on uninhabited Inaccessible Island in the Tristan da Cunha Group, South Atlantic (click here and here for previous news items on the expedition).  Along with Gough Island, the Inaccessible Island Nature Reserve is a World Heritage Site, as well as being a Ramsar Wetland of International Importance.
During their stay they lived in the research hut at Blenden Hall, but also camped on the island's plateau for a total of 21 nights.  Highlights of their stay included successfully completing the third five-yearly census of Spectacled Petrels Procellaria conspicillata, which are endemic to the island.  A preliminary analysis of the census data shows the population continues to increase in size.  Other ACAP-listed species monitored were the Atlantic Yellow-nosed Albatross Thalassarche chlororhynchos and the Sooty Albatross Phoebetria fusca.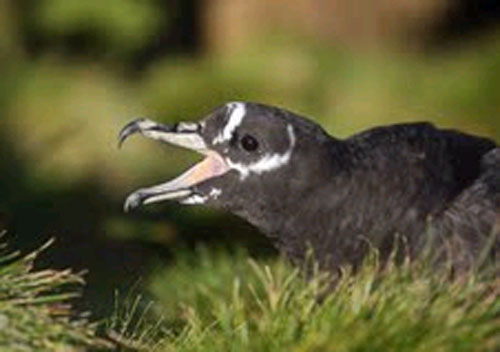 A single male Tristan Albatross Diomedea dabbenena was discovered holding a site near Cairn Peak, a new locality on the island for this species.  If this results in a breeding attempt it will be the first confirmation for some years that this Critically Endangered species, endemic to the Tristan Group, continues to breed at more than the single locality of Gough Island.  Click here for a previous report on Inaccessible's Tristan Albatrosses.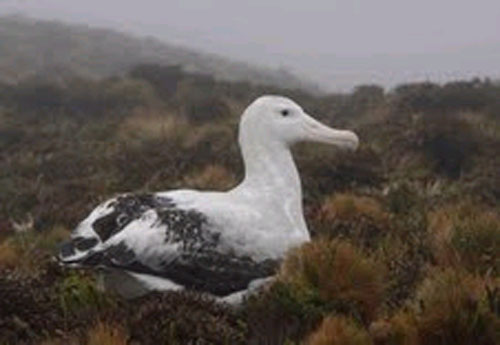 In addition, satellite tags were deployed on breeding Spectacled Petrels, Sooty Albatrosses and Great Shearwaters Puffinus gravis.  Time-depth recorders were also deployed on the shearwater.
Click here for the Inaccessible Island bird monitoring manual and here for the Inaccessible Island management plan.
John Cooper ACAP Information Officer, with Peter Ryan, Percy FitzPatrick Institute, University of Cape Town and Rob Ronconi, Department of Biology, Dalhousie University, 23 December 2009