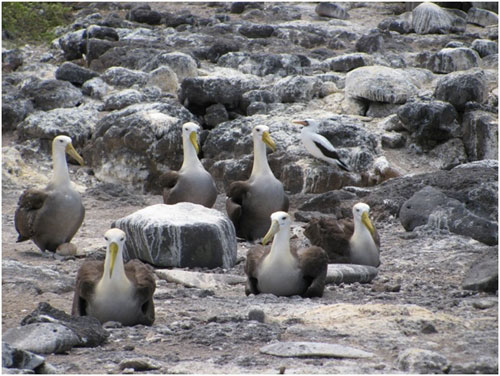 Waved Albatrosses Phoebastria irrorata in early June 2009 at Punta Cevallos, Espanola, Galapagos Islands, Ecuador.  Nearly 4500 albatrosses have been banded at Punta Cevallos since 1999.  This site is the focus of continued work by Drs. Kate Huyvaert, Dave Anderson, and Jill Awkerman and colleagues at the Charles Darwin Foundation and Galapagos National Park Service.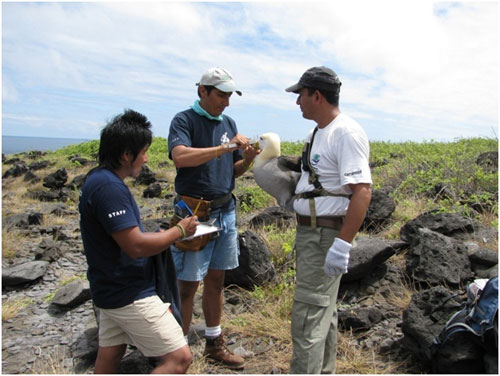 Gustavo Jimenez (middle) and field assistants from the Galapagos National Park Service and Charles Darwin Foundation taking measurements and banding a Waved Albatross at Punta Suarez, Espanola. 
A Waved Albatross chick makes its way out of the egg, mid-June 2009.  The field-readable plastic band on the adult's left leg is used for re-sighting surveys conducted annually at Punta Cevallos, Espanola. 
News and pictures from Kate Huyvaert, Department of Fish, Wildlife & Conservation Biology,  Colorado State University, USA.  Posted 12 December 2009