The Albatross Task Force is an international team of seabird bycatch mitigation experts led by BirdLife International and its UK's partner, the Royal Society for the Protection of Birds (RSPB). The task force released its 2018/19 annual report in October last year. In the absence of a summary in the document, information follows from a media release.
"It has been yet another eventful year for our Albatross Task Force (ATF) teams and we have lots of exciting news to share with you! In the attached ATF annual progress report you can read all about our achievements in Argentina, Brazil, Chile, Namibia and South Africa between April 2018-March 2019.
All over the world, our ATF teams are focusing ever more on ensuring that national government agencies are equipped with the knowledge and skills necessary to help protect albatrosses at sea and sustain fleet-wide reductions into the future. In Namibia, the ATF has trained 75% of national fisheries observers and the data they have been collecting suggest that bycatch rates have dropped by over 90% in the demersal longline fleet since the introduction of regulations in 2015! Alongside similar reductions achieved in the South African hake trawl fleet, big leaps have clearly been made for albatrosses and petrels in southern Africa. Nonetheless, mitigation compliance remains a challenge and our teams in Brazil, Chile and South Africa have been working closely with fishers to test and develop new mitigation measures that are better suited to their needs.
The past year has also seen an unprecedented collaboration take place between our ATF teams in the Southern Cone, with instructors from Argentina sharing their experience of mitigating seabird bycatch on a government trawl research vessel in Chile. This has led to an increased commitment to seabird conservation by Chile's government. This is of great importance as trawl fleets in Chile have to date been able to operate in the absence of any seabird bycatch mitigation measures. Many lessons can be learned from neighbouring Argentina, where legislation requiring the use of bird-scaring lines came into force in May 2018. Our ATF teams therefore aim to continue to facilitate this transnational cooperation moving forward."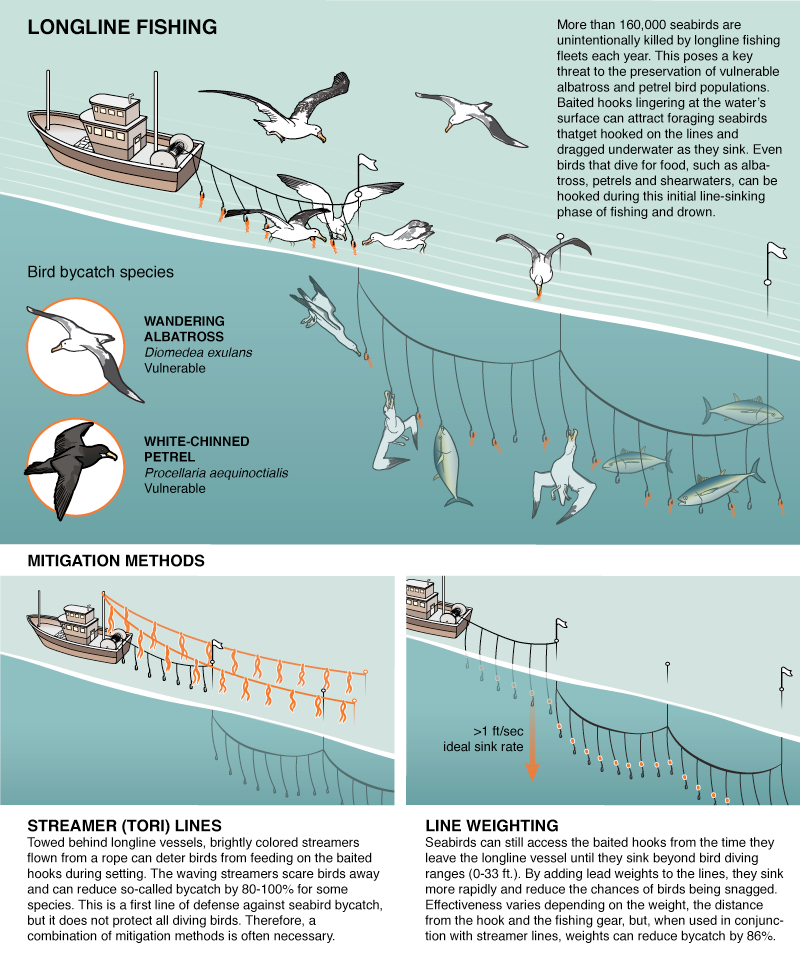 Interested persons can support the Albatross Task Force here
With thanks to Nina da Rocha, Albatross Task Force Project Officer
John Cooper, ACAP Information Officer, 09 January 2010