The Report of the Seventh Meeting of the Seabird Bycatch Working Group (AC9 Doc 10 Rev 1) held in La Serena, Chile last month is now available on the ACAP website.
The Report of the Third Meeting of the Population and Conservation Status Group (AC9 Doc 09 Rev 1) that took place immediately after the SBWG meeting has also been posted.
Spanish and French translations of the two working group reports will become available in late June/early July. The Report of the Ninth Meeting of the Advisory Committee which followed on from the two working group meetings in La Serena is to be posted next week.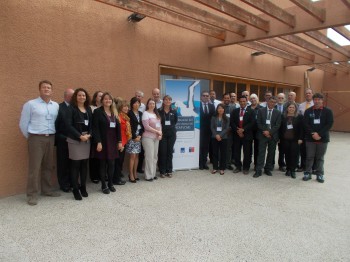 Attendees at the Ninth Meeting of the ACAP Advisory Committee
John Cooper, ACAP Information Officer, 03 June 2016