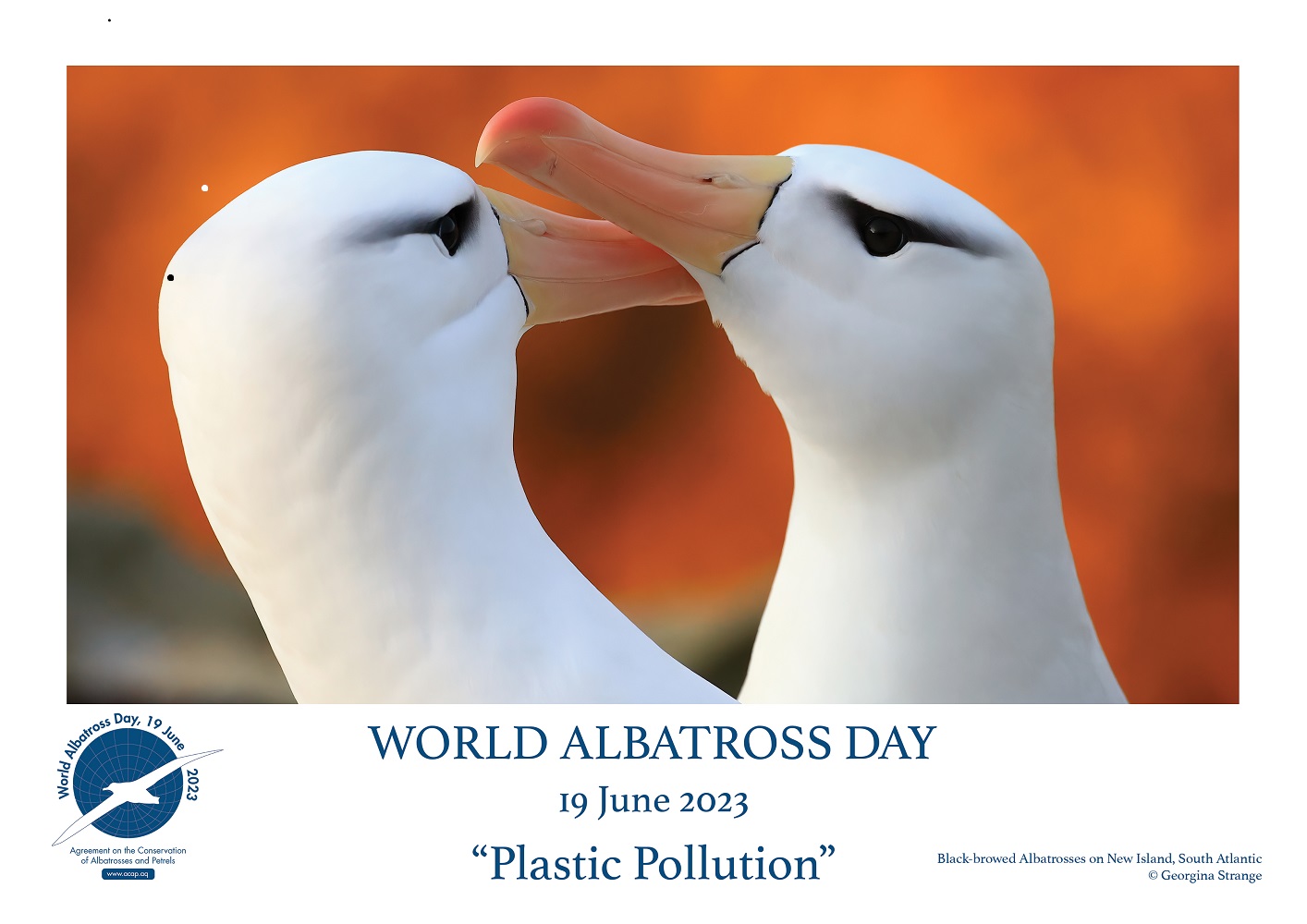 Black-browed Albatrosses display at sunset on New Island, South Atlantic, photograph by Georgina Strange
The Albatross and Petrel Agreement has chosen "Plastic Pollution" as its theme to mark the fourth World Albatross Day, to be celebrated on 19 June 2023. This follows the inaugural theme "Eradicating Island Pests" in 2020, "Ensuring Albatross-friendly Fisheries" in 2021 and "Climate Change" in 2022.
Two new albatross species are being used to feature the theme for this year's World Albatross Day, with artworks, posters, infographics and a music video. These are the globally Endangered Northern Royal Albatross D. sanfordi, endemic to New Zealand, and the abundant and widespread Black-browed Albatross Thalassarche melanophris In addition, coverage is being given again to last year's featured species, the Black-footed Phoebastria nigripes and Laysan P. immutabilis Albatrosses of the North Pacific, which ingest more plastic than do the southern hemisphere species.
ACAP is pleased to release the first six of a planned 12-poster series. Designed by Bree Forrer, ACAP's Communications Advisor, they depict photographs of Black-browed and Northern Royal Albatrosses, taken by field researchers who know their birds well and so are able to capture aspects of their private lives in compelling portraits.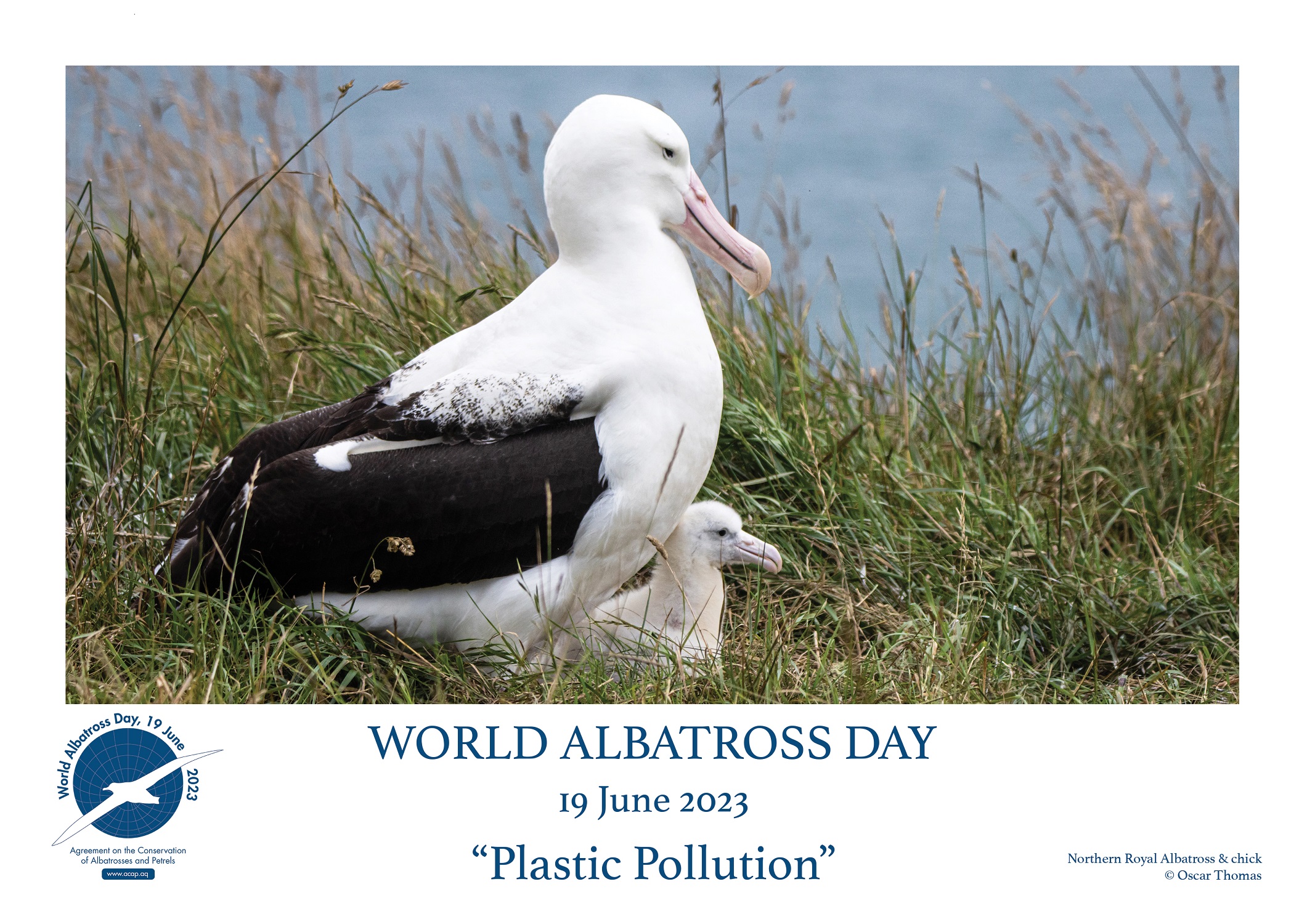 A Northern Royal Albatross broods its downy chick at Taiaroa Head, New Zealand, photograph by Oscar Thomas
The 12 posters in English (with French and Spanish versions to come) are being made freely available for printing during the build up to World Albatross Day on 19 June. ACAP requests it be acknowledged in their use for conservation purposes. They should not be used for financial gain. Click here for the first six English posters in high-resolution versions.
With grateful thanks to photographers Sharyn Broni, Georgina Strange, Erin Taylor, Oscar Thomas and Michelle Thompson for their support of albatross conservation.
John Cooper, Emeritus Information Officer, Agreement on the Conservation of Albatrosses and Petrels, 14 February 2023