Thirty-six eggs were laid in the current (2019/20) breeding season of globally Endangered Northern Royal Albatrosses Diomedea sanfordi in New Zealand's only mainland albatross colony of Taiaroa Head, following a final count by Department of Conservation (DOC) staff late last year. This is less than the previous season's 51-egg record.
"However, that [record] was a result of re-breeding by the parents of failed eggs the previous season when extreme weather conditions resulted in a higher-than-usual number of failed nests. That season only 13 chicks fledged compared with 26 and 23 chicks over the previous two years." The latest egg count of 36 is thus considered to "show a return to normal after two years of extremes".
DOC has also reinstalled its live-streaming 'Royal Cam': "The season of 2019/2020 has seen the Royal Cam once again move up the hill. Now at Top Flat Track our new pair is OGK (banded Orange, Green, Black) a 21-year old male and YRK (banded Yellow, Red, Black) a 25-year old female. YRK laid the egg on 14 November 2019. This season the live stream has partnered with Cornell Bird Lab. There are some new features including a trial of night vision and the ability to pan the camera at the ranger's discretion."
Watch the Royal Cam here.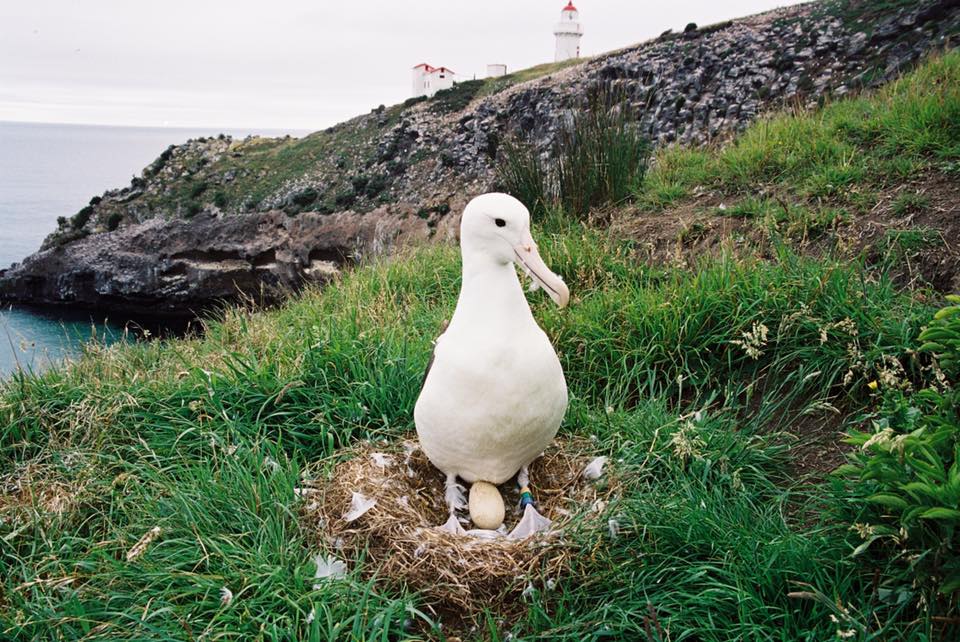 A colour-banded Northern Royal Albatross stands over it egg on Taiaroa Head
With thanks to Sharyn Broni, Ranger, Biodiversity, New Zealand Department of Conservation.
John Cooper, ACAP Information Officer, 07 January 2020