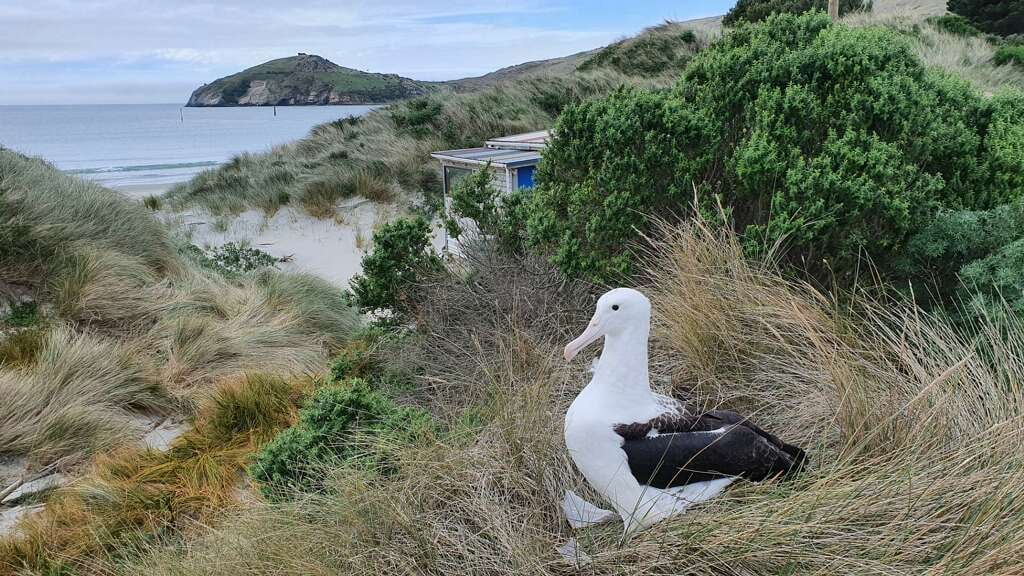 Short first flight: a Northern Royal Albatross comes to ground after fledging; the headland colony is in the distance across the harbour
Thirty-six eggs were laid in the 2019/20 breeding season of globally Endangered and nationally Naturally Uncommon Northern Royal Albatrosses Diomedea sanfordi in New Zealand's only mainland albatross colony at Pukekura/Taiaroa Head on the end of South Island's Otago Peninsula. From these eggs, 24 chicks have now fledged, with the last leaving the headland on 3 October – giving an overall breeding success of 66.7%. Fifty-one eggs were laid in the previous 2018/19 season, a record from which 28 chicks fledged (54.9%). The high number of failures in 2017/18 (with only 13 fledglings) contributed to the record number of eggs the next year, as failed pairs switched demi-populations of the biennially-breeding species.
One of the 2019/20 fledglings landed on the opposite side of the Otago Harbour (see photo above), from where it was collected by the Department of Conservation and returned to the colony; after five days it fledged for a second time during a strong wind, according to the Royal Albatross Centre's Facebook page.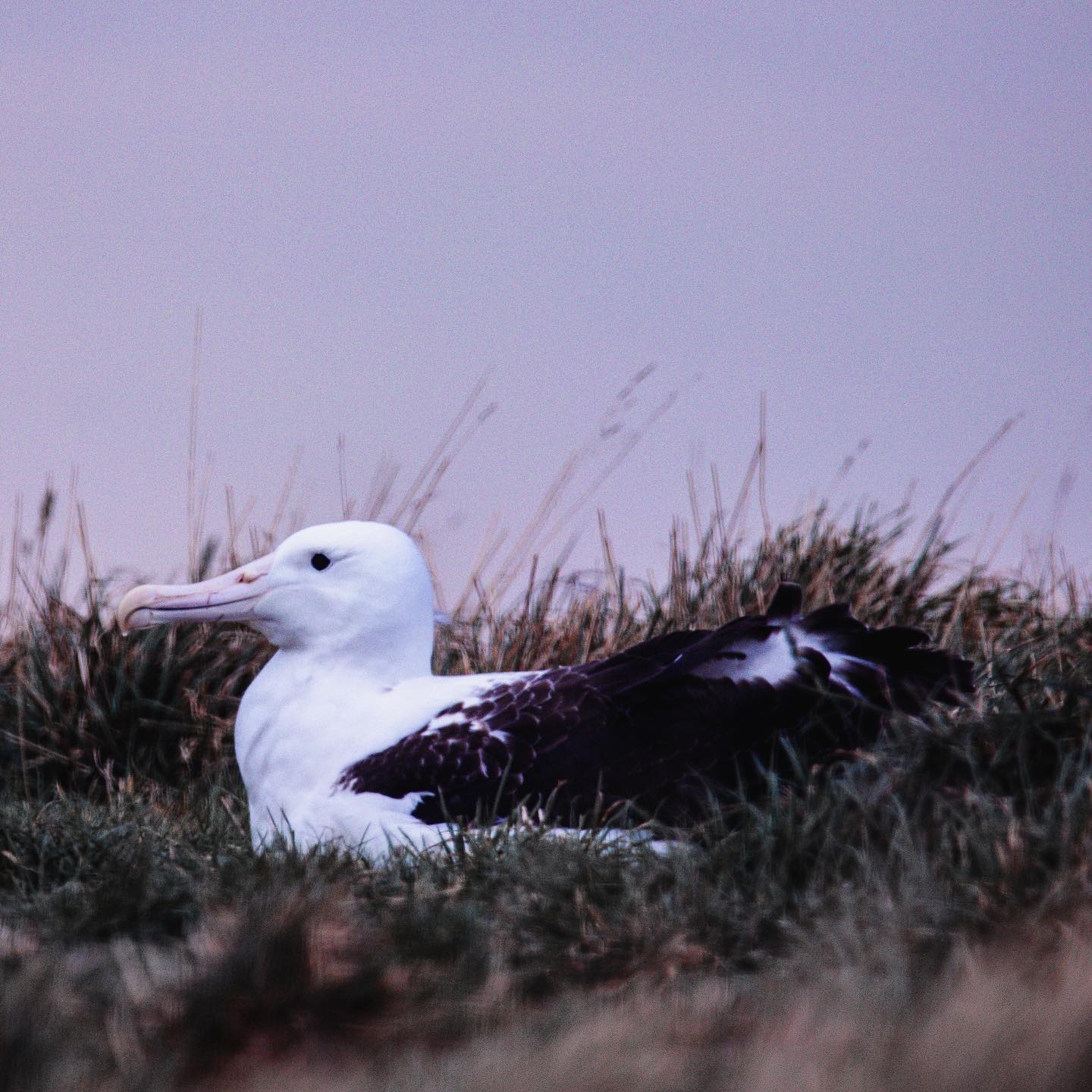 Atawhai shortly before fledging
The chick watched by the live-streaming 'Royal Cam' fledged successfully on 16 September, 230 days after hatching - but not before being named Atawhai, meaning "to show kindness" in the Māori language, following a public vote. It is intended to live-stream a new nest from December. Meanwhile the first adults of this biennially breeding species, recognizable by their colour bands, have started to arrive in the colony for the 2020/21 season. As has now become a tradition, bells were rung in the nearby city of Dunedin to herald the first bird's return on 18 September.
"Chick Atawhai Feels the Winds Beneath her Wings on Morning of Fledge"
With thanks to Sharyn Broni, Ranger, Biodiversity, New Zealand Department of Conservation.
John Cooper, ACAP Information Officer, 09 October 2020